I configured emails using azure Modern authentication. On email address I specified donoreply@xxx.com which I used to sign in to the azure application.
On reply address I specified support@xxx.com, still an account in office 365.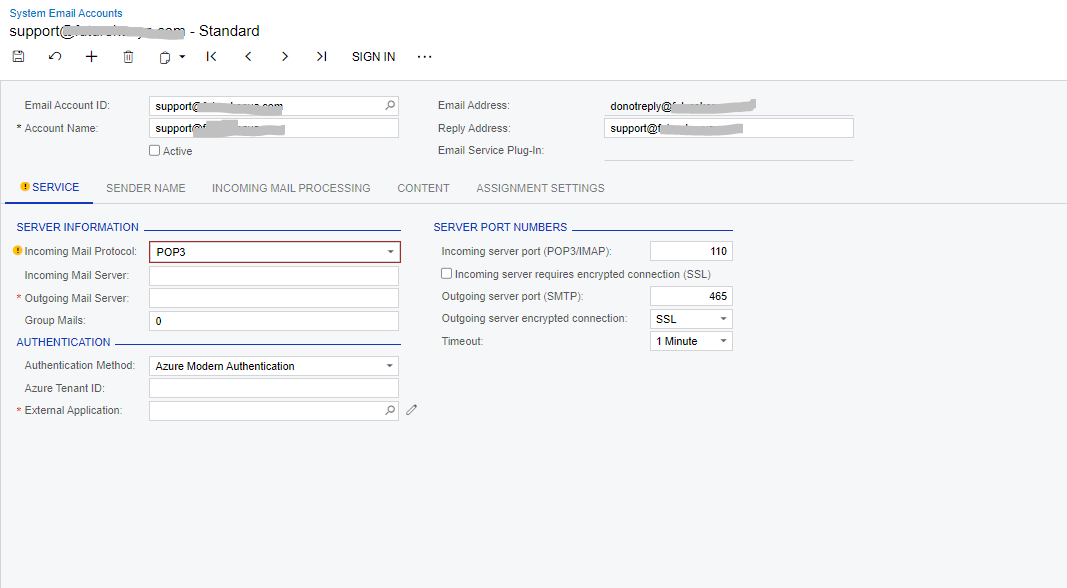 I tried to send email now using support@xxx.com but got the following error in Acumatica.

It seems I cannot send emails through the created application using any user.
Could I have left out any permissions, or what might be causing this?


Kindly assist 
Urgent!
Thank you all.