This action causes a problem where the related products disappear. 
In the BigCommerce product pages there is a checkbox which displays as "Automatically show related products in storefront".
If the box is checked the window collapses and no longer displays the related products that were imported.
Before Checking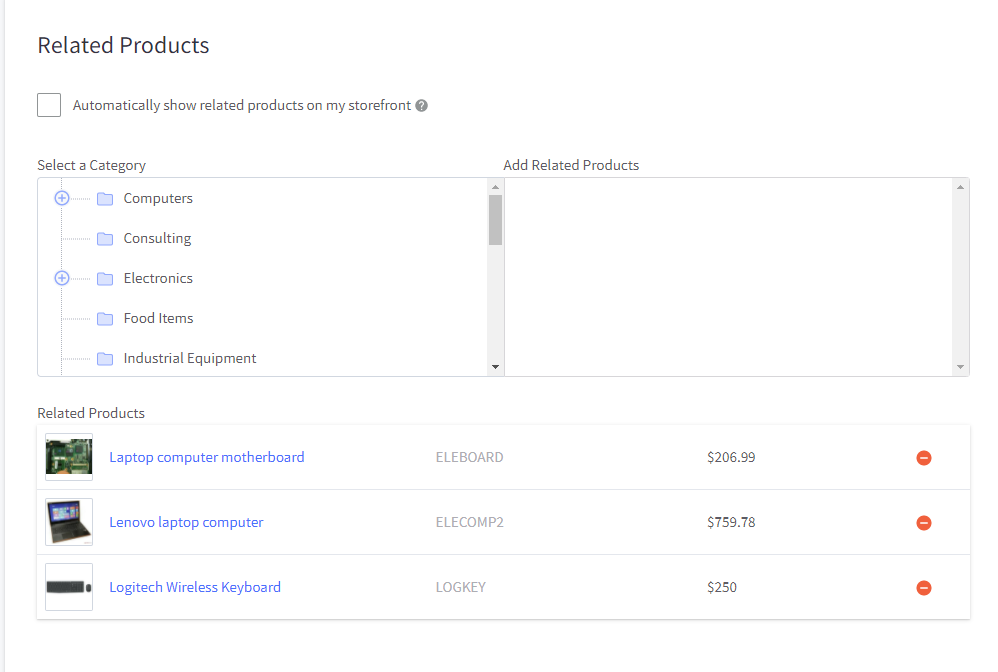 In the Store View the related products display below the main item.
After Checking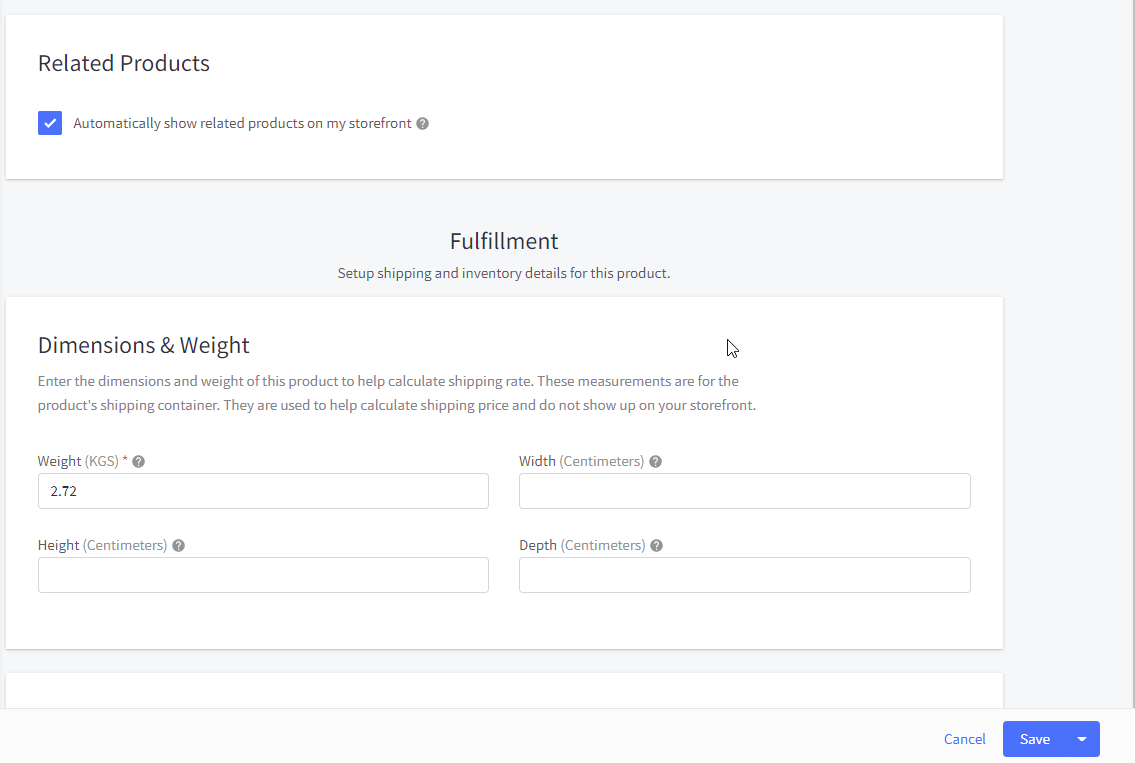 Once the box is checked, the Related Products window is minimized, and the related items are not visible anymore.
Note that the page must be saved for changes to take effect.
The Store view displays exactly as it did before.
Problem
In the case that the user wishes to uncheck the box, he/she must go back into the product page and uncheck it. However, this causes the related products to disappear.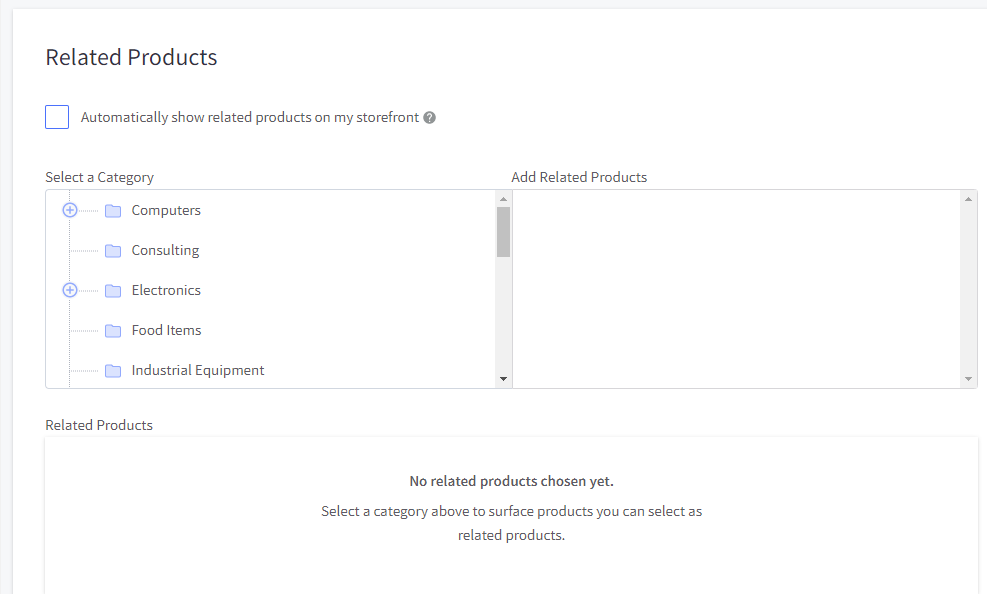 If the user saves the current state of the product when exiting, the related products disappear in the Store View as well.
If the user does not save, the related products continue to display in the Store View as though nothing has changed.
Solution

The process to re-import the related items is simple. The user needs to find the item in the Sync History screen in the BigCommerce Connector and resync. This will import the related items into the BigCommerce Product page just as they were before.