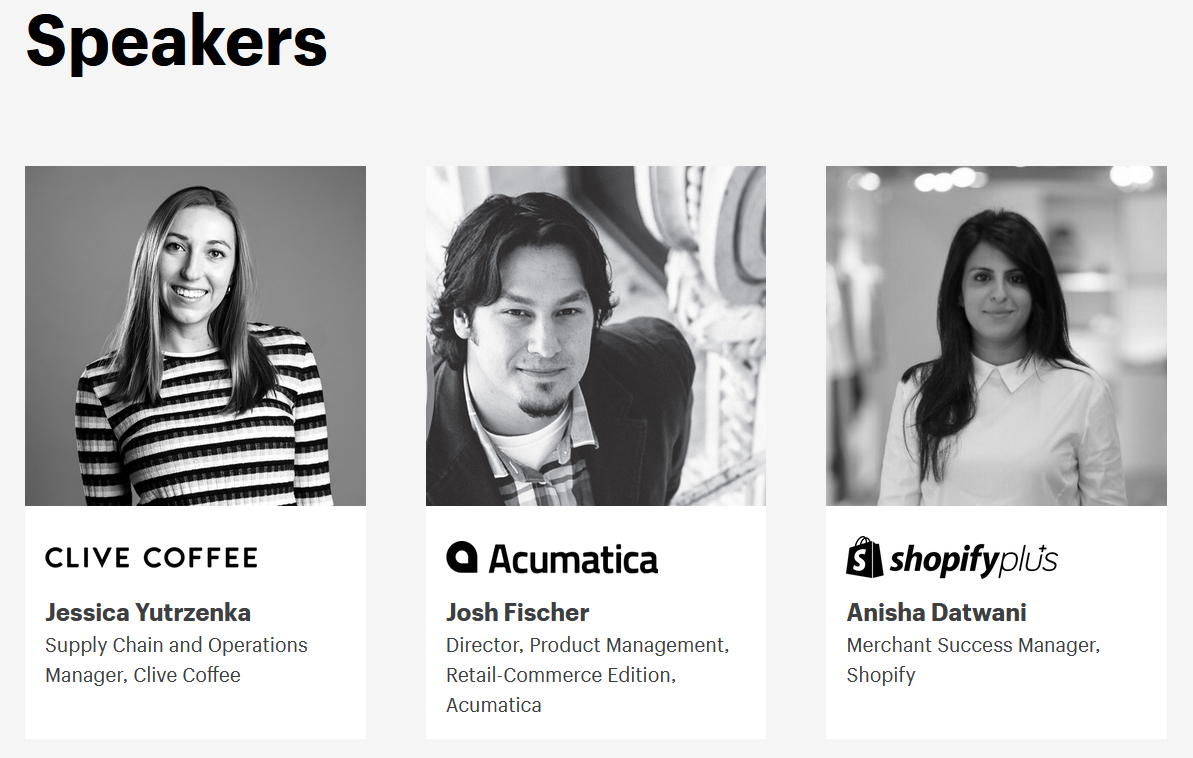 Shopify is hosting a webinar with Acumatica, Shopify and our customer Clive Coffee.
I can't wait for our community to see this!
Registration links are below and please be sure to share with your network. 
Really appreciate everyone's support and interest in what our team is building. It's literally changing the lives of these business owners!
Josh
 
When: May 5, 2022 at 11:00 am PT | 2:00 pm ET
Learn how the combination of Shopify Plus and Acumatica:
Increased revenue by $90K through back-in-stock notifications
Reduced daily order processing times from 5 hours to 1 hour
Launched 30+ new products  from purchase order to fulfillment with automation