Hi, 
I am trying to do a GI get Month-To-Date, Year-To-Dae & Prior-Year Sales totals for an inventory item. 
There are multiple warhouses setup. 
I am using the INTran table, with a condition of the item & the TranType of Invoice. 

If I sort the results in Site Order (SIteID), the results do show in Site order. 
However, if I set the grouping to be by SiteID, results are totaled correctly by do not appear in Site Order.
Is there a way to sort by the grouping conditions?
No grouping: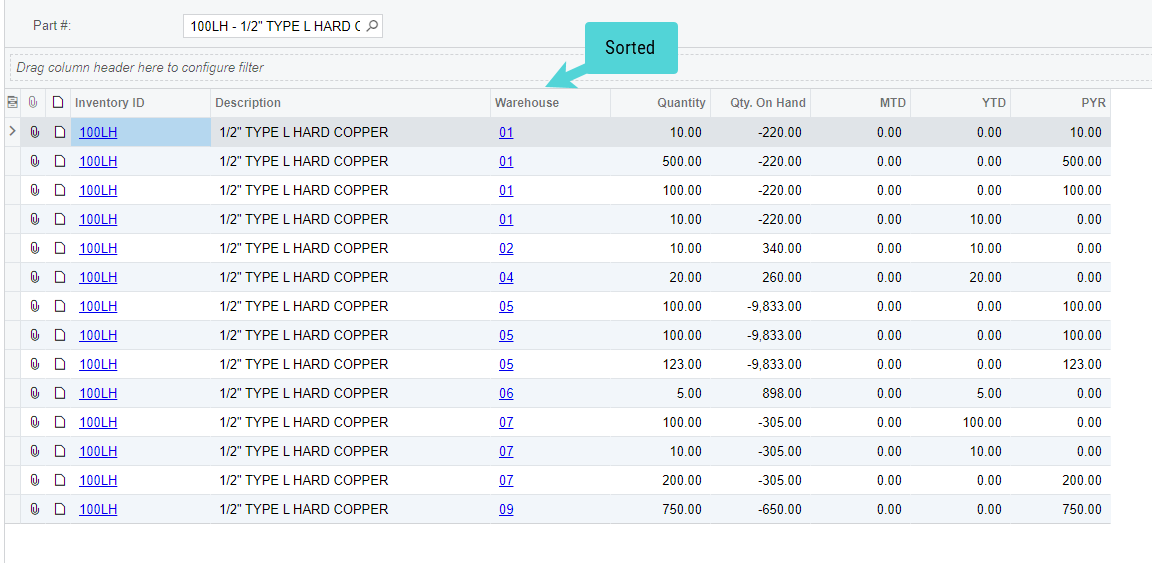 Best answer by Naveen B 22 April 2021, 19:42
Hi @wfilipiak67  I have done slight modifications to your Generic Inquiry and grouping is working as expected. Attached GI here, please verify.
View original