Hi,
I have updated the check (AP641000) to include the signature on Checks from Cash Account. 
Relationship: -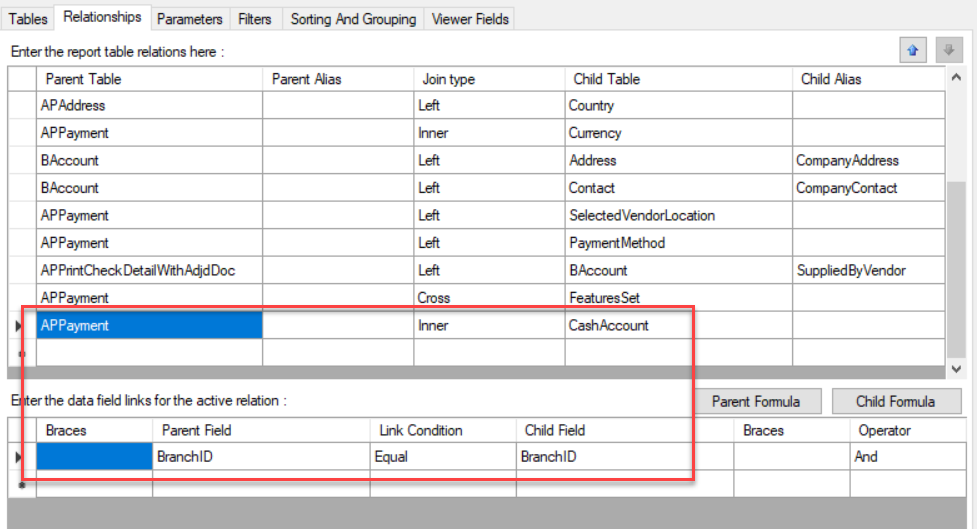 Picture box property set: -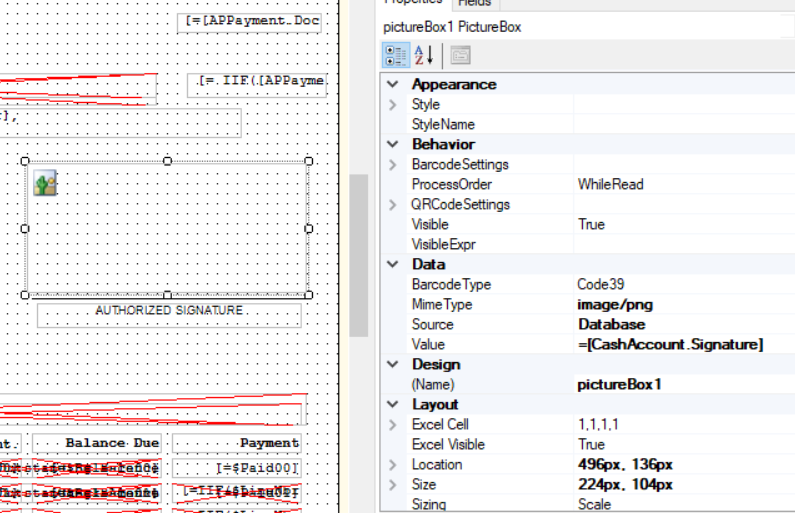 However, when I print the check from process screen (AP505000) with multiple checks and combinations of Quick Checks and Checks, it does not print signature on all checks.

Not sure if that is the bug or if I am missing anything.
Please suggest.
Best answer by ChandrasekharM 9 April 2021, 21:41
Hi Krunal, The last inner join in your screenshot between the tables APPAYMENT and CASHACCOUNT should also include the relation APPAYMENT.CashAccount=CASHACCOUNT.CashAcocunt. Please try adding this relation.
Thanks
View original