Hi, is there a way to restrict certain users to only print approved PO only? Thanks in advance.
Best answer by vkumar 14 October 2020, 03:53
Hi,
Here are the screenshots. 
check 'disabled' for Report : Print Purchase order line on automation step required ( I have done this on 'Pending approval' status, NL ( Normal ) Purchase order automation step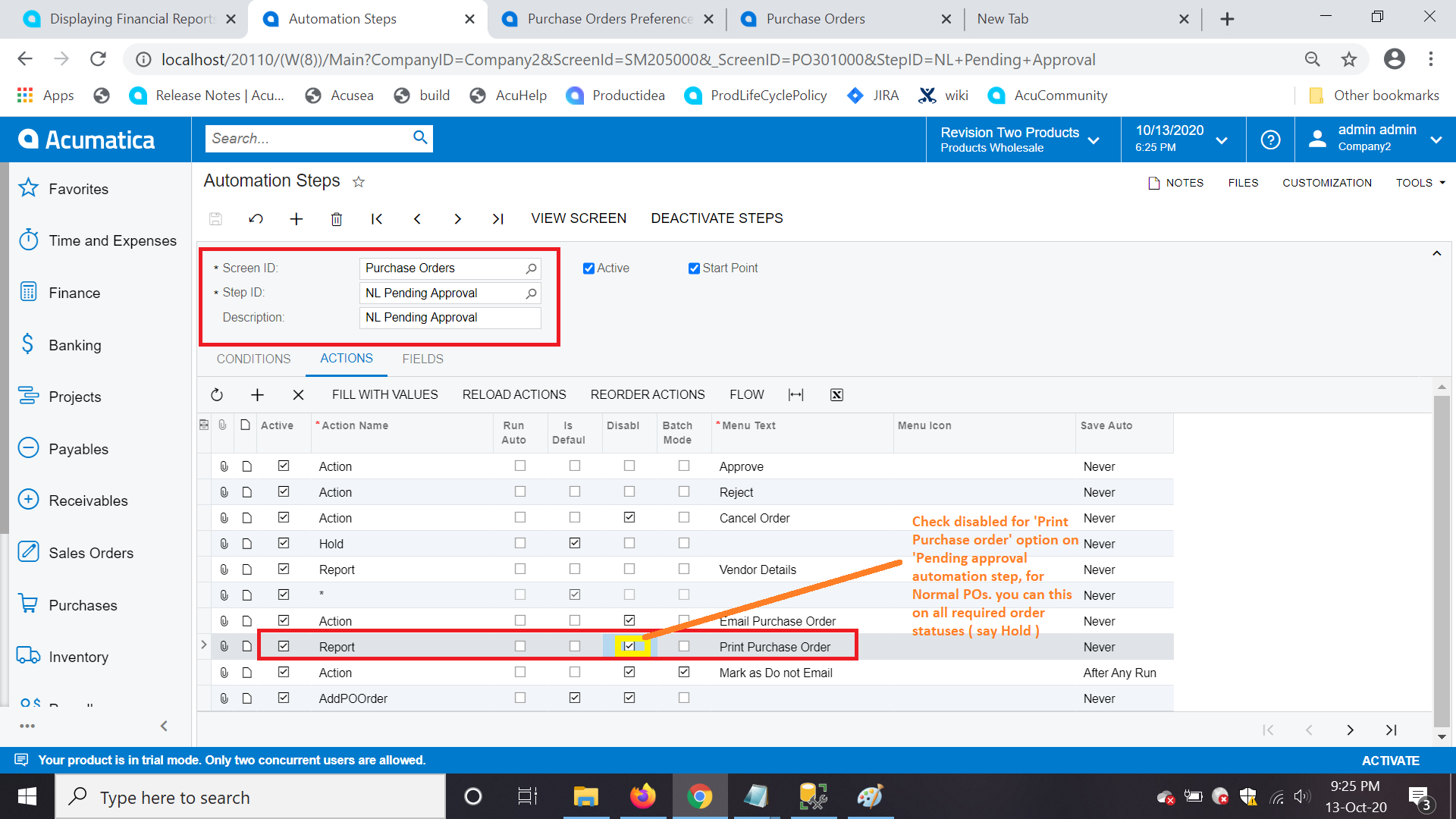 Print Purchase order option is disabled on Pending approval status Normal PO screen now.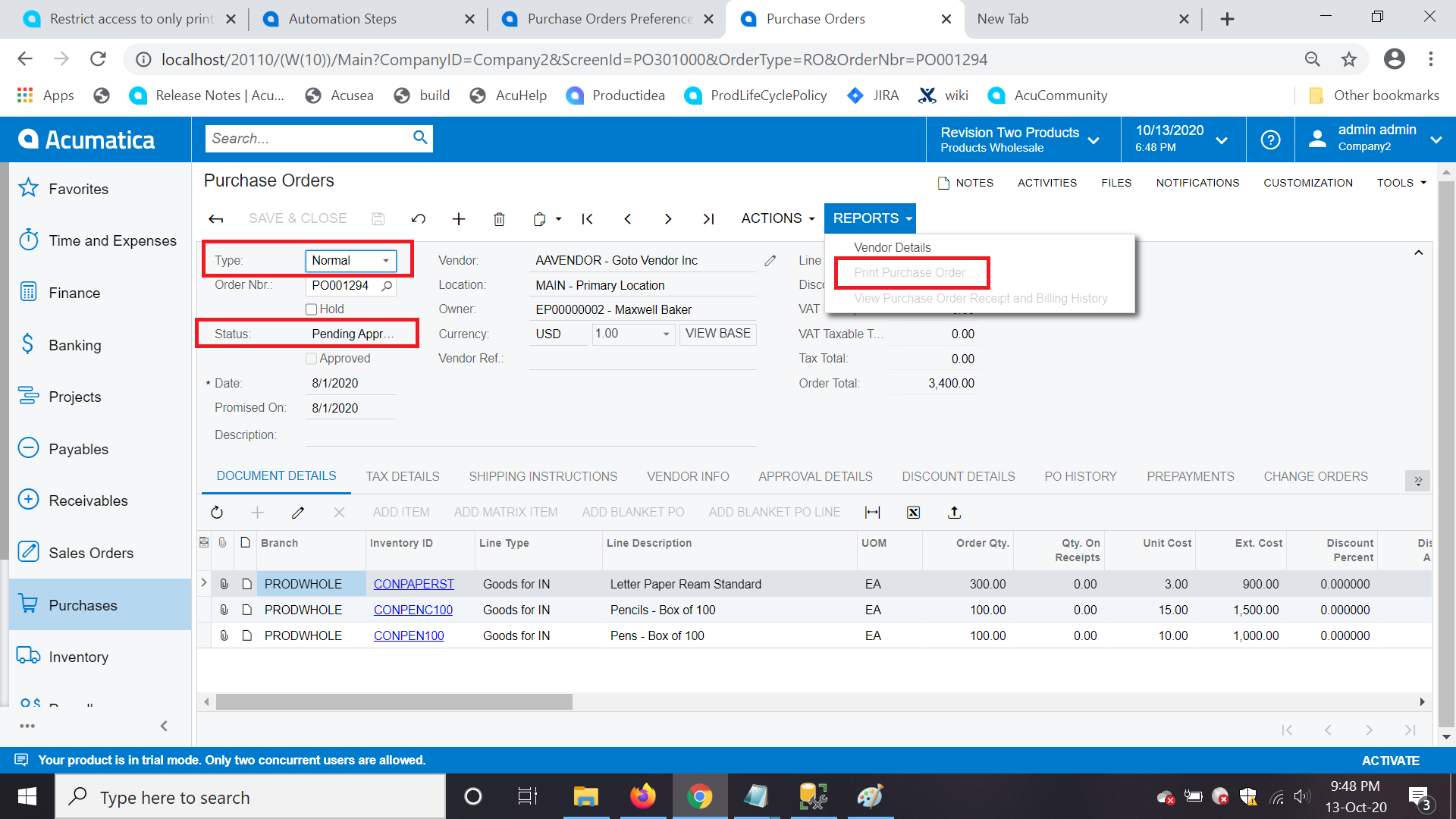 In addition to this, you may restrict user access to Purchase Order > Reports > Print Purchase order screen, screen ID : PO641000, so that users wont directly print the PO from this screen, instead of the Document entry screen :PO301000.
Hope this helps,
Regards
Vijay
View original