I am printing the notes of a sales order quotation at the end of the totals.  I have put it into it's own group footer as follows:

And the settings of the group footer are as follows: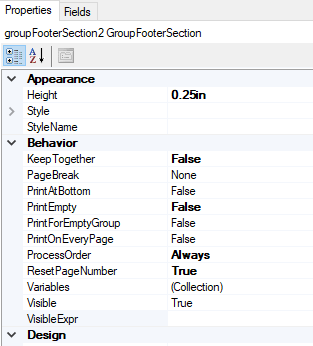 And the properties of the text box are as follows: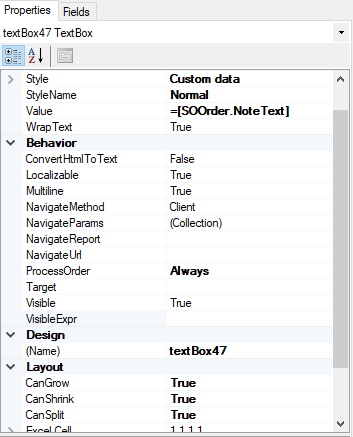 I'm expecting this note to print only once, over two pages (not on each page).  But this is the result:

Can you see how the note cuts off?  It is two lines.  Then it prints again on the next page:

Also not both lines.
Please help with the correct settings so that one line of this note prints on page one and the second line prints on page two :-)