Greetings all,
I'm trying to mass update the value of a Business Account attribute, ideally through a Generic Inquiry. I've got the inquiry written, and it joins multiple tables including Contact (the 'parent' table) and Business Account. (I want to update the Business Account attribute values based on values at the Contact level.)
But when I search the 'Mas Update' field list, I'm only seeing fields from the Contact table.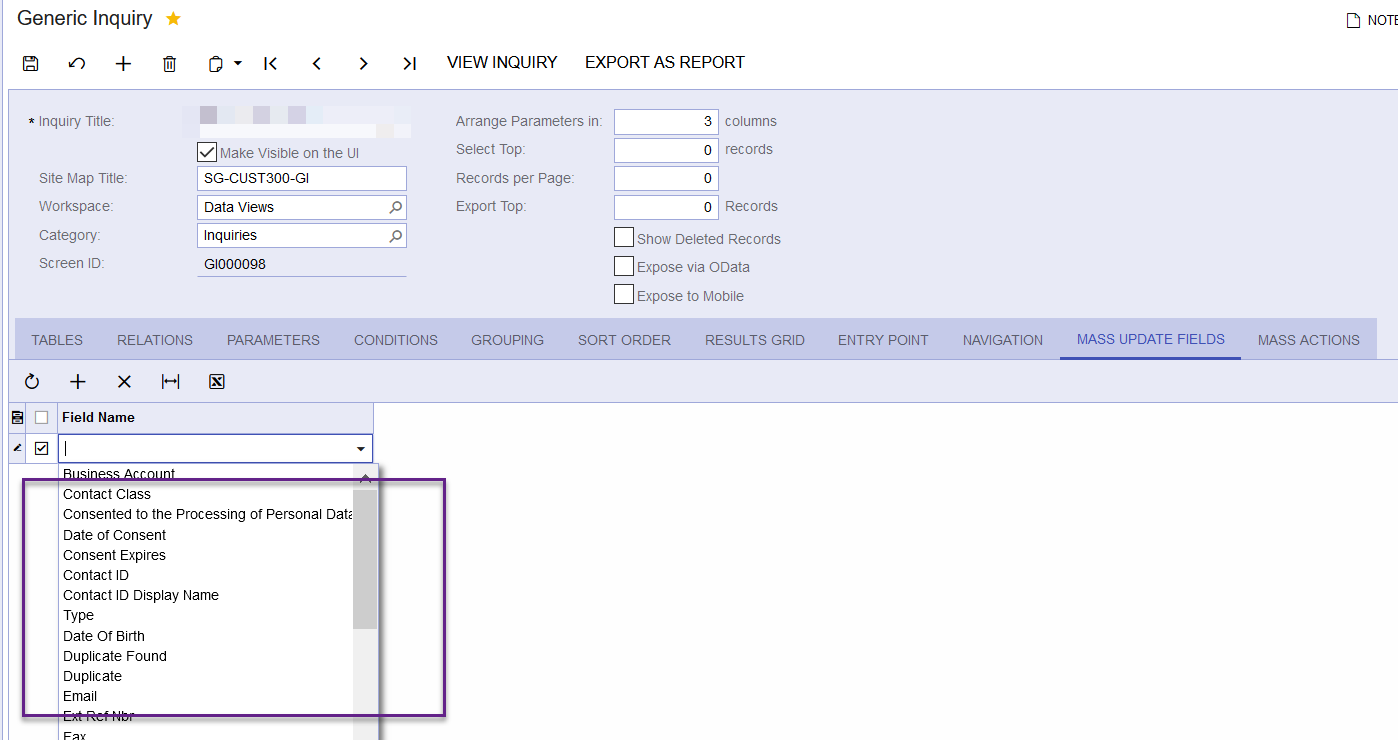 Must I write a new inquiry with Business Account as the 'parent' table in order to see Business Account attribute fields show up in the 'mass update' area?
I'm confused, because since my Inquiry returns Business Account attributes I assumed I'd be able to update them.
Props to Sergey Marenich for writing this article https://asiablog.acumatica.com/2016/09/mass-processing-using-gi.html
Best answer by Irina 8 December 2020, 18:13
Hello Arline,
Unfortunately, updating attributes is impossible through mass actions.
You may utilize the import scenario for this purpose. An example of such a scenario can be found here:
View original