Hello,
How to add aging bucket to AR Aging Report. I have to add 91-120 days, 121- 150 days and 180 days over. I'm little confused on the functions used inside the logic variables in the report.
Thanks and Best Regards
Best answer by BenjaminCrisman 30 September 2020, 16:34
Hi Edong! The buckets are controlled by the Aging Settings on the Statement Cycle, which there are currently set options available: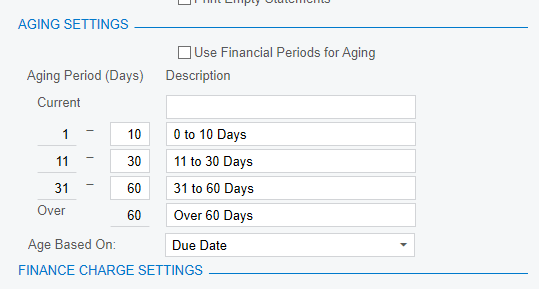 These are your buckets.
You can likely customize this via the new Workflow customization process though I haven't tested this yet:
Alternatively, you could create user defined fields on the Customer to add more buckets and then reference these on the report.
View original