We have created the dashboard below.
On the dashboard first we have have KPI Meter/Scorecard with the total for the Open Sales Orders,  Then directly below the this we have a Data Table Widget.   What we would like to do is Display the Total Amount on the top of the Data Table and eliminate the need for the KPI Meter/Scorecard.  See the Red Circle and Arrow.   Has anyone done anything like this?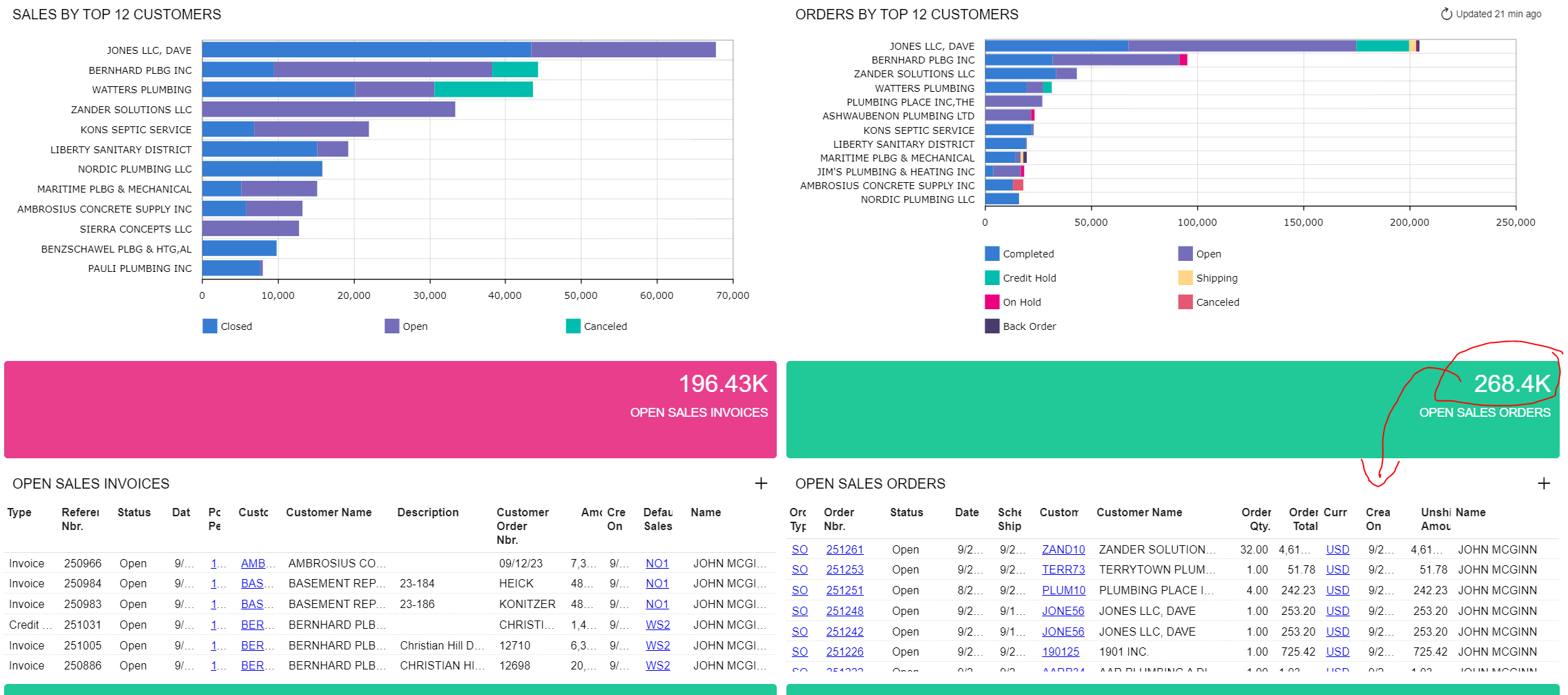 If we click on either widget it takes us to the GI with the specific filters and we have figured out how to put the Summary Total at the bottom of the GI.  Is there a way to put it at the top of the GI and then have it also displayed in the widget?