When creating a new Paycheck using Paycheck and Adjustments (PR302000). After entering and selecting Employee "Maxwell Baker" and Pay Period "06-2021" and navigating to the Taxes Tab. The correct Taxes are populated. Doing the same for pay period "AA-2021" , the Tax Codes also populate correctly. 
The problem arises when selecting a Pay Period in the next year, Pay Period "01-2022". When a Pay Period from 2022 is selected the Tax Codes do not populate.
Any insights as to why the Taxes would not populate would be greatly appreciated.
Examples below.
Pay Period 06-2021: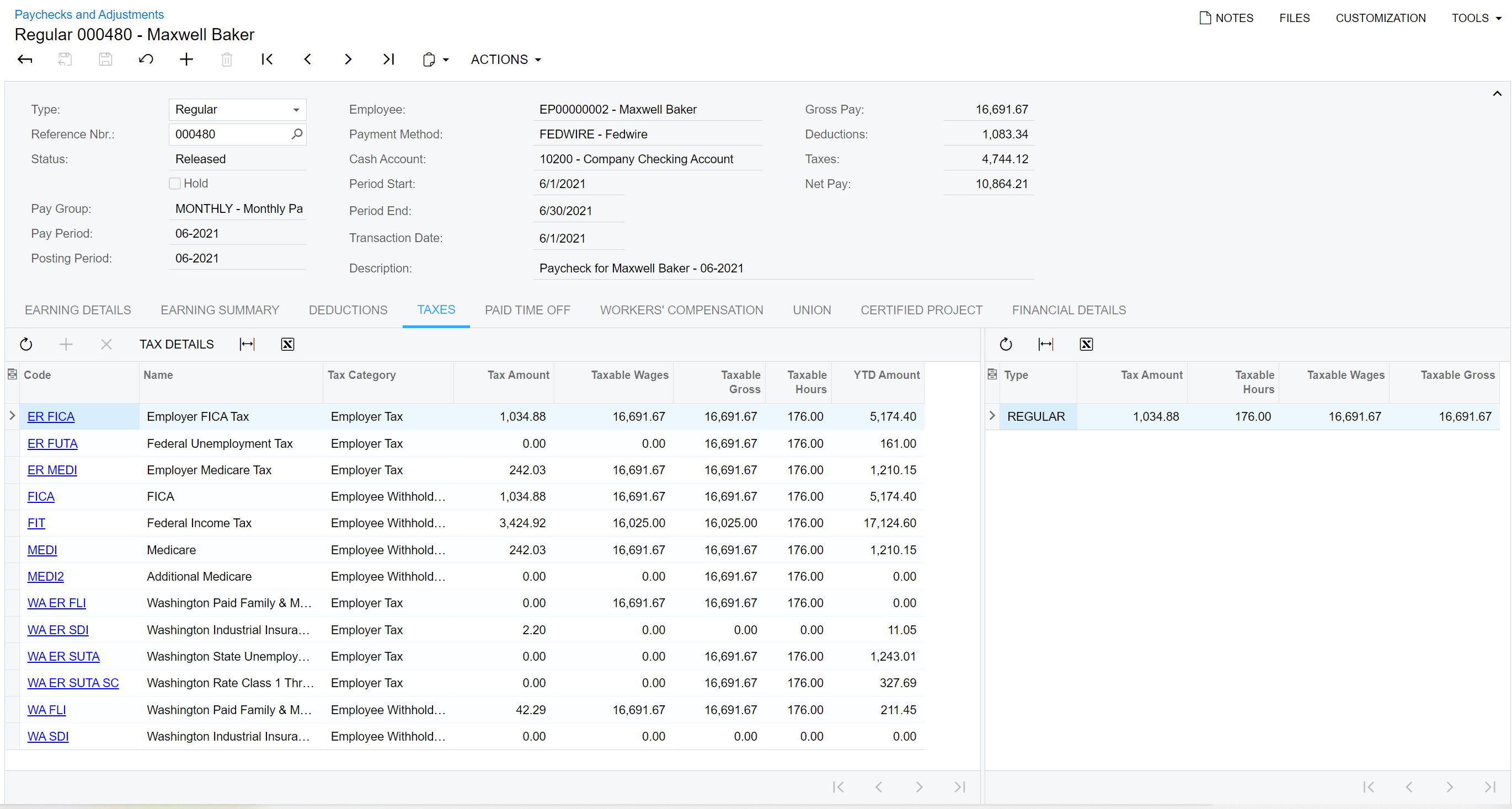 Pay Period AA-2021: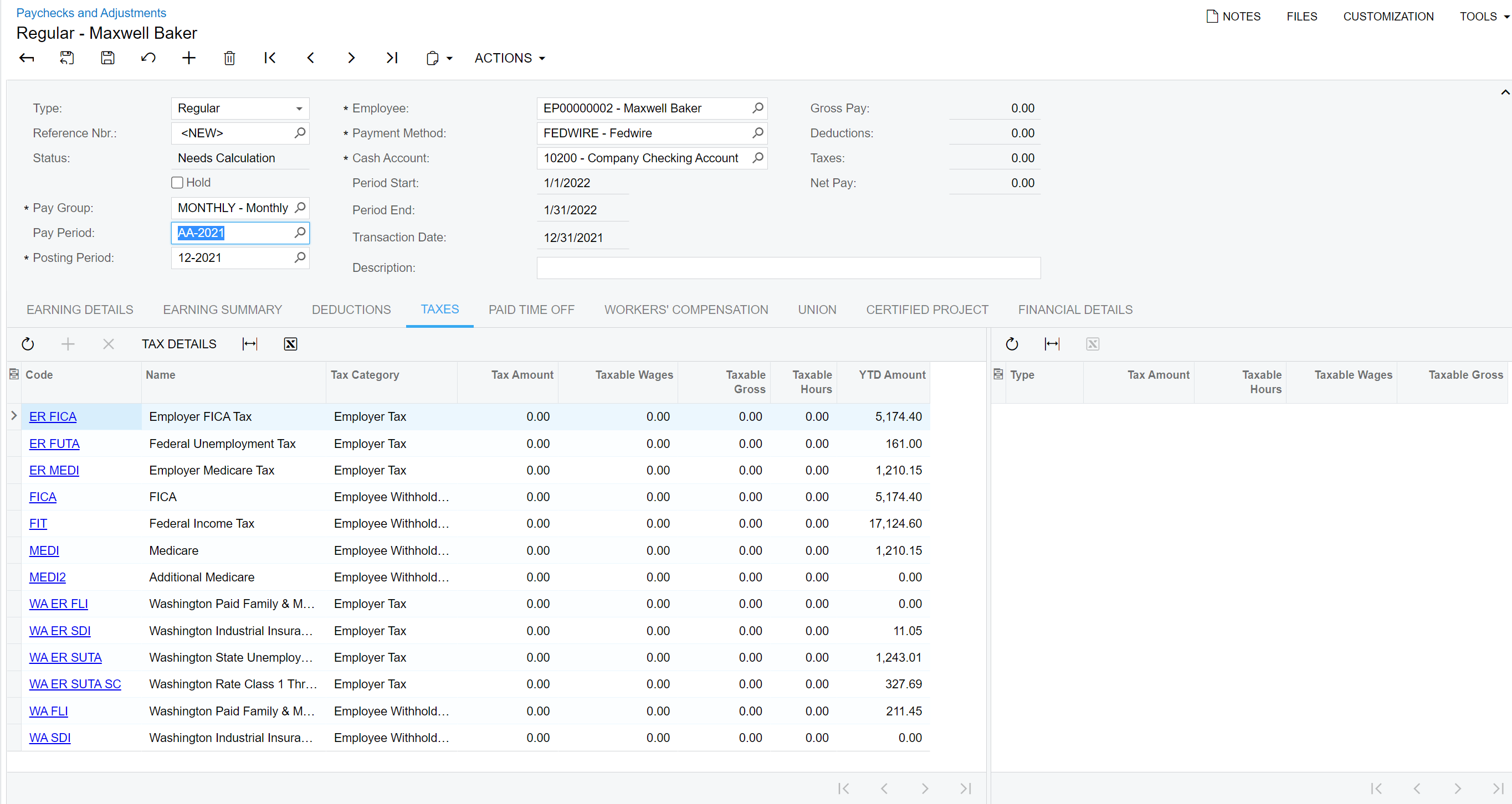 Pay Period 01-2022: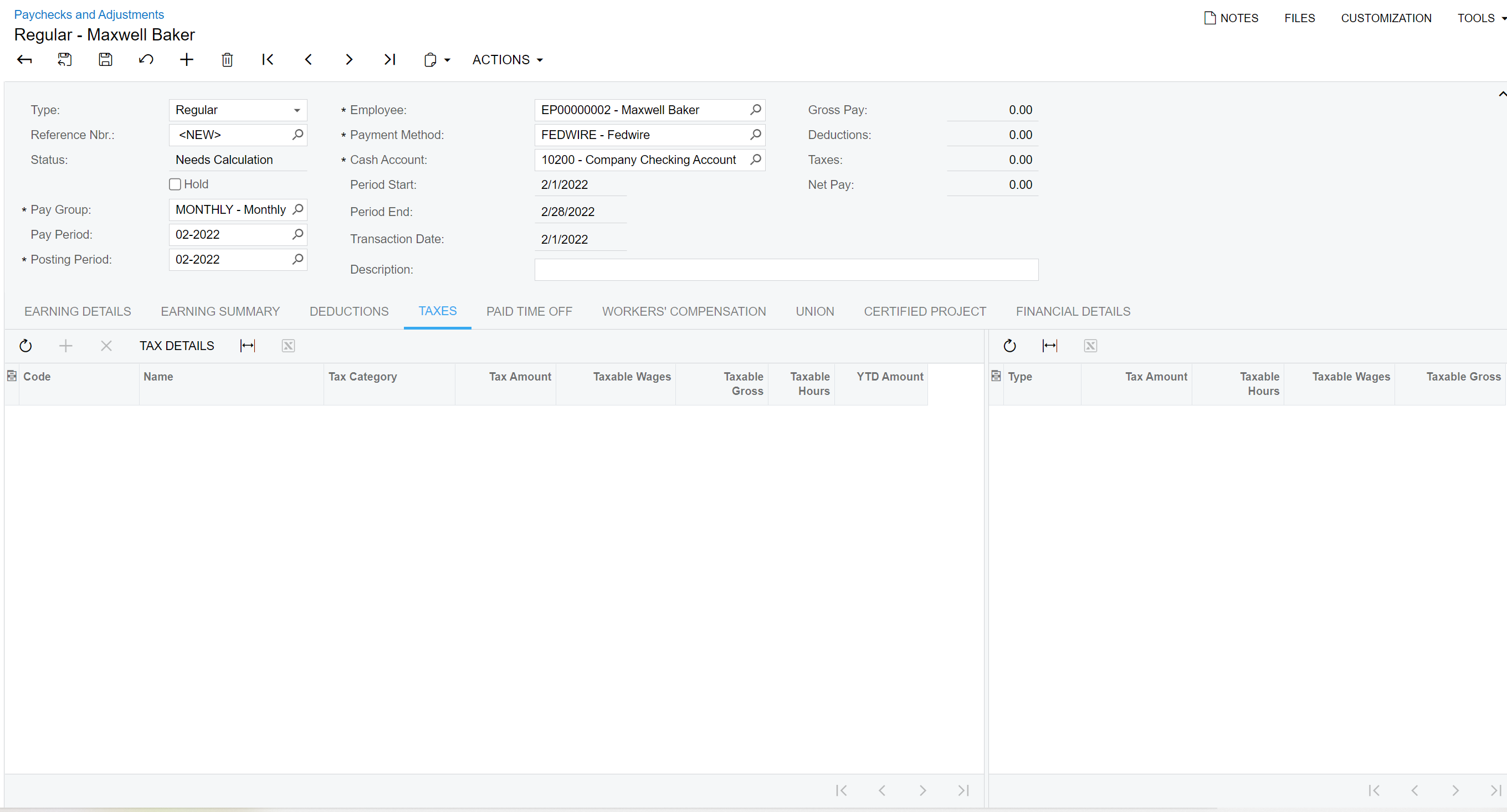 Best answer by Laura Carpenter 22 September 2022, 21:13
View original