When the Hold Shipments on Entry is unchecked in the Production Orders Preference, the Status of the Vendor Shipments becomes disabled.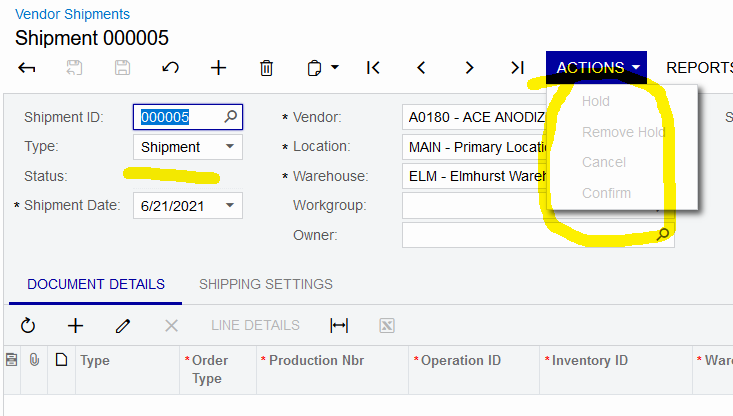 We are forced to select this option to enable the status of the Vendor Shipment.
The site started in 20R1 and then upgraded to 21R1. It is now in 21.108.
Do we need to make a change in the screen Workflow?
Thanks