I'm trying to update the Vendor Inventory ID found on the Vendor Details tab of the Stock Items screen. I want to look up the record using the Vendor ID and the Purchase Unit of Measure. I've tried a couple of combinations thinking that the order might be important but I'm missing something.
This first attempt was to populate the VendorId variable and then the Purchase UOM variable, but that didn't work.

The second attempt was to capture both search values and then apply them: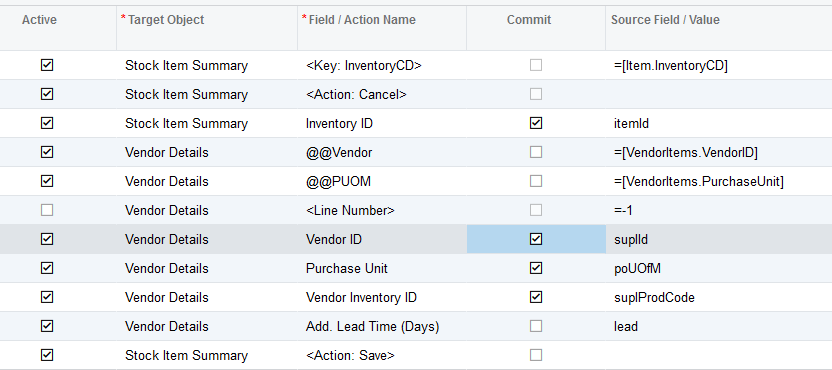 Do I have the search key configured incorrectly or is searching on multiple fields a challenge?  I realize that I could probably create a screen on the POVendorInventory table to update the records without going through the Stock Items screen but I was hoping that there is something that I've missed.
Best answer by greglang 6 March 2021, 07:59
Here is the way I have gotten it to work to add Staff to Appointments by an external (non Key field) lookup.  The part your missing is that you need to setup the field your using as a selector field if its not already for the systems key field.   I added Account Ref# in my case as a selector column on the Staff Member ID to get the option to choose the field "Staff Member ID → Account Ref #" 
If you need help adding a selector see below.
Create a Customization project and field the field you need to add a selector on and under attributes pick Customize Attributes.  This brings up the field in the Data Access view.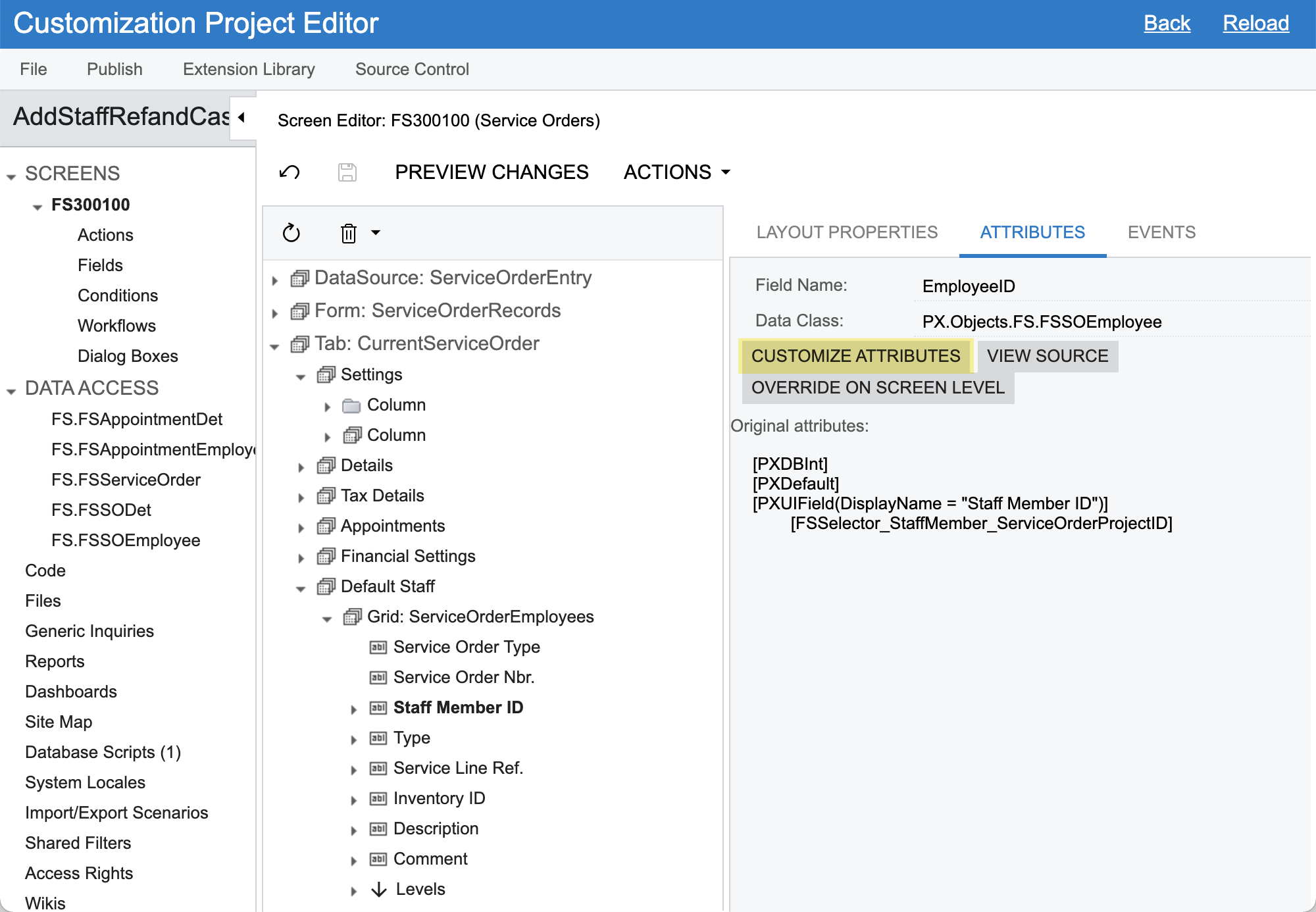 Click on. Sellector Columns and then Add Columns and find the field your using to lookup the key field and add it.  Then publish and you should be able to pick the selector in the Import Scenario.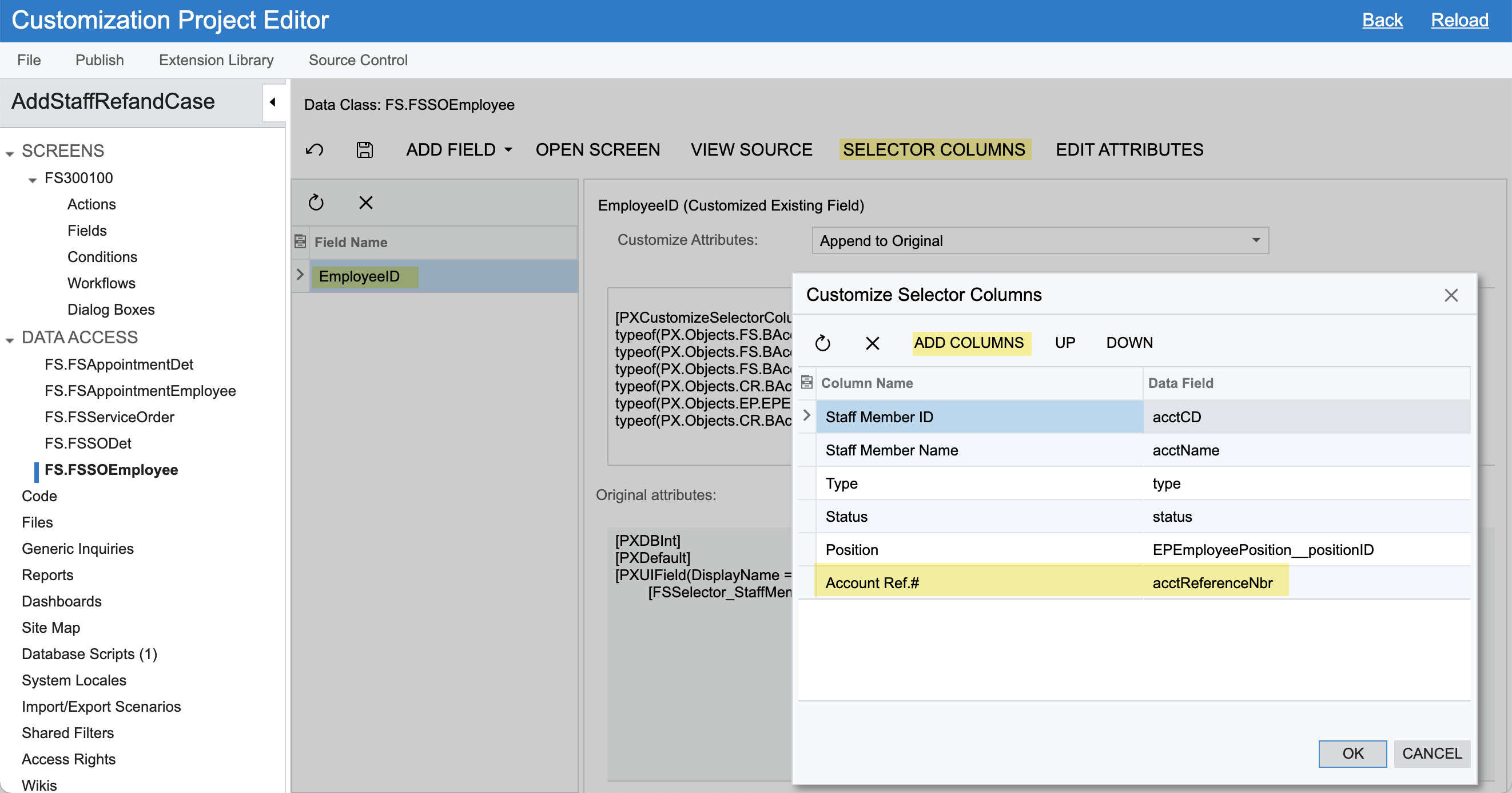 Let me know if you have any other issues with it.  This took a lot of trial and error for me to get figured out as well…
-Greg
View original