Good afternoon,
I have a couple of basic questions;
 Change the class on item
 Change/replace the existing description to a new one
Add Alternate vendors and part numbers to the stock item profile
Add weight and volume
Add MSRP
Add a data to a bunch of attributes..
I would like to do this in one import scenario.  Does anyone have template?  Or possible can lead me to how to update the class and description.  Add alternate vendors/parts is missing something?  Attached is the sample/test file.  Below is screen of the beginning scenario.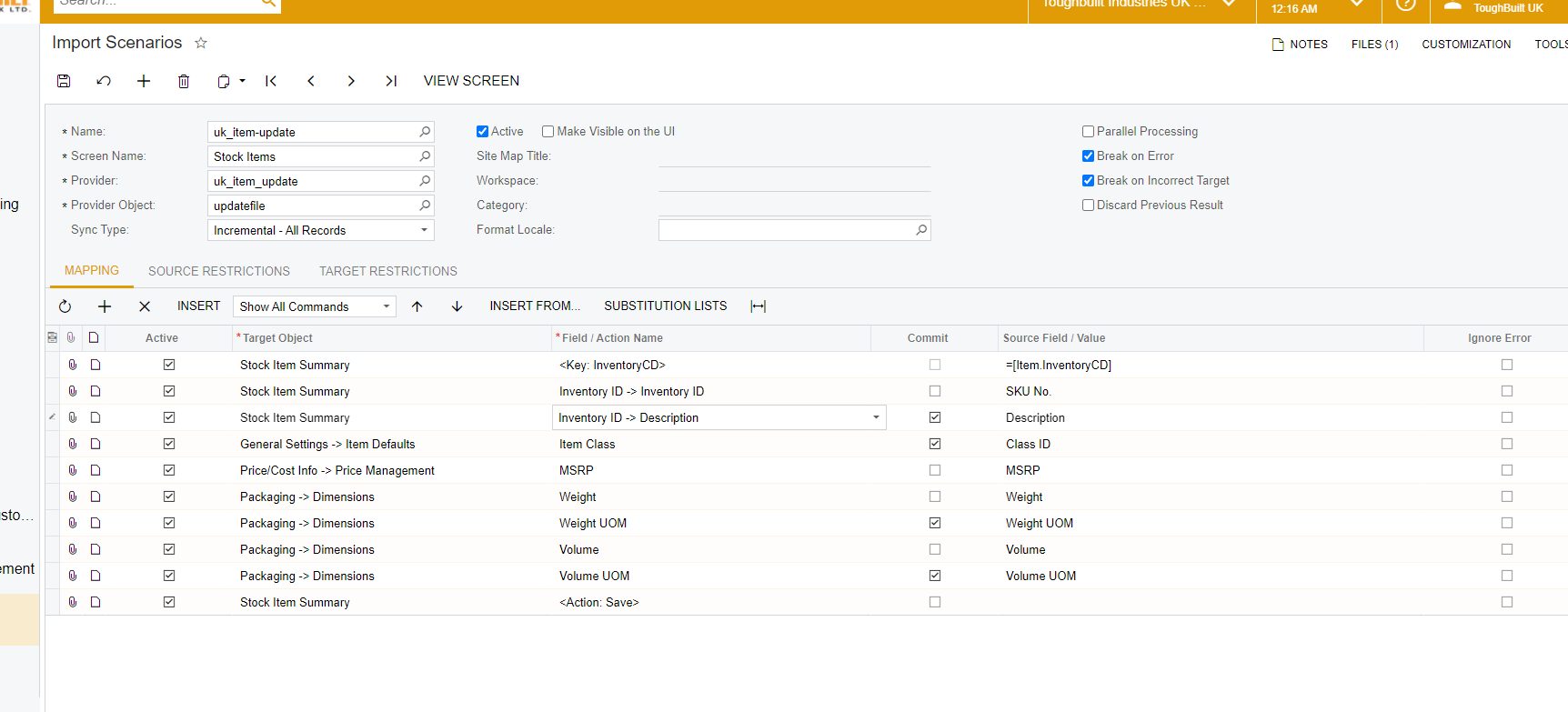 Your assistance is greatly appreciated.