This seems like it should be straight forward but I'm not seeing where the issue is.
I have a file with Vendor Code and a name.  I'm trying to update an existing vendor record to add the name to the General → Primary Contact → Name field.  The import scenario doesn't report any issues but also isn't updating the field - and no contact is added to the vendor. None of the vendors have a contact record at this point.
I can type a first and last name into the field on the screen with no issues.

Build 20.210.0044
Best answer by Naveen B 29 March 2021, 17:58
Hi, @djangodunn37 
In the Vendors screen, once you provide the First Name and Last Name fields and SAVE the Vendors screen it will show the combined value. 

Please find the screenshots for reference.

Before Save the Vendor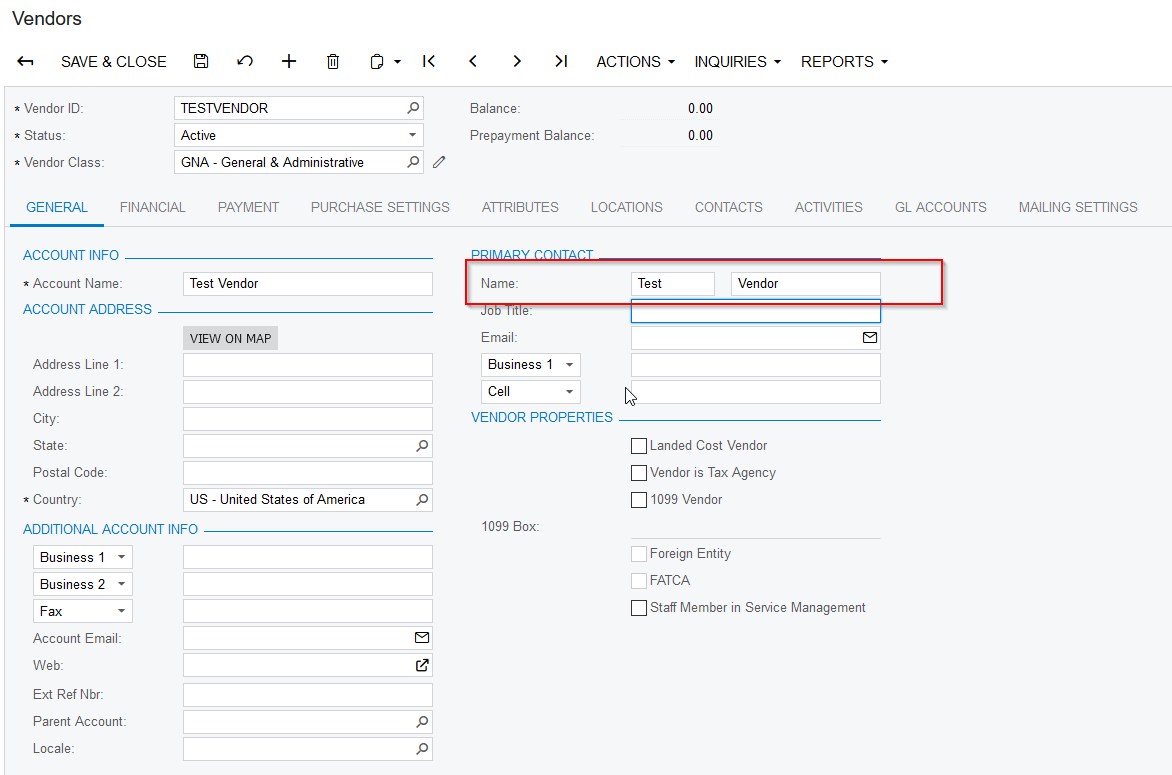 After SAVE the Vendor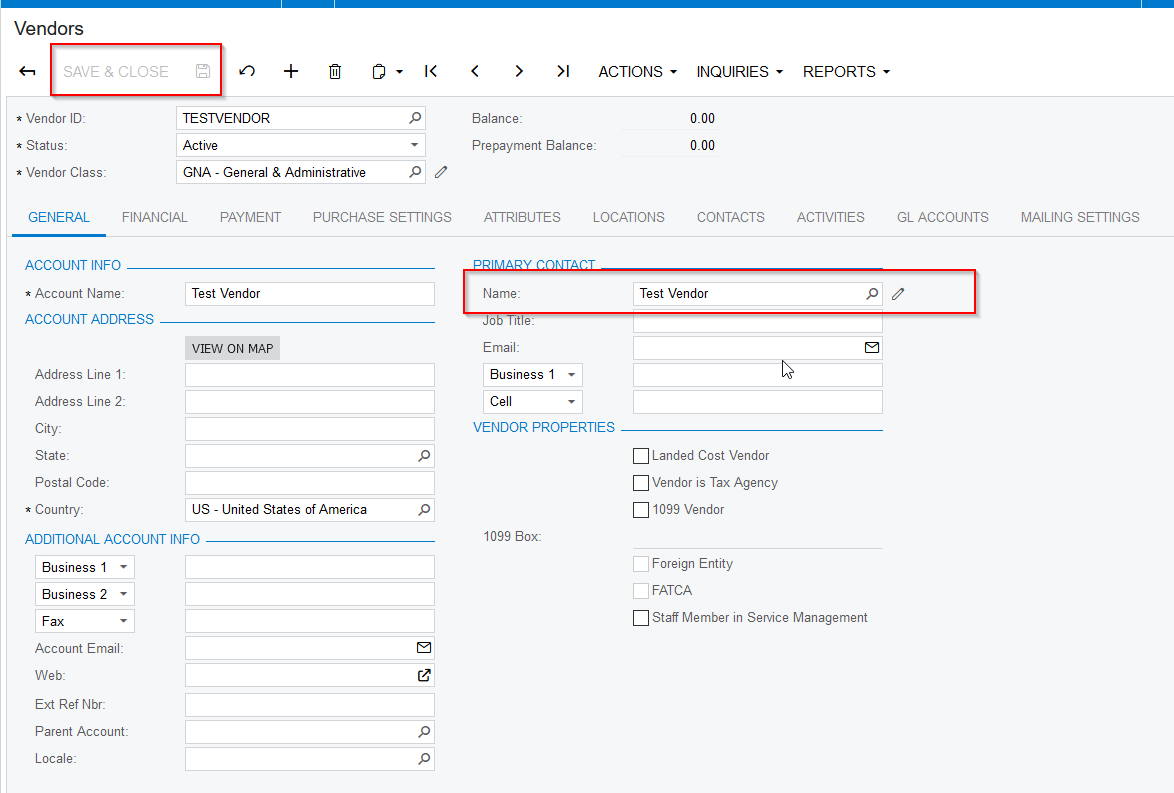 Hope this helps!!
View original