Hi everybody,
I try to export invoices and memos and include item details. 
This is mapping: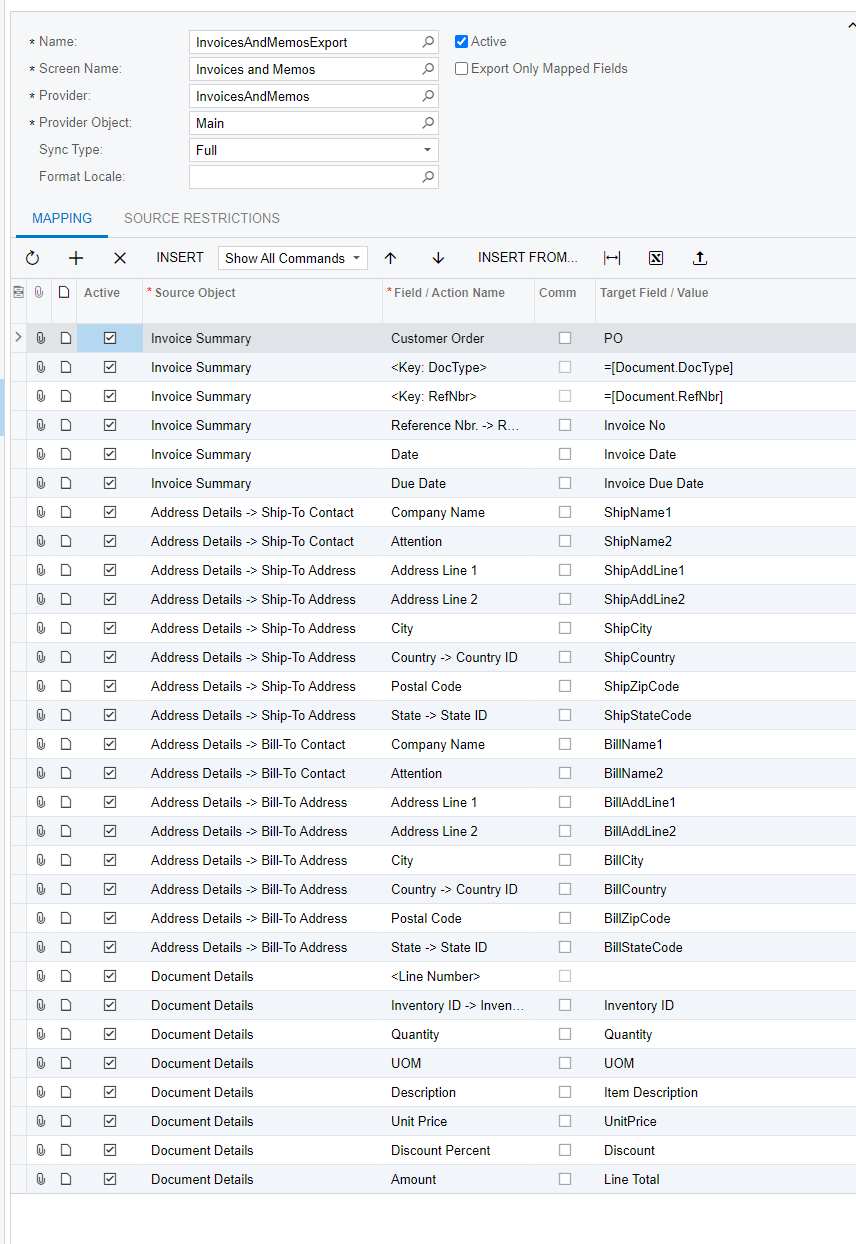 The problem is when export more than one invoice. All items in different invoice will duplicate first invoice.

I guess it's mapping setting issue. But I'm real new on Data Scenarios.  Does anyone know how to fix it? Thank you so much.