Hi!
Could someone help me to understand why this Import Scenario is showing me an Customer ID error and also validate the mapping? I want to import SO with the OrderNbr that the Numbering sequence is giving and with various lines per each SO.
The next image is the import by scenario screen with the error: 

And this is the Mapping screen for the import: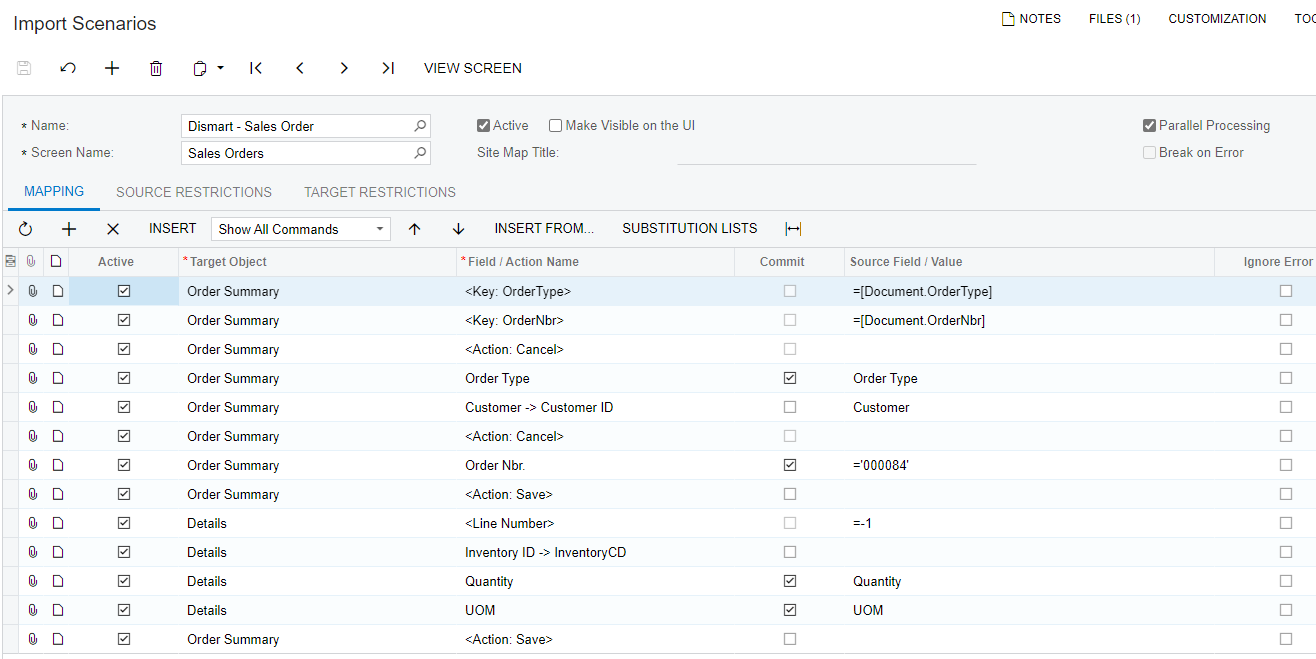 Attach to this post is the XML.
Thank you for your help!