Hi all,
I set an automation schedule to export inventory data. It's just can not export data. 

The schedule setting are below: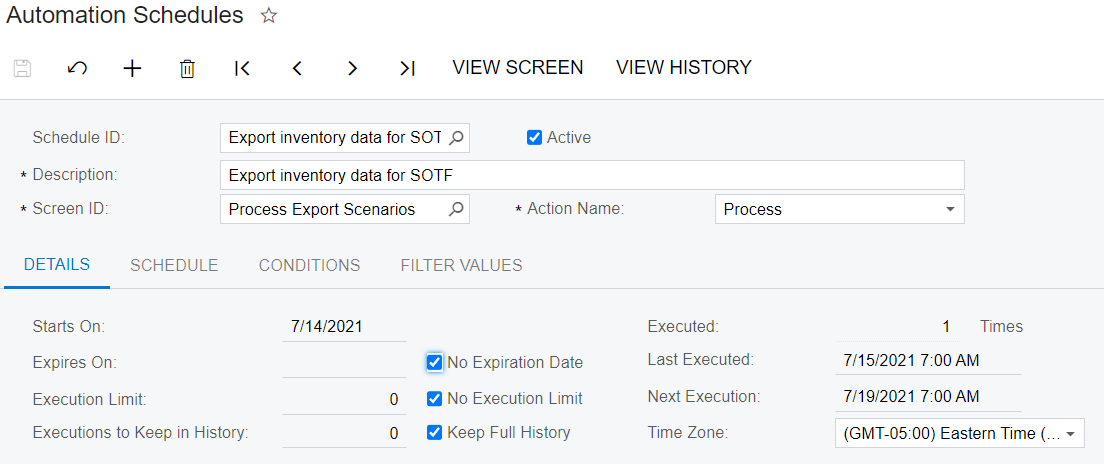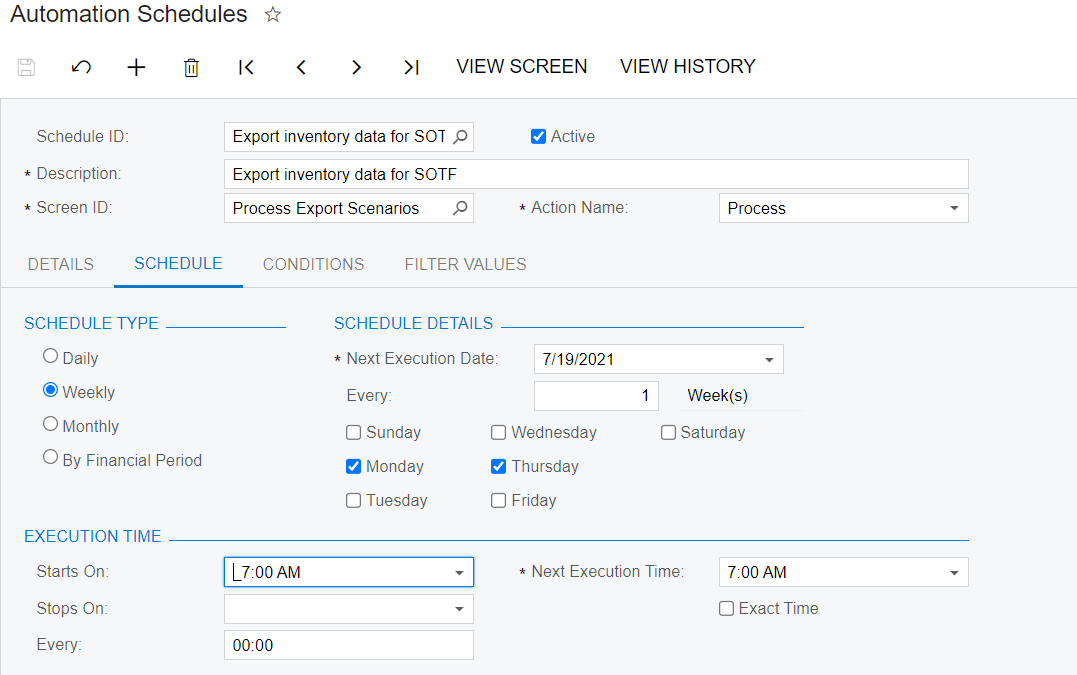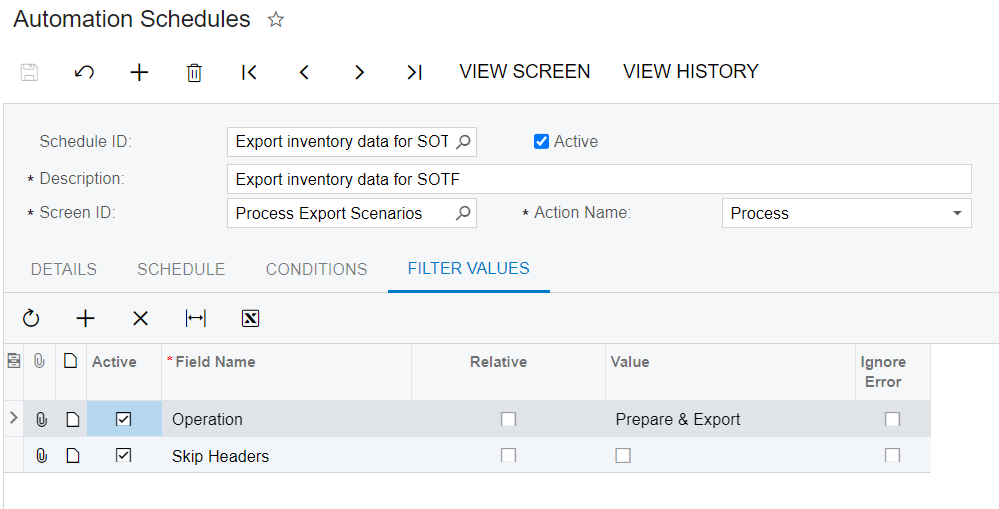 It's working well if I manually run the job.

Anyone had meet this issue before? 
Best answer by Naveen B 16 July 2021, 18:37
Hi @larryly I found one issue on the configuration. Action Name should be the "Process All" but NOT the "Process". Please modify and verify.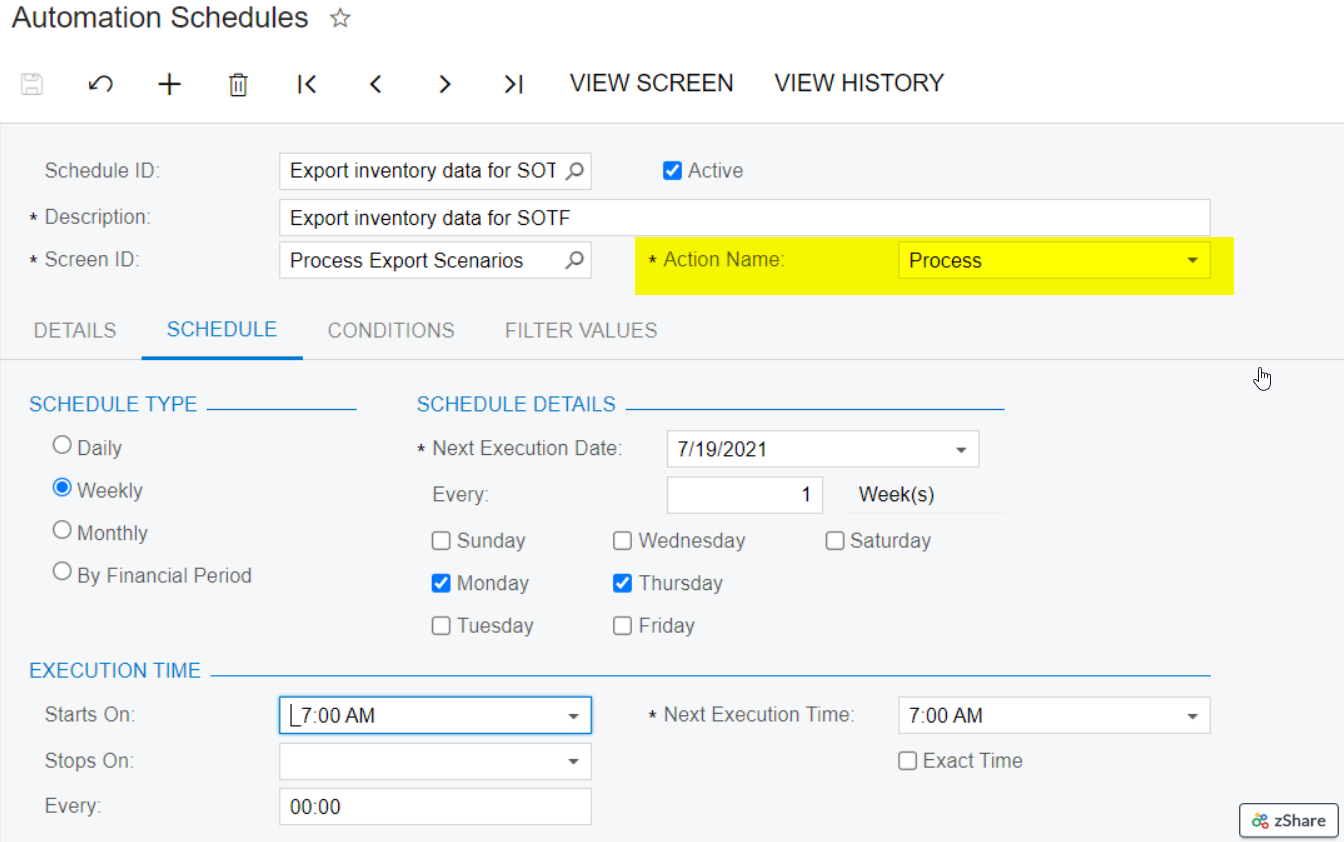 View original