Hello Everyone, 
Just curious as to who can VOID a Bill, which role...The VOID function is there but I can not seem to figure out who can use that function...please refer to screenshot...Thank you…
Kind regards,
Melq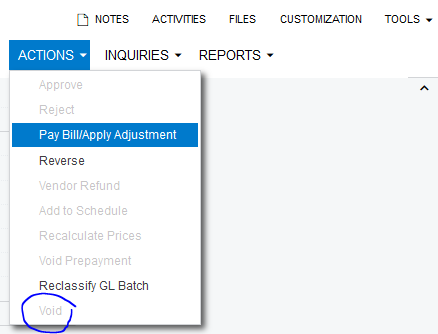 Best answer by Naveen B 4 May 2021, 09:32
Hi @mrivera67 
The VOID button will be enabled when two conditions are fulfilled:
Expense Reclassification feature is enabled from Enable/Disable screen

The Bill is only Pre-Released, and no payment is associated with it.
Please find the screenshot for reference.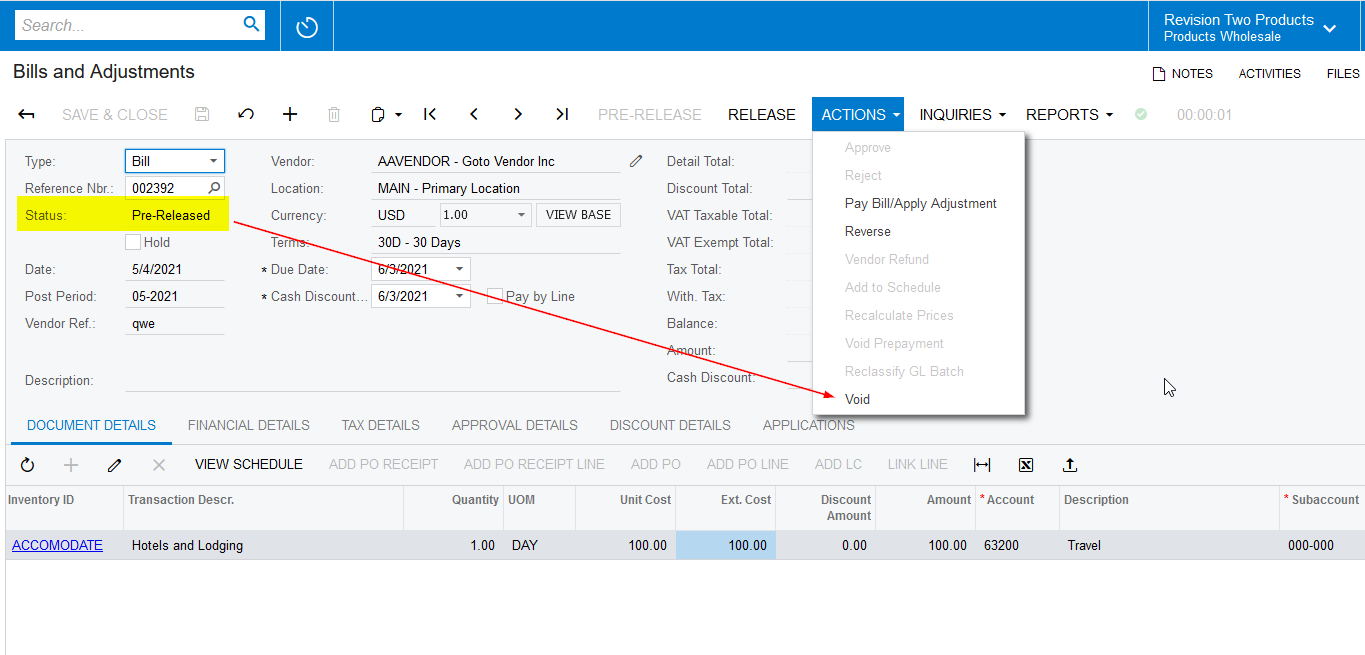 Hope this helps!!
View original