How do I find out the source of the system foreign exchange rates in Acumatica.  I have searched but are unable to locate.  I need to provide to our auditors. 

Any help much appreciated.
Best answer by BenjaminCrisman 6 November 2020, 19:12
Hi @Ophillips ! In Acumatica ERP, you can set up the ability to refresh currency rates by using the Open Exchange Rates API currency rate update service. Also, you can set up the system to automatically refresh the currency rates according to a schedule that meets your business needs. If needed, you can configure the system to adjust a currency rate upward or downward for a particular rate type during the automatic updating of rates.
Acumatica gets the rates using the Open Exchange Rates API: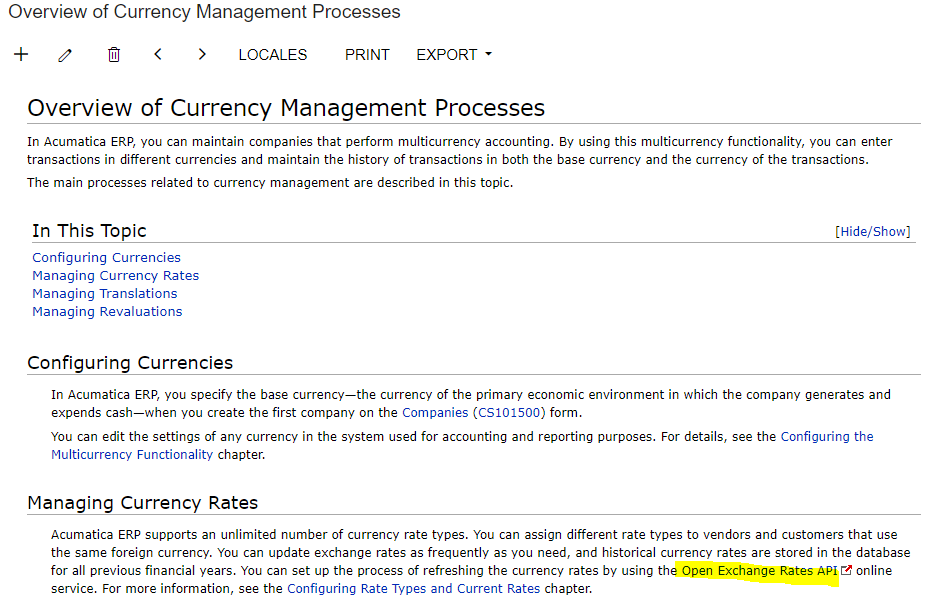 https://help-2020r2.acumatica.com/(W(10))/Help?ScreenId=ShowWiki&pageid=0fa49e15-f514-4ea4-9de7-844cac733eb1
The landing location is https://openexchangerates.org/
View original