HI, 
When user enter the payable bill, need to distribute the invoice lines according to pre-defined ratios.
Ex. Following AP Invoice header total is 10000.
But in line level user need to segregate automatically according to pre define ratio.
User expectation is when select the supplier and total amount in header level, line level should be created base on header amount.
Avoid the data entry mistakes user need this. ​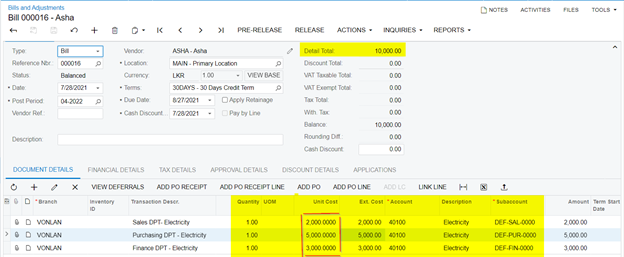 Regards
Nethupul