Hi Sir
Not sure if anyone know how to create the approval flow in the Expenses Claim?It would be good if you can give me a guide/step to create the approval flow.
Reefe to below, there is not able to " add" in the approval details.

Best answer by vkumar 9 November 2020, 06:09
Hi @erin 
((Approval.OwnerID.EMail)) should work. Let us know the result.  We have following sample notification on our Sales demo data. You can test that as well.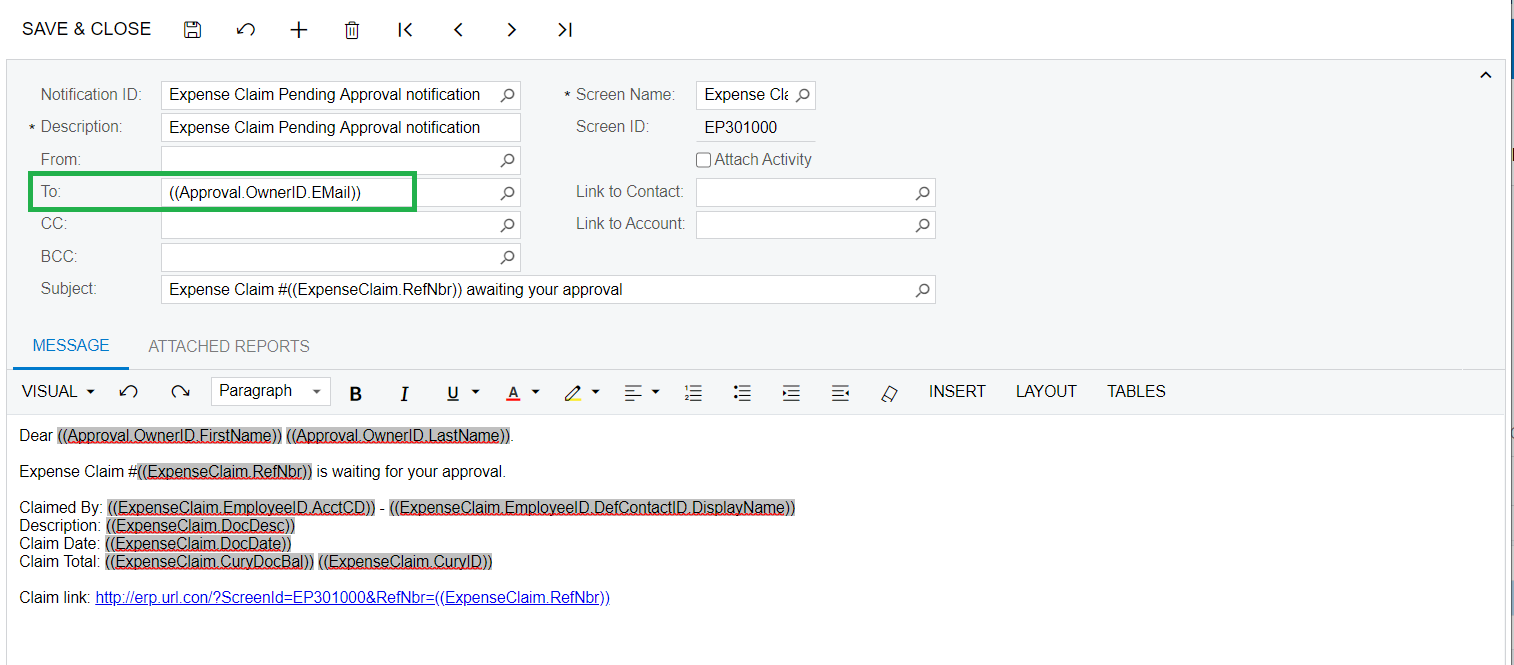 Hope this helps,
Regards,
View original