Hi 
Now i currently the chart color all are blue .May i know how to change to other color that we preffered like green , orange , purple and etc .
Understand we need to go in the chart setting to type in the common. 
Not sure who can share with me the step of how to change the color or any video link can send to you?
Thank you very much
Best answer by ccleary 15 October 2020, 17:31
You will need to select a field in the legend field under the series section.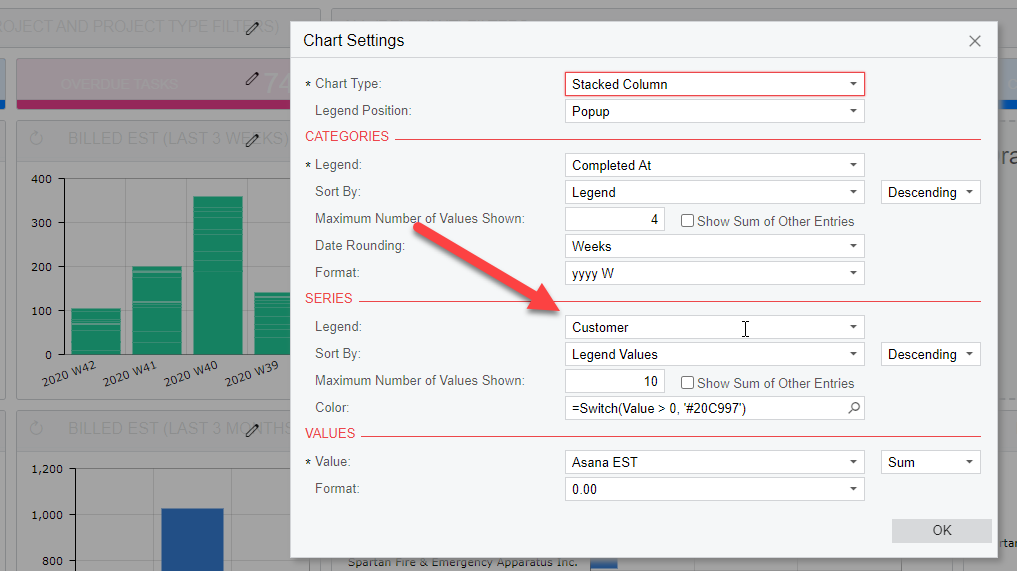 View original