Dear Experts,
This might be a silly configuration issue, but I'm stuck and need your help.
I created a new Discount Type with a Sequence:

Now, when I tried to apply this discount code to an Invoice Document Detail, system still complains that there is no matching discount sequence to apply - can you please let me know how to fix this?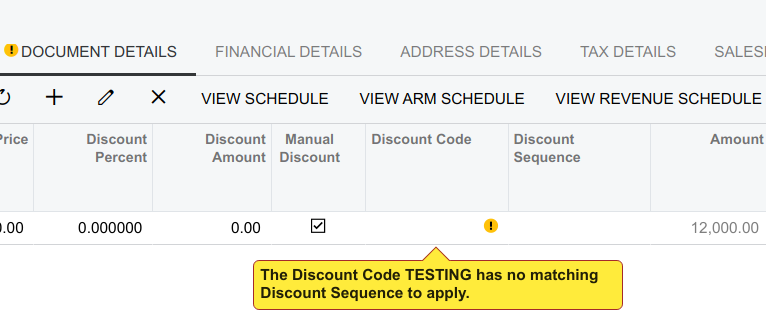 Thank you very much!