I'm trying out the new CRM Task subscriber on the Business Events (SM302050) screen: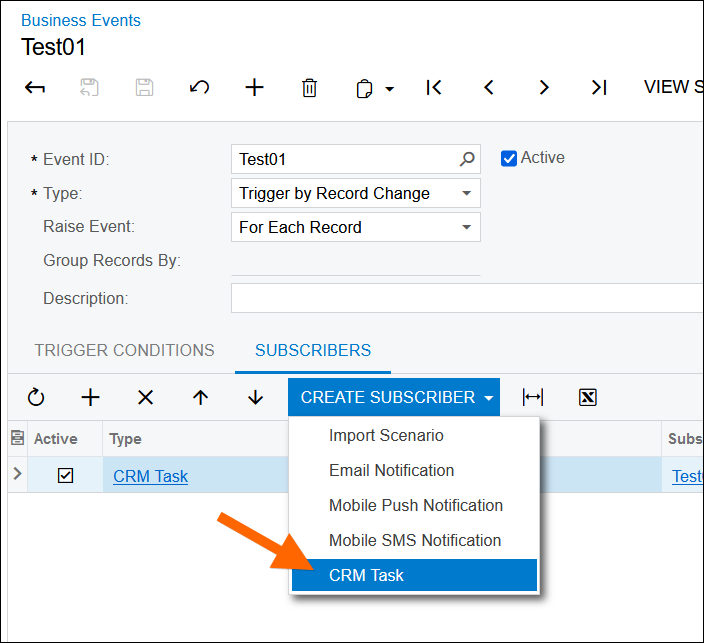 On the Task Templates (SM204005) screen, I try setting the Owner field to the AR Invoice Owner like this: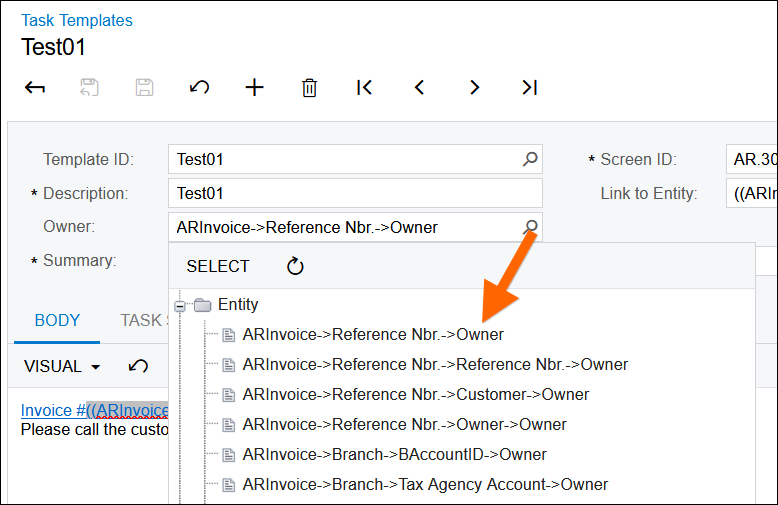 Then I create an AR Invoice with the FINANCIAL → Owner field set to Jay Parker on the Invoices and Memos (AR301000) screen: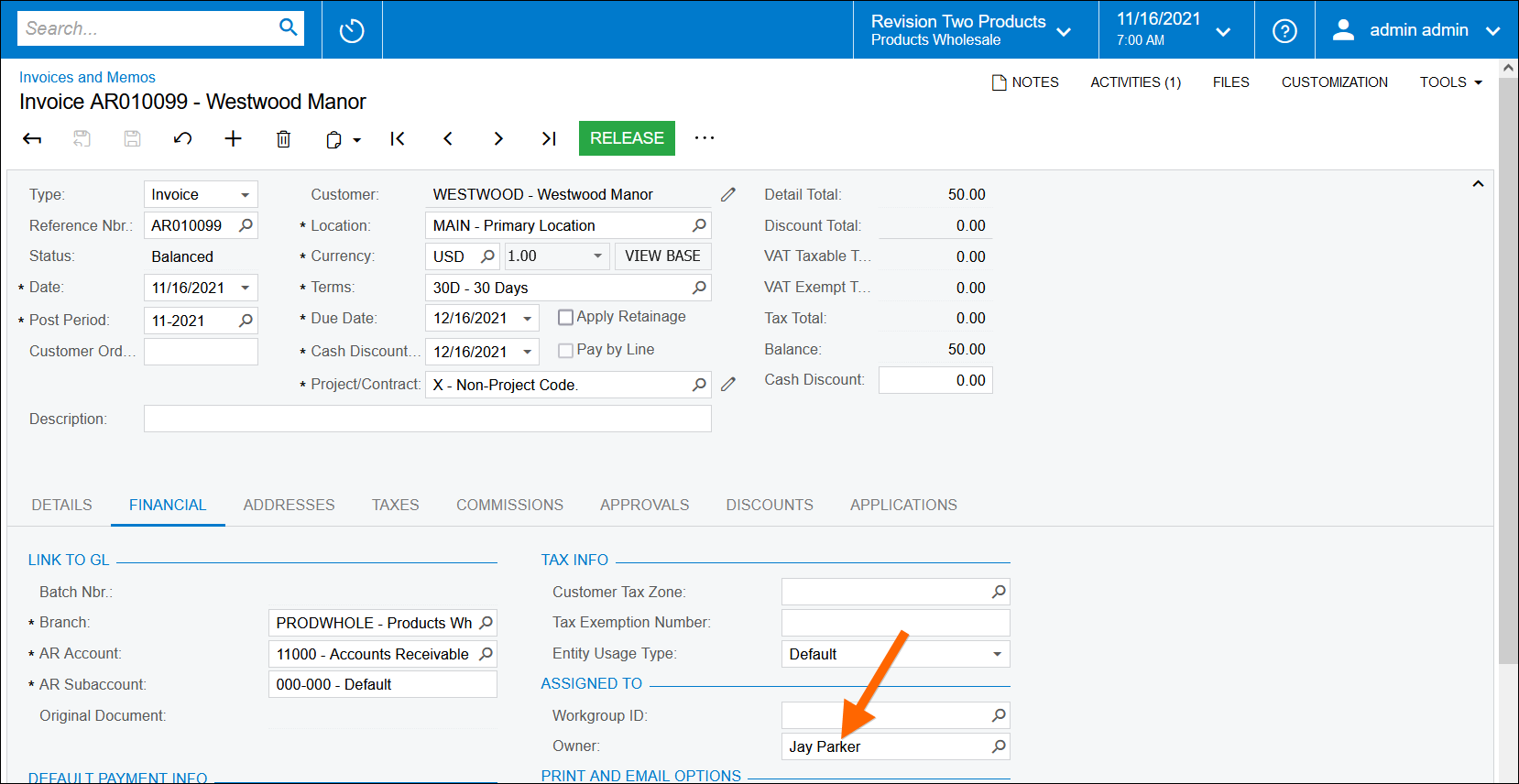 The Task gets created by the Business Event (which is great and really cool), but the Owner field is set to my user and not the Owner on the AR Invoice.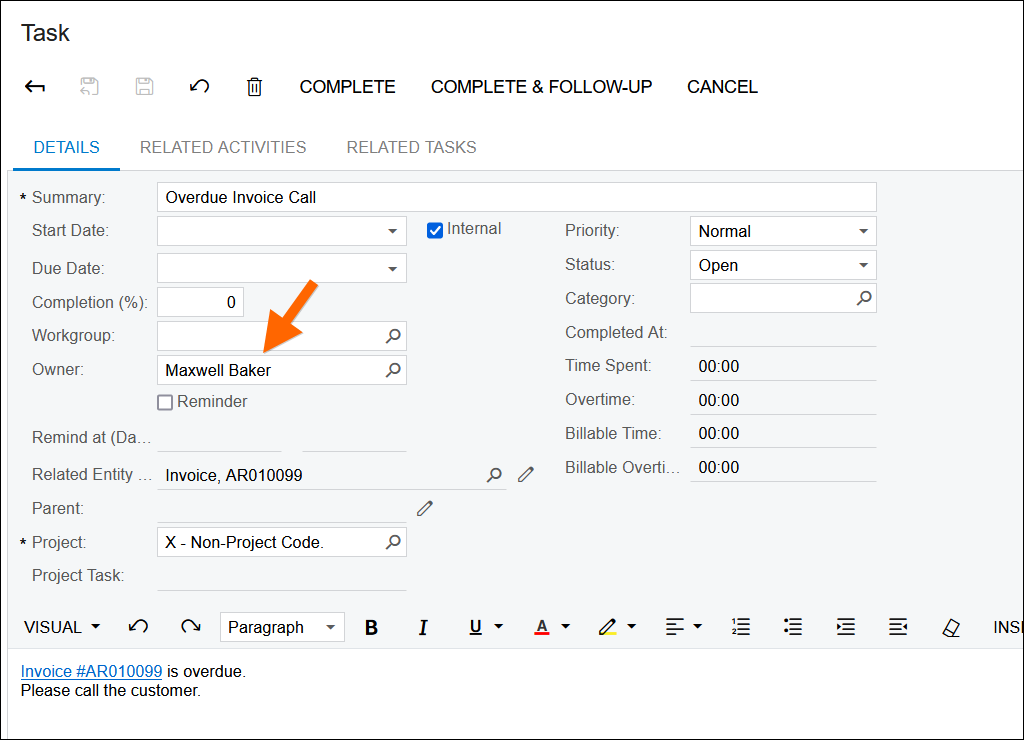 I tried hardcoding the Owner to Jay Parker like this and it worked:
But I don't want to hardcode. I want the Owner to pickup dynamically.
Any ideas why this isn't working?
I'm on Acumatica 2021 R2 (21.203.0026)