Hi All,

We come across the following customization in Sales Order screen in one of our projects.

We need to open the popup upon Soline InventoryID selection. This popup has a grid where we need to add the values. Grid has three coulmns in which first two columns are selectors. Second selector has to load based on first selector selected value but these values are not loading. Used AutoRefresh='true' and CommitChanges='true' for both the selectors in aspx.

Suppose if we open Popup in button click then second selector of my grid values are loading based on first selector.. but we should have this popup opening in inventoryID selection only.
Please find the screenshots for more understanding.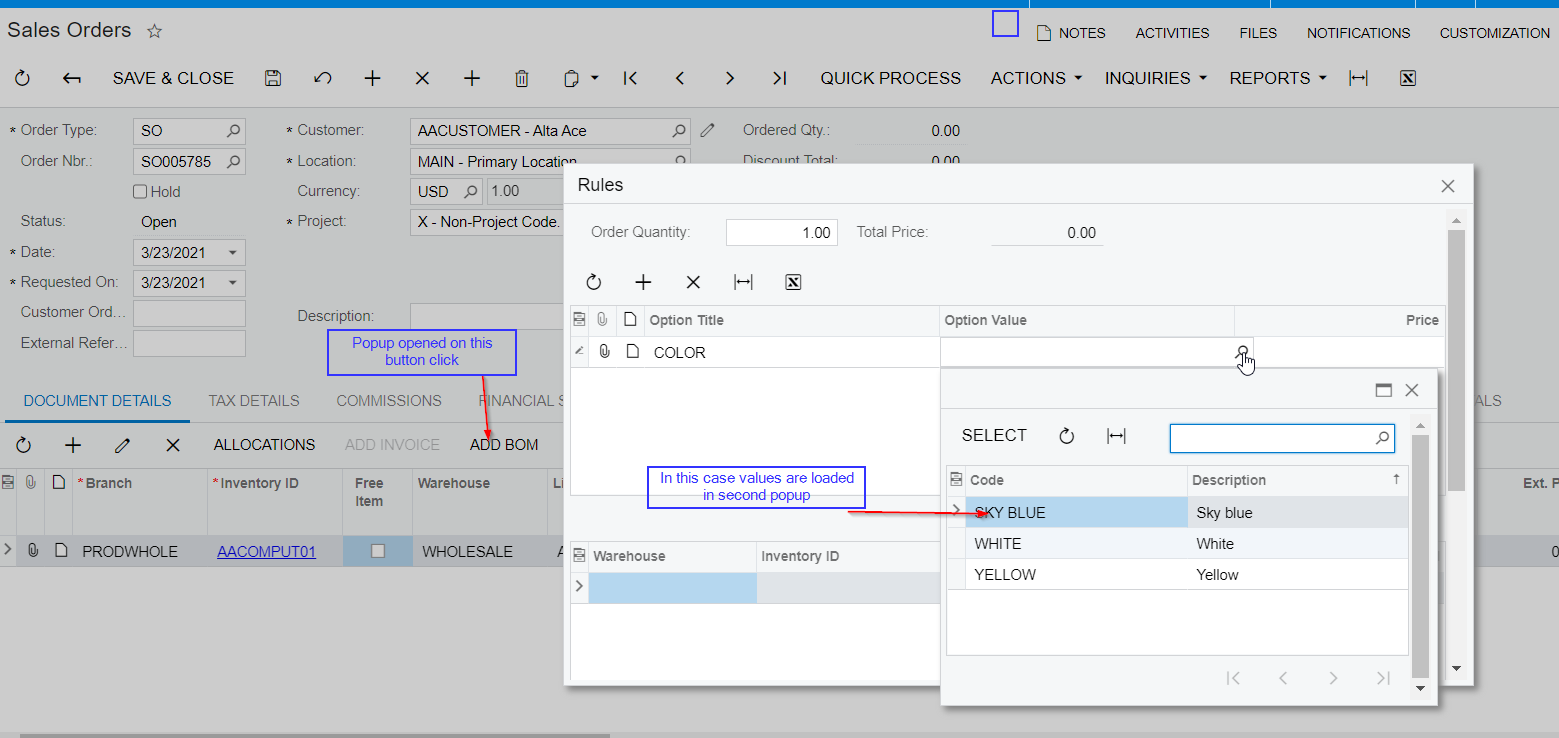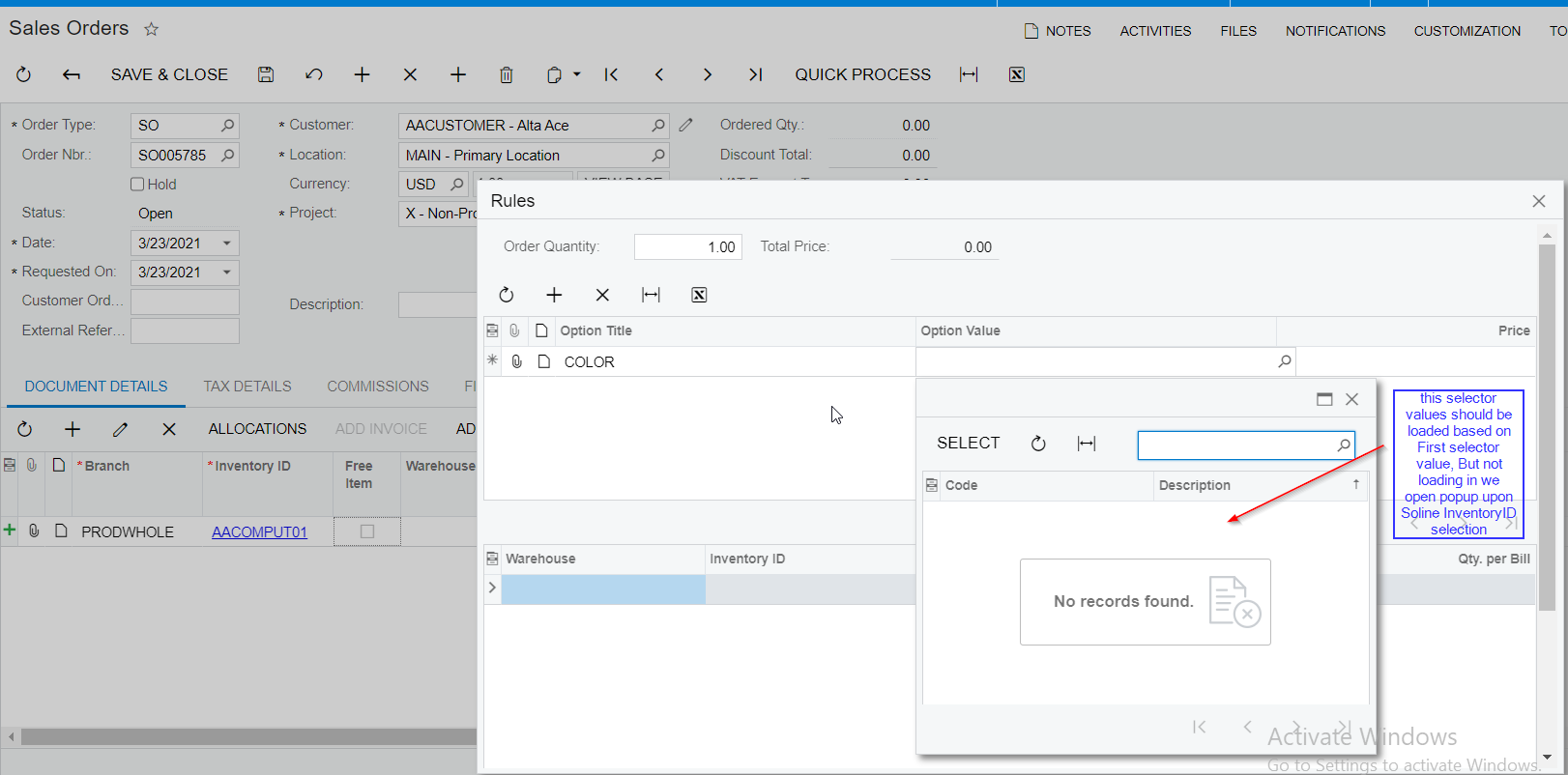 How can I get the current value of Option Title selector so that Option Values selector will be loaded in the grid.

Thanks in Advance.