When creating multiple AP Bill for a single Service PO, the quantity for the second AP Bill appears as 0.00 by default. I have done the following setups but am wondering if I missed anything, as logically, if the PO is still open (and set PO Line to close by Amount) then irrespective to the number of AP Bills the quantity should repeat at 1 (unless Acumatica defaults is 0.00 - can this be changed).
Below is the scenario, using Acumatica demo data.
Non-stock Item setup: 
Close PO Line: By Amount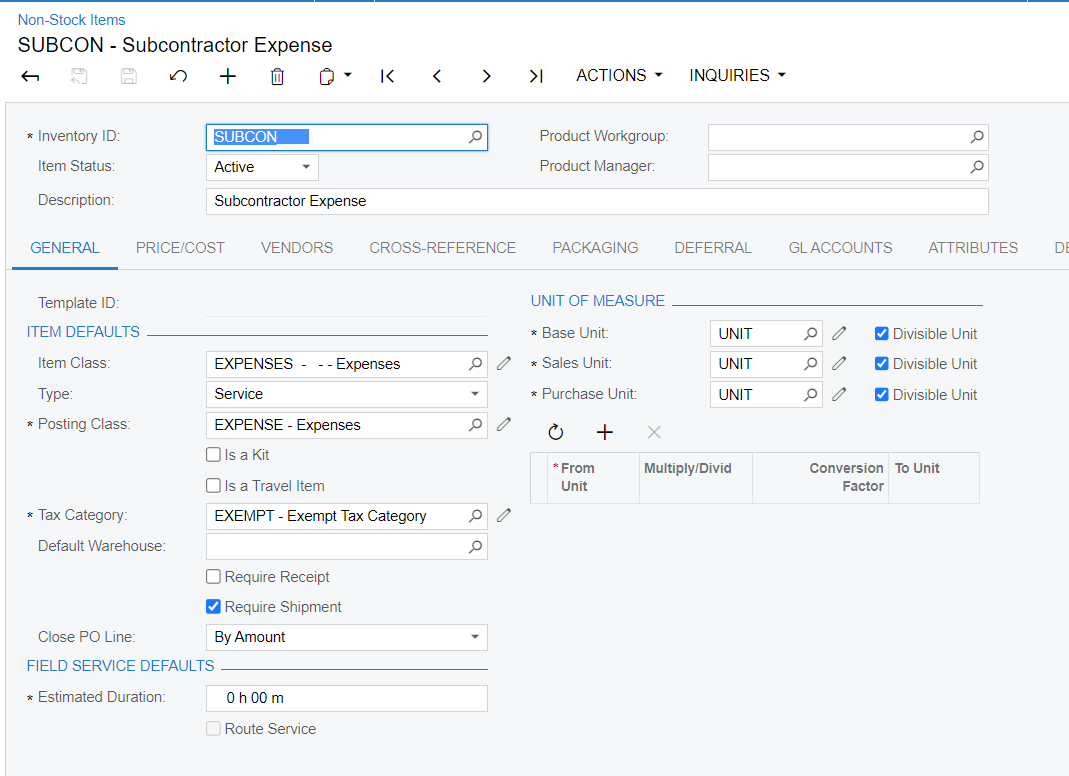 PO created for 1 unit at unit cost of USD2000
1st partial AP Bill created for USD 800.00. Quantity 1 automatically appears when creating AP Bill and ADD PO or convert PO to AP Bill and update amount.
2nd partial AP Bill when created from PO to Enter AP Bill or from the AP Bill and ADD PO screens, both options display Quantity as 0.00

Shouldn't the quantity still reflect as 1? How or what can I do to allow the default quantity to be 1 in the above scenario until the amount in the PO is 0.00 or closed.