I have created custom field for Bills and Adjustments screen to approve the AP Bill.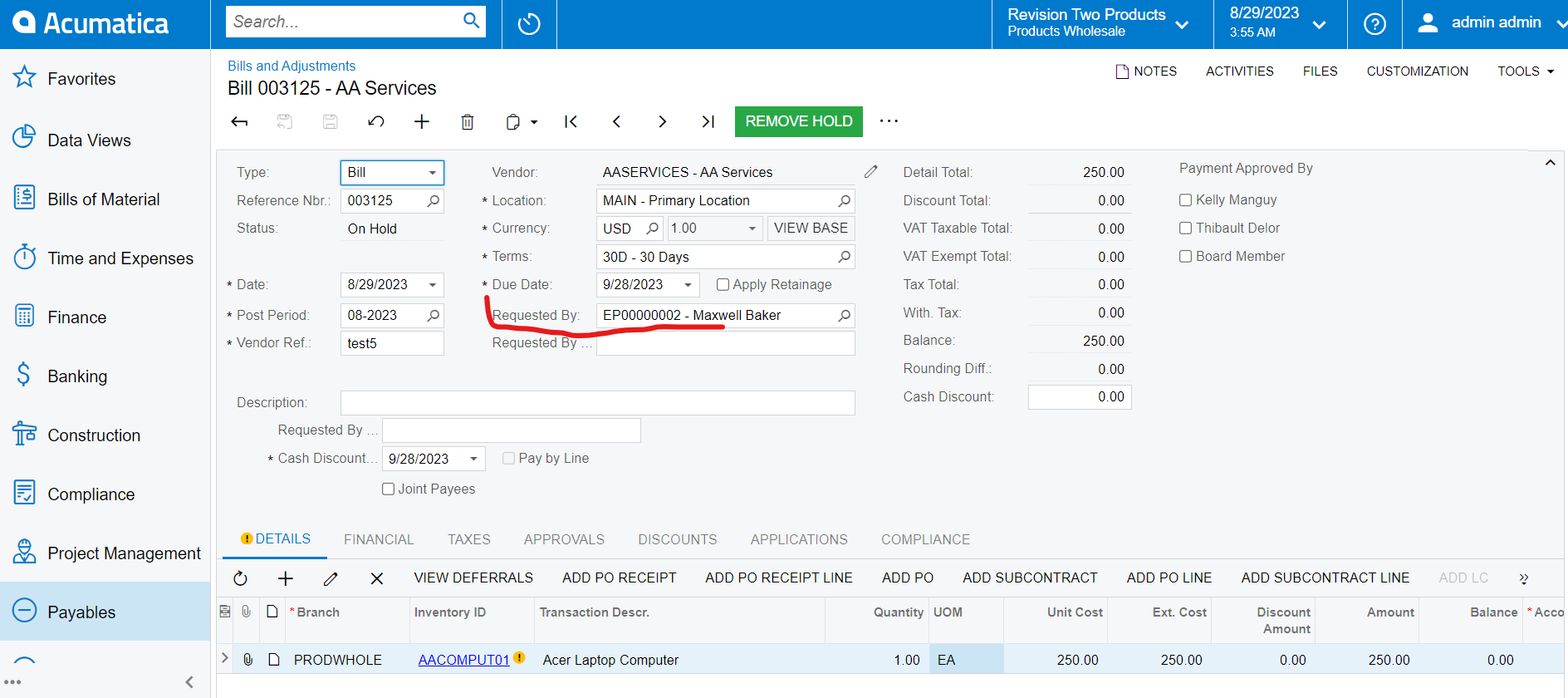 So then after I set the field to the Approve map as belows.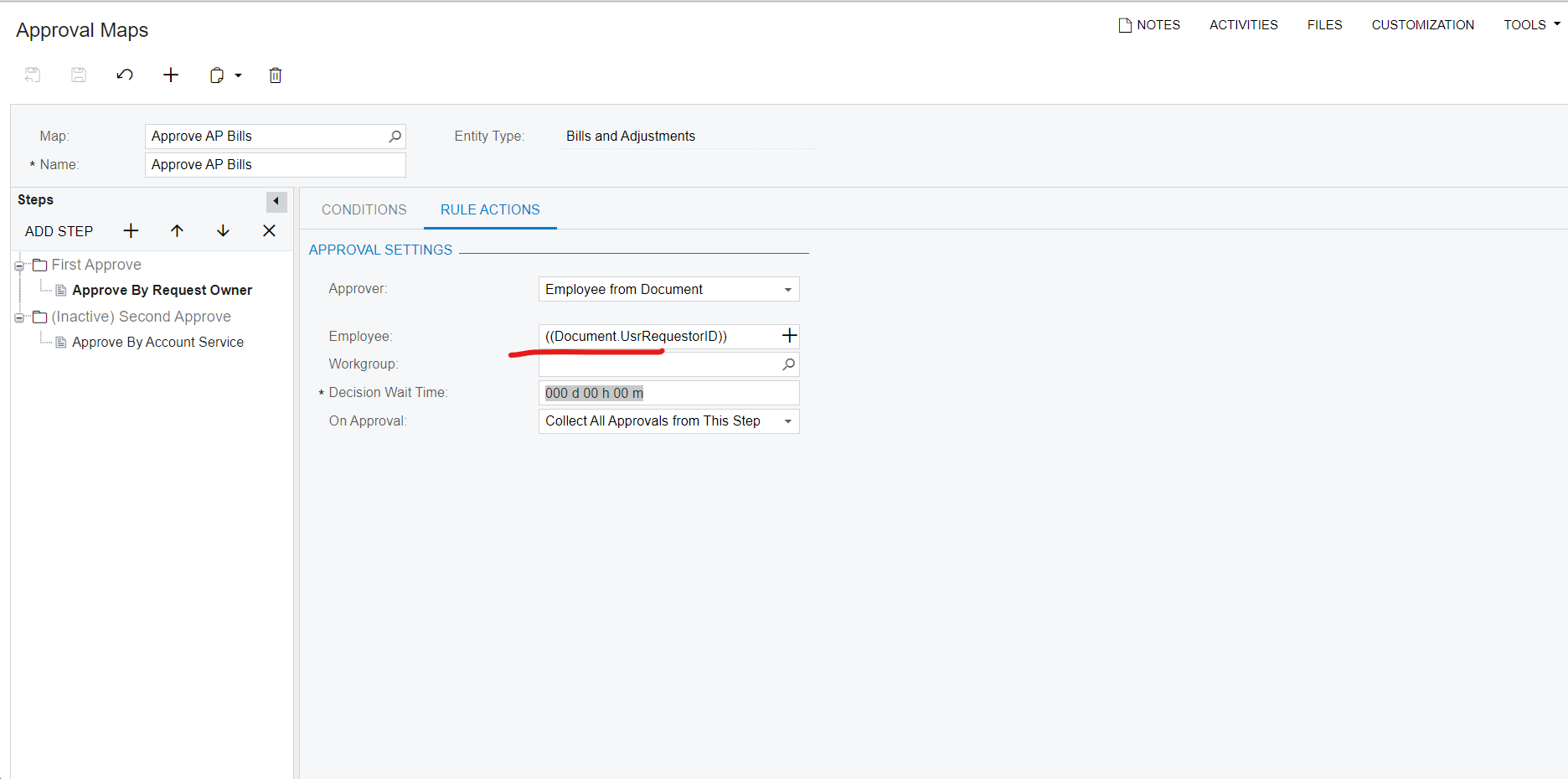 but it didn't work for me.
Anyone know what else should I do to work for this. I used acumatica version 22 R1.