Hello,
         I like Acumatica's user defined fields feature, I can add fields without writing code.
But these fileds are disabled when the shipment is completed, while I'd like to keep it being enabled.
    Is there a way to do it?

       I've found a similar question above, but as I checked, I can not find the "UDF" in automation steps. So I can not enable it.
      Is there any other way to do it?
Best answer by Irina 11 May 2021, 15:57
Hello @ray20, @GrahamMartin 
You've been going in the right direction: this should be done through Workflow (or through Automation Steps for forms not supporting Workflow). But this is not depending on the Answers table (this table stores values of the fields which is different from the field itself and its properties on the form).
To enable UDF fields, you should specify the corresponding attribute (for example, Color) in the Fields section of the State Properties tab of the respective state (Completed on our case) and clear Disabled check box.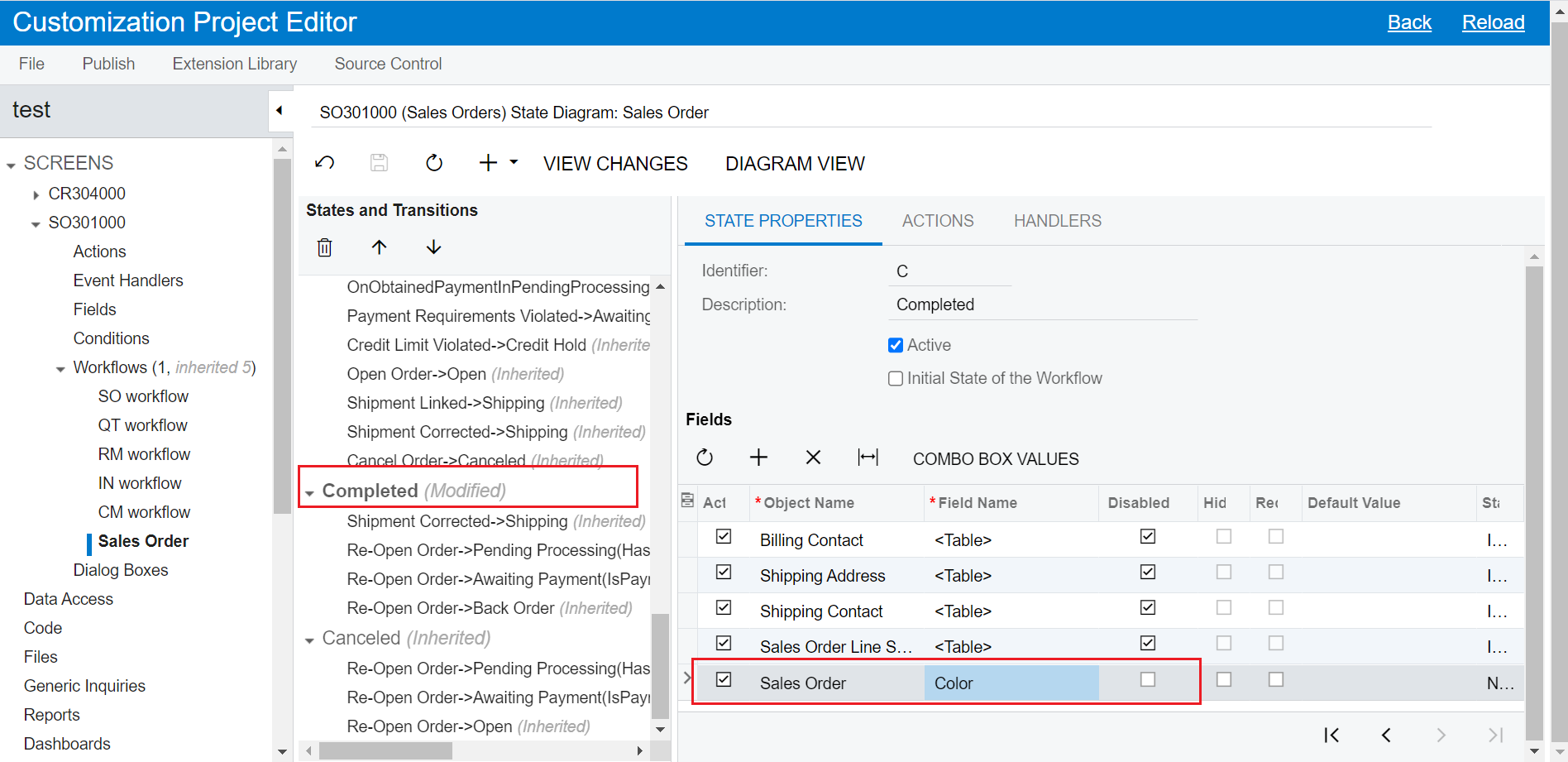 View original