The Chage Orders screen PM308000 was opening with the Cost Budget tab selected.  Would like to change it to have the Change Requests tab selected.  I used the Screen Editor to set the SelectedIndex and tried all numbers between 0 and 9.  Below shows what tab ended up being selected.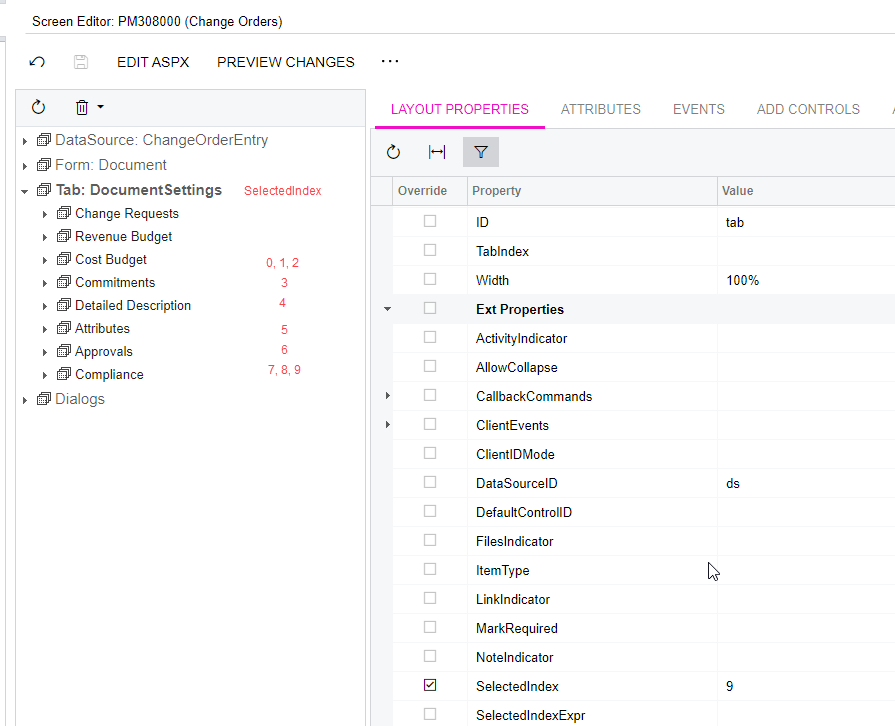 None of the numbers I tried set Change Requests tab to be selected.  The Change Requests and Revenue Budget have a value in the VisibleExp property.  If you watch closely when opening the Change Orders screen, Change Requests and Revenue Budget are not initially on the screen, but then appear.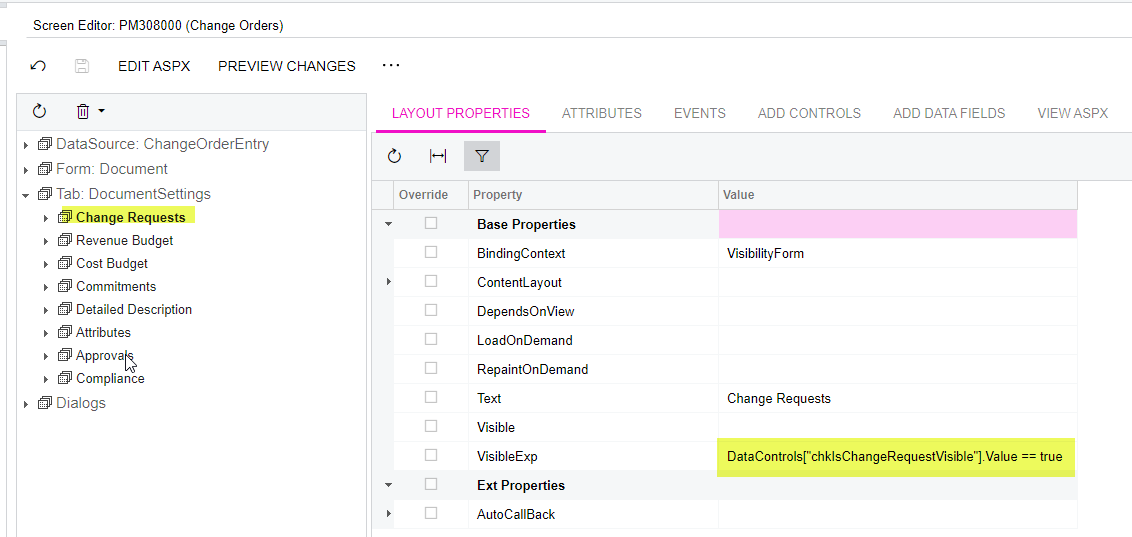 How can I make Change Requests tab be the one selected by default when opening the screen?