Hi Everyone,
I am adding a new employee in acumatica. After I saved the document, the system generate a new ref nbr.

but, when I go back in the Employees Generic Inquiry. I didn't see any details for Employee E00424.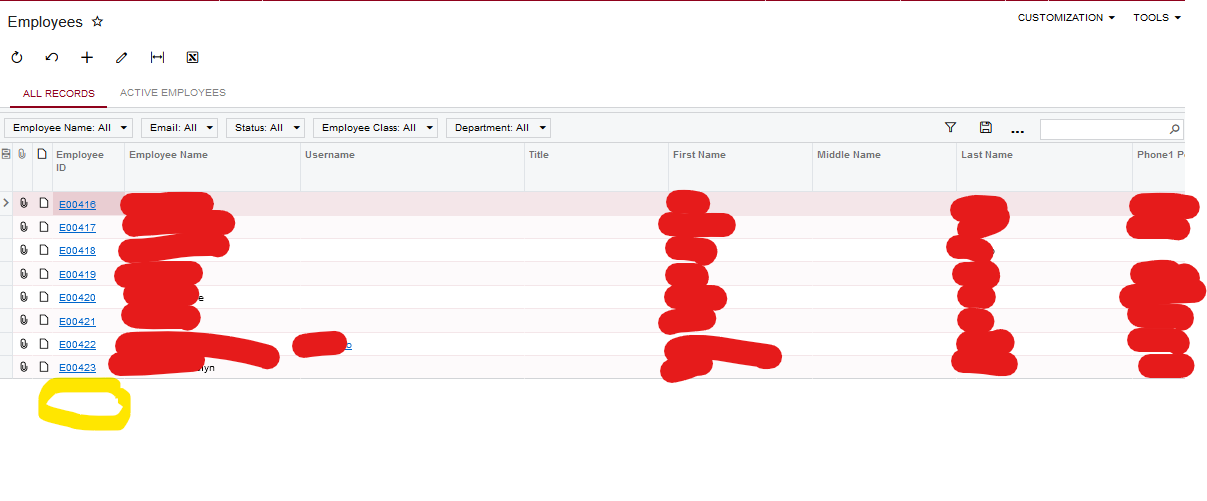 Is there any set up I need to reflect the employee set up?
Thank you !!!
Best answer by manikantad18 12 September 2022, 08:16
View original