Hello Team!
Currently, we have a default email setup in the system.
We are trying to see if it is possible to assign another system email for a specific transaction document type - while keeping the default email as is.
For example, our default email is set to "sales@email.com", and we would like to keep it as the default while being able to send AR Invoice using "rma@email.com"
We would like to be able to use the "Email Activity" email functionality (See Diagram C ) to send the email, so we can review the email body and the documents being attached.
When we were testing it, the Email Activity window still keeps on selecting the default email address.
Is this possible to set up this way? 
Please see screenshots below of our current config
On the "Mail & Printing" tab of the customer profile, we have set the "rma" email for "Invoice"
So far no template set yet
Diagram A
On the "Mail & Printing" tab of the Customer Classes screen. We selected the class for that particular customer.
Also, we have setup the "rma" email for the "Invoice"
No template set yet
Diagram B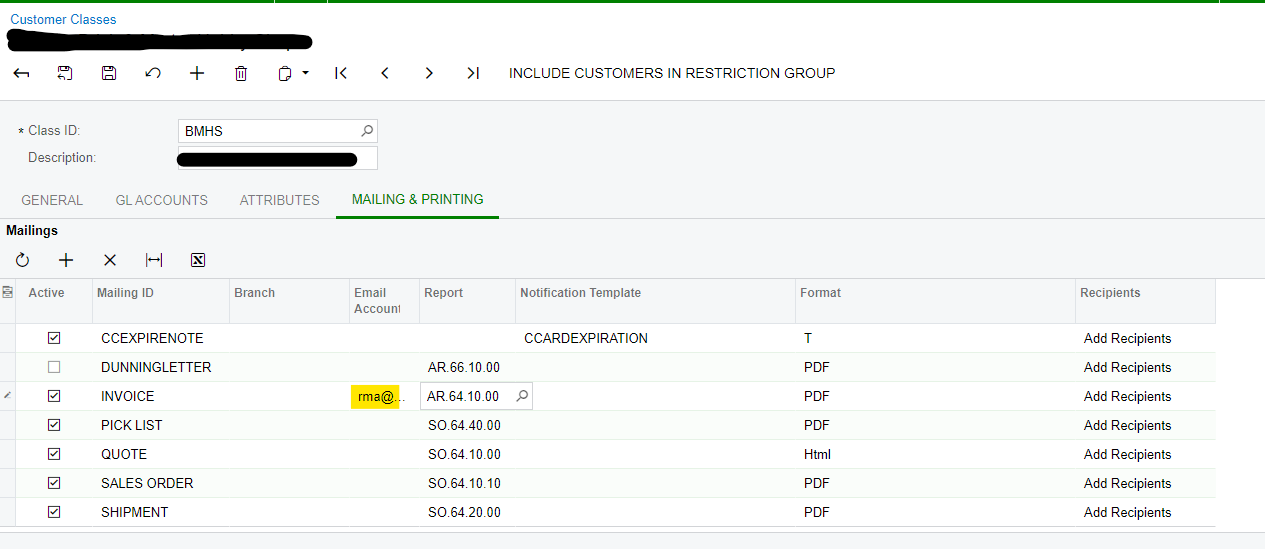 Now when we navigate to the Receivables > Invoice/Memo screen 
Ran an Invoice report for that "customer"
Then click on "SEND" -→ It brings up the "Email Activity" window
As we can see, it still brings up the "Sales" email
Diagram C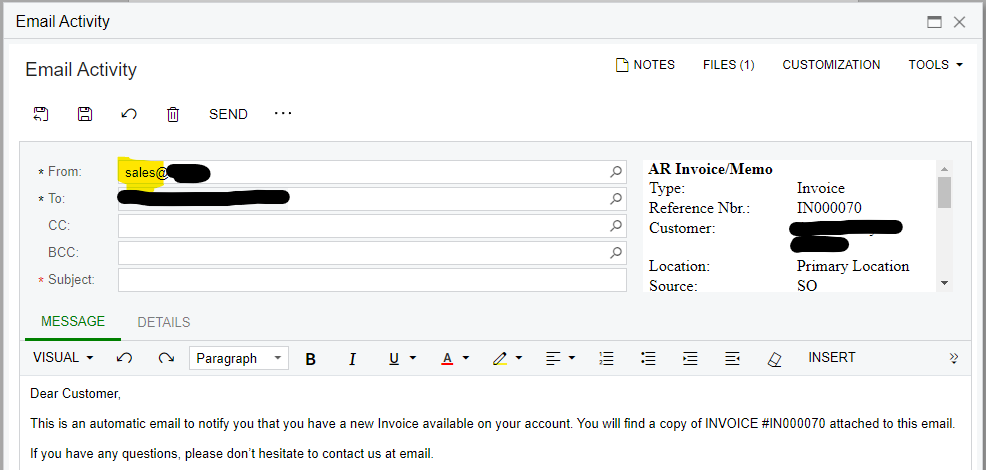 Do we need to setup a template? Is this functionality possible via the "Email Activity Screen"? 
Any help or directions will be really appreciated!
Thanks!!