Dear partners and customers,
We need your feedback on whether this suggestion makes sense to you.
Currently, we have very flexible management of access rights for Wiki pages: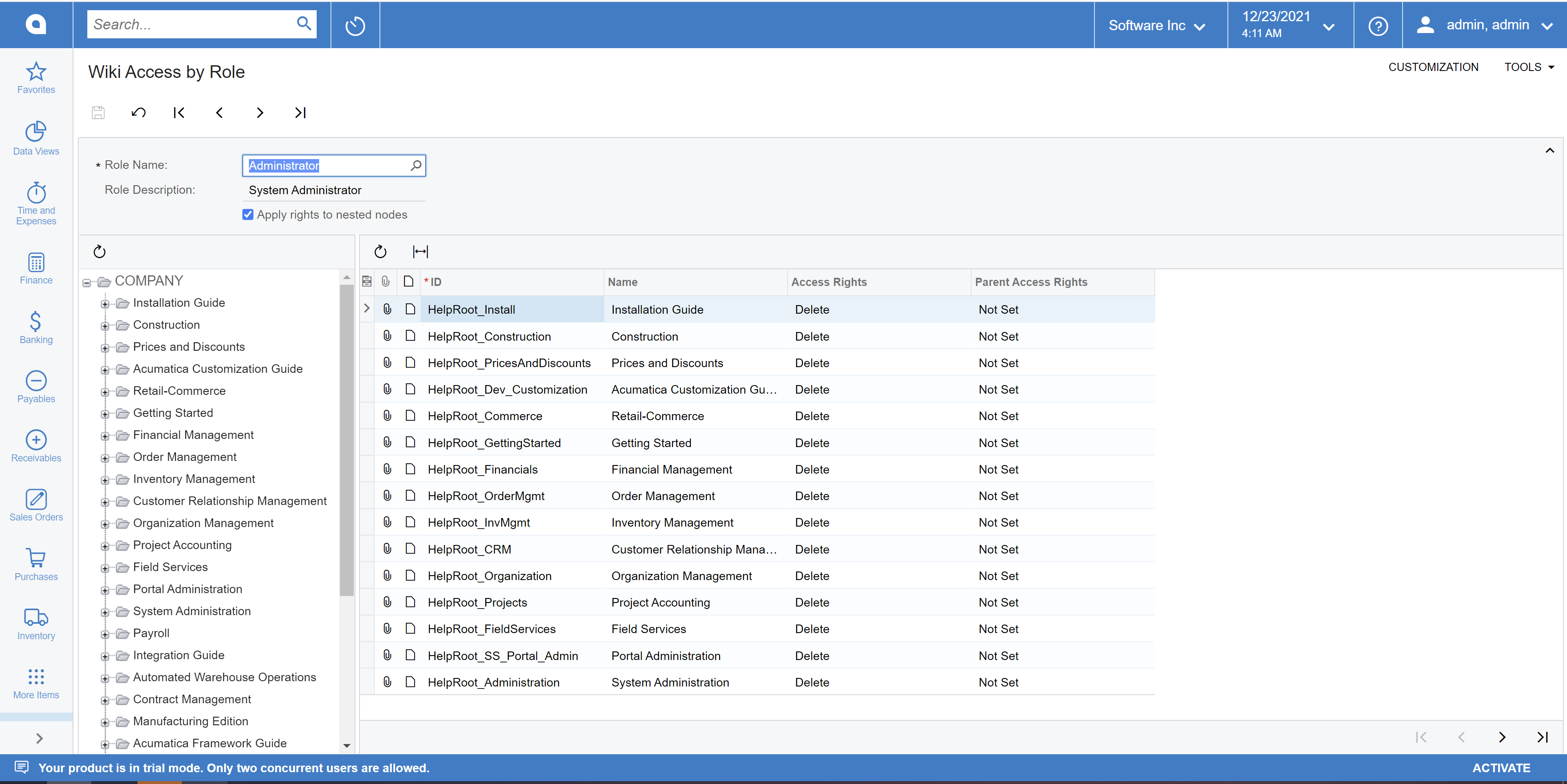 We have an assumption that there is no real need to configure access to Wiki pages with this level of granularity. We observed a number of support cases where a Wiki page was not accessible to some users/roles due to misconfiguration. Typically, Wiki pages don't contain any sensitive information that should be hidden from somebody in the system.
​So, we'd like to consider deprecating access rights management for Wiki pages, thus making them available to all users in the system by default.
I've also created an Idea to vote for but decided to discuss it here as well to get your opinions faster.
Any feedback would be much appreciated.