We are excited to announce that the Help Portal (https://help.acumatica.com/) has been updated to reflect documentation for Acumatica ERP 2023 R1. You can find Help documentation for some previous versions of Acumatica ERP on the following site: https://help-archive.acumatica.com/.
Along with this news, we want to share the most recent changes we have made to the Help Portal to improve your user experience with it.
Menu Behavior
In the current version of the Help Portal, the behavior of the custom menu has been changed. Previously, to open the submenu, you needed to click the arrow that precedes the title of the menu item. Now, to open the submenu, you need to hover over the menu item and the submenu appears. To close it, you can move your mouse to a different place on the screen.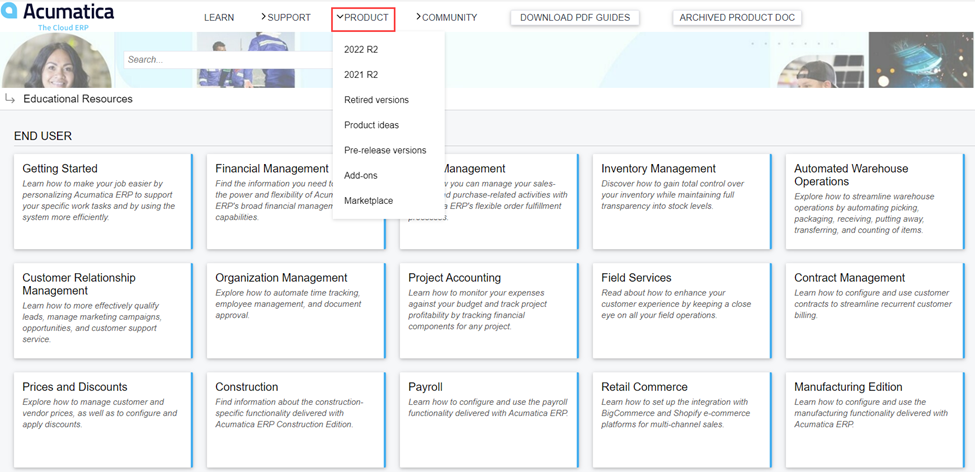 On the mobile devices, to open submenu, you need to tap the respective menu item. To close it, tap the menu one more time.
In some browsers, you might notice a duplication of the Help menu, just press Ctrl + F5 (Command+ F5) to reset cache and reload the page.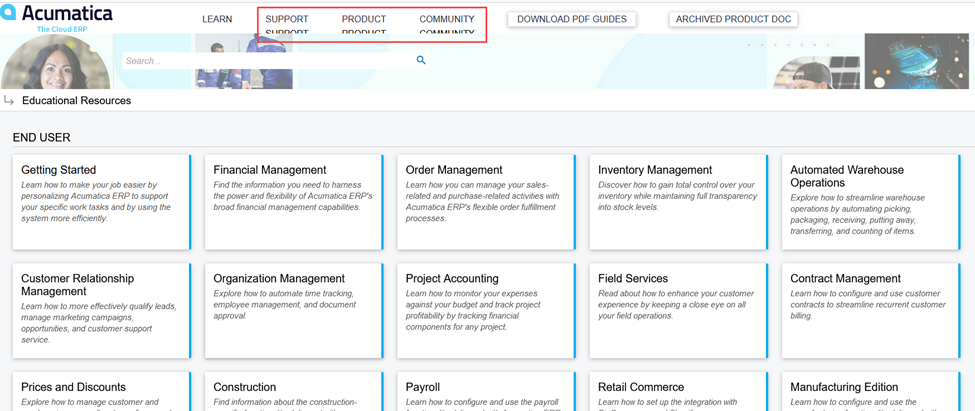 Help Archive
A link to the archived Help documentation has been moved to the top of the page (Archived Product Doc button) to enlarge space for the topic texts. You can also access this documentation by clicking the Support > Archived Product Documentation submenu link.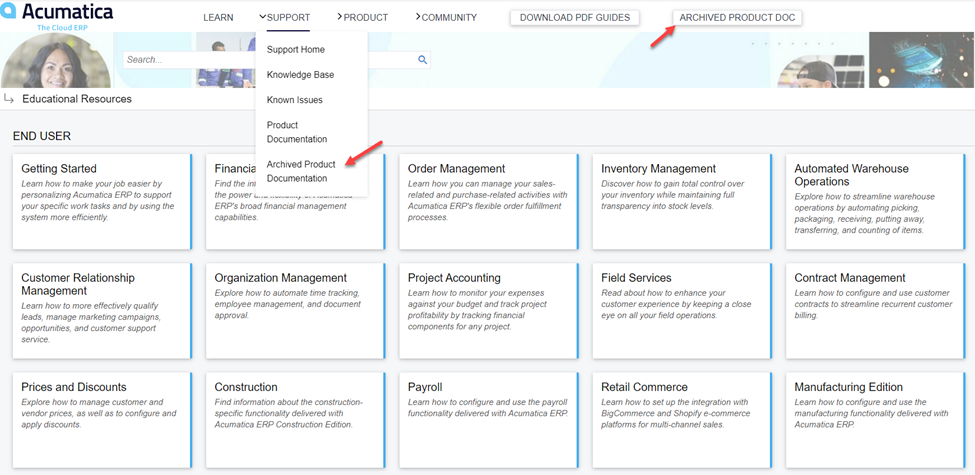 You can still download the PDF versions of the Help guides by using the Download PDF Guides button on the menu.
We highly encourage you to share your feedback on the use of the updated Help Portal. Feel free to email us at training@acumatica.com.