Hello,
I have a shipping dashboard setup to show a list of orders that need to be shipped. This contains a basic filter based off of warehouse (either MFG or RDD) and the status of the shipment (open). However, shipments seem to disappear from the widget, this seems to happen to older shipments. I have the record limit for the widget set to 30 for this widget, and I know that we are not having more than that many records listed on it at once.
Here is the filter for the particular widget: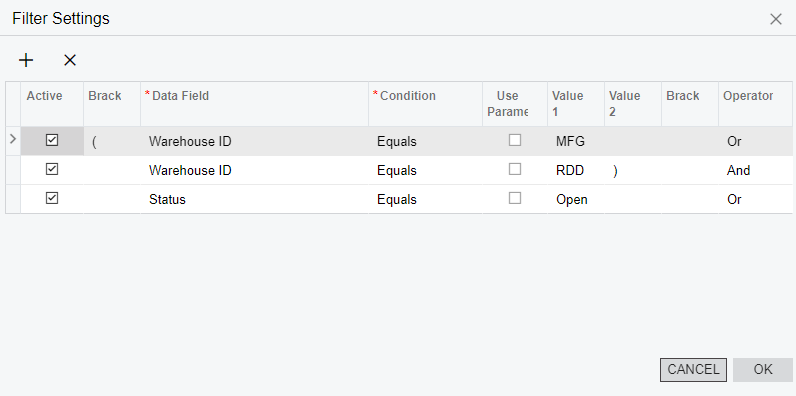 This is the list of shipments returned from the filter above, notice that #1346 and #1379 are missing.

On the acumatica shipments page you can see that shipments #1346 and #1379 both meet the criteria from the above filter, yet they are not shown on the widget.

I am hoping that someone can assist me in fixing this. I would greatly appreciate any input! This is happening currently in 2020R1, and was previously occurring in 19R2 as well. 
Best answer by Vinay K 15 December 2020, 19:17
@caseyh35
This issue I see in your screenshot is that the ending bracket is in Value 2 column, place it under the Brack column and verify.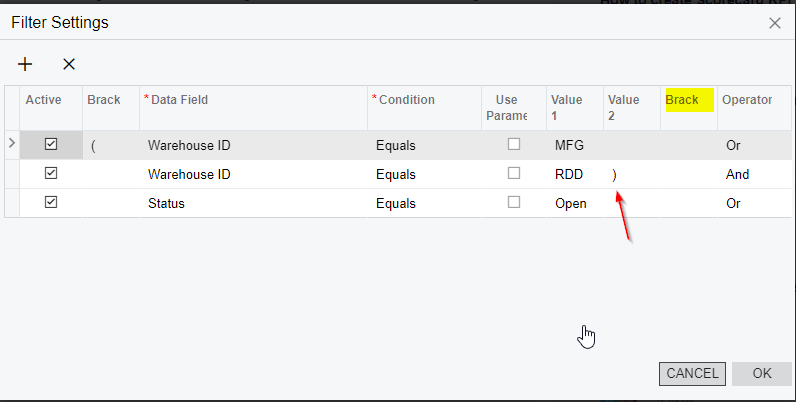 View original