We would like to implement expiry tracking on some of our product ranges, but we're currently unable to do so due to the following error.
IN Error: Lot/serial class cannot be changed when its tracking method is not compatible with the previous class and the item is in use.
We have made sure to check the type of exception and that it is not related to a similar issue, and can confirm that we're making use of the 'When Received' method:
We have made sure that there is no stock on hand for the item, however, there are quite a few allocated item plans against the stock item: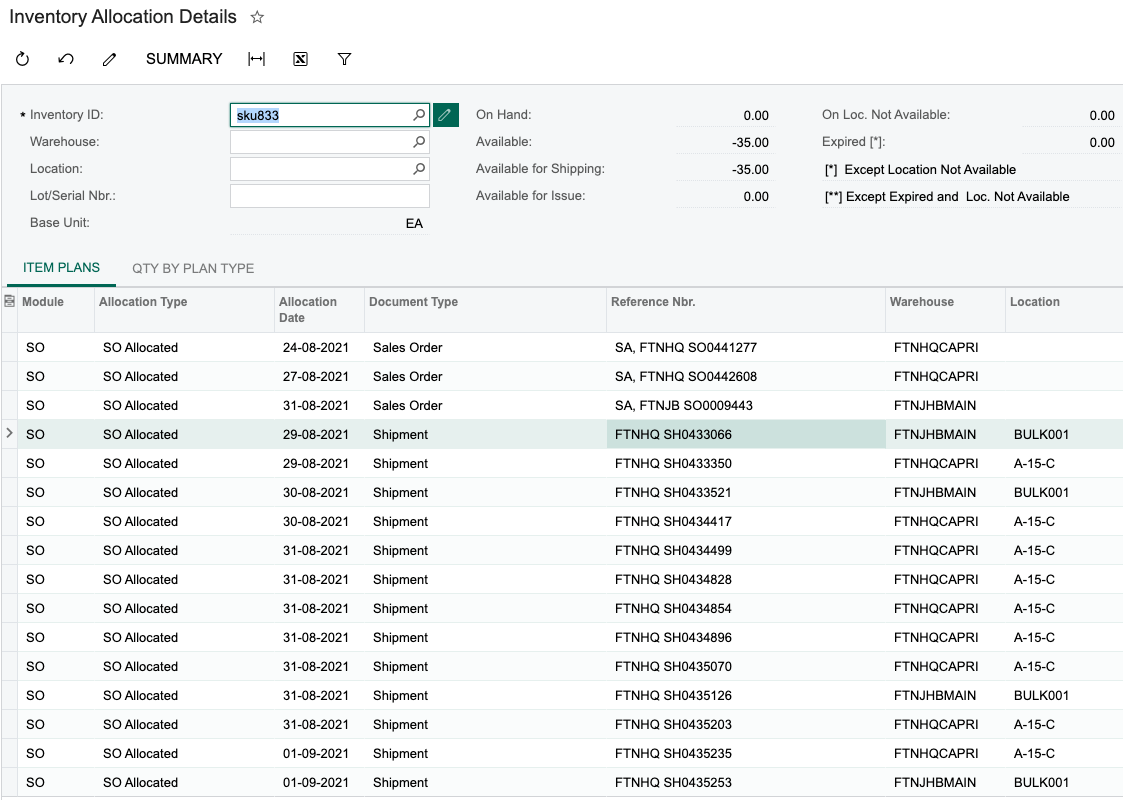 We have reviewed a similar know issue, but this solution only makes mention to the following:
users can change the lot/serial class for an item if the item is allocated by any of the following item plans (and not allocated by another items plans):

PO Prepared
SO Prepared
PO Order
SO Booked
SO Back Order
Purchase for Sales Order Prepared
Drop Ship for Sales Order Prepared
Drop Ship for Sales Order
Purchase for Sales Order
The issue it seems is. that the SO Allocated item plans are not covered in this. 
So quite simply, is there a way to implement the Lot/Serial tracking of stock items if they have allocated stock against them, without having to delete any open shipments/sales orders?