Hello,
        After upgrading to 2020R2, build 203, we are suffering shipment status issue now and then.
like below:
        Poorly, today we encounter another status issue on Sales order screen.
1 Sales order says "shipping" status but no related shipment can be found.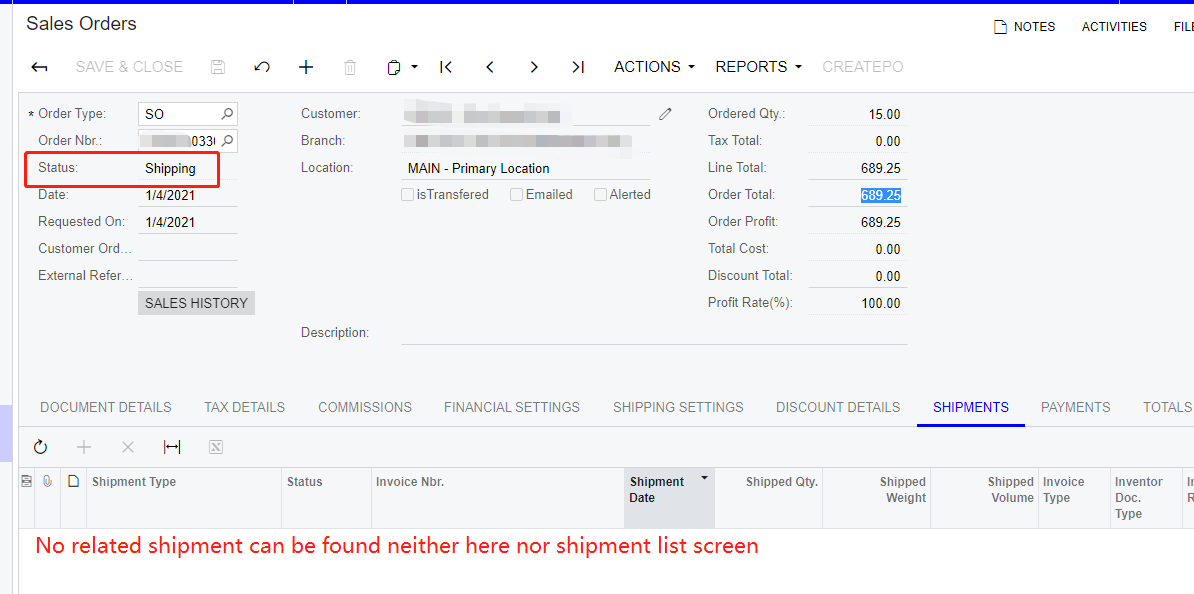 Why and how did this issue happen is unknown. Maybe it is a rare case. However, anytime, if this kind of issue happens, what can the user do ?
         The user has to wait the techical staff to fix in Database.
        In Acumatica we are already having "balance validation" and "inventory validation" functions. So can we also have a "status validation" function, then system can in some way correct some incorrect status documents.