Greetings,
After downloading the most recent package on the Apply Updates screen, clicking Install Update throws the following error:
The website contains a published customization. Click Customization Compatibility to validate the compatibility of the selected update with the customization.
When I click Validate Customization (I do not see Customization Compatibility), I get the following error: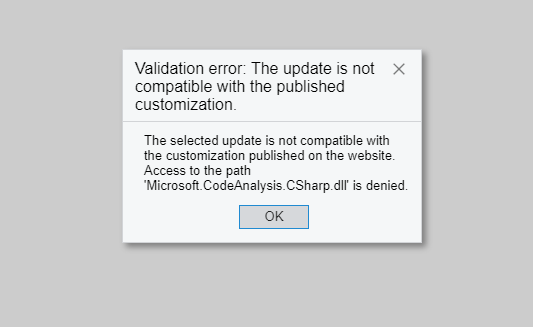 There are no customizations, published or unpublished, showing on the Customizations screen.
Does anyone know what I am missing?
Thank you!
Kimberly
Best answer by Elena Abilova 22 January 2021, 08:27
View original