Hello all,
Just curious how we could find the generic inquiry behind any screen. For example, the 'Account Summary' Screen: ScreenId=GL401000.
I ask, because the mission is to create a dashboard tile showing the ending balance for a certain GL Account where the record period = the current period.
I'd like to understand where I can copy/edit/manipulate the data I see on the Account Summary screen. I tried:
Navigating to the screen
Customization button (looking for 'Edit Generic Inquiry')
But 'Edit Generic Inquiry' is not an option.
What is an efficient way to get the info in the grid below, assuming I can create the parameters for Ledger & Period?
Thank you for any input.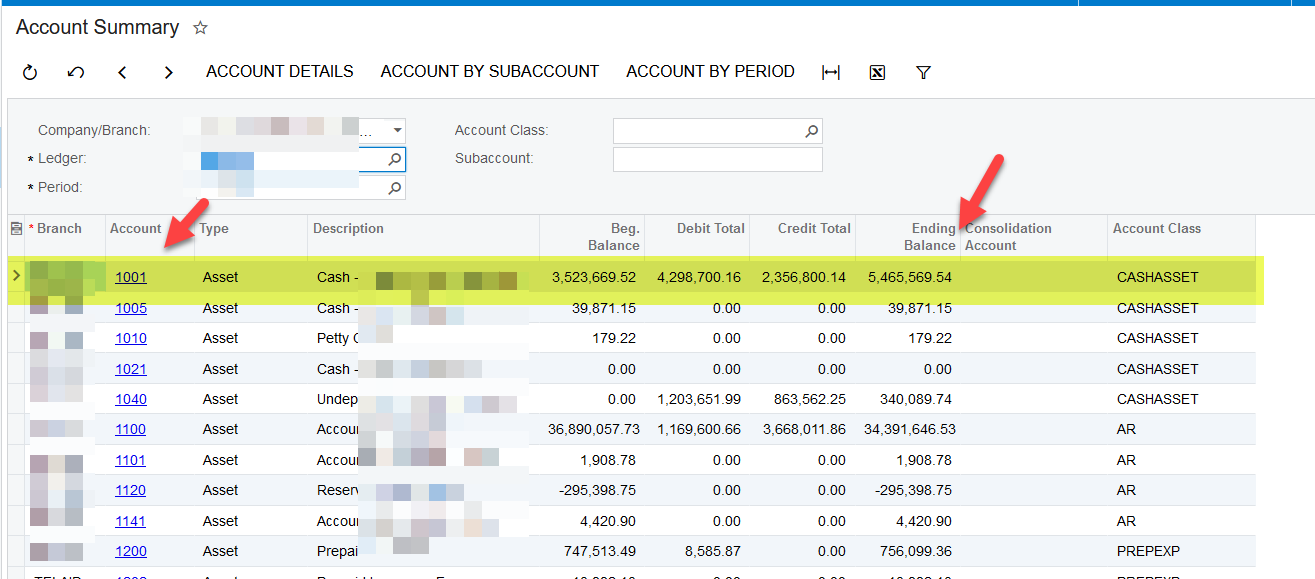 Best answer by Gabriel Michaud 10 December 2020, 18:31
View original