I can retrieve data from the POLandedCostSplit table in the database: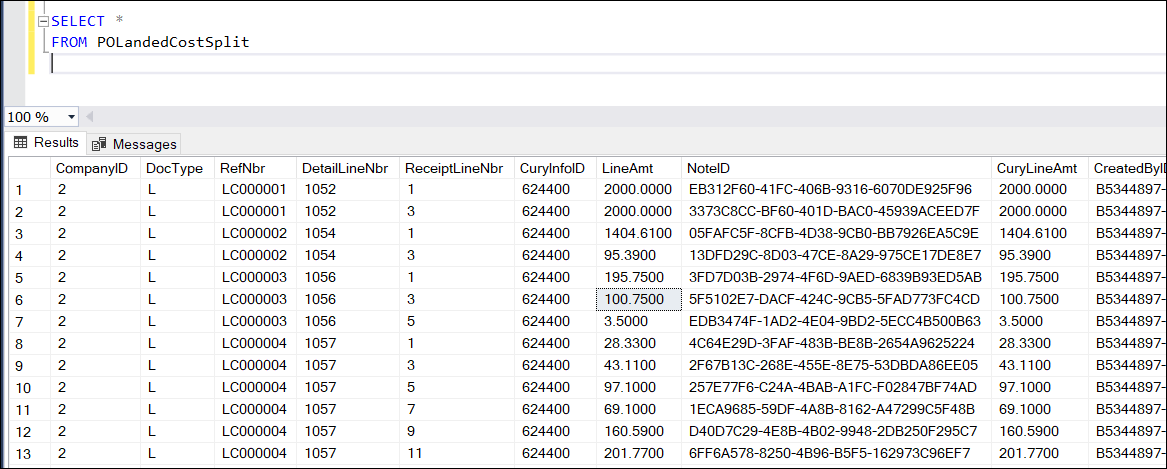 But I can't find a Data Access Class that will allow me to retrieve the POLandedCostSplit data: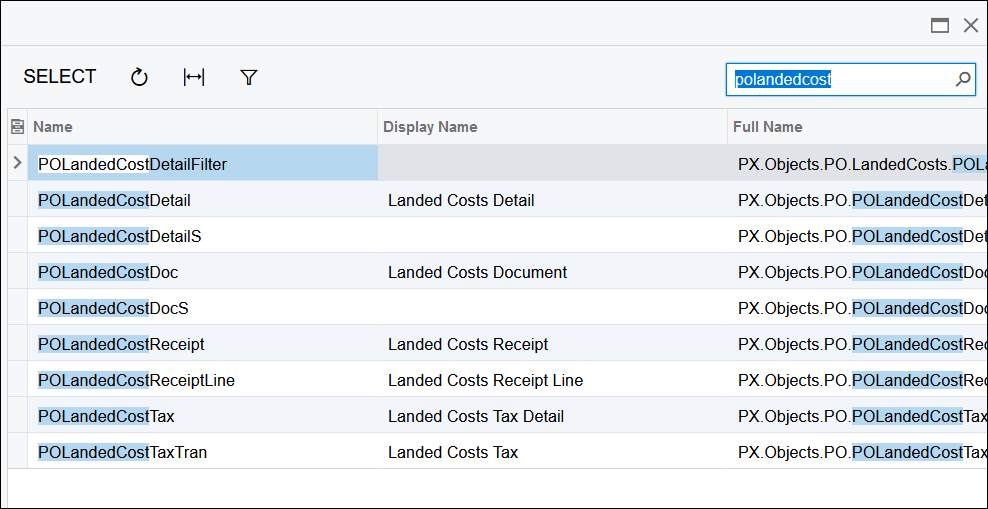 I need to retrieve the data using a Generic Inquiry and I'm trying to avoid having to create a SQL View.
Does anyone have any ideas?
Best answer by Naveen B 5 January 2021, 08:01
Hi @TimRodman,
This DAC is decorated with [PXHidden] attribute, hence we are NOT getting this DA in Generic Inquiry screen. Please find the screenshot for reference.

I think we may need to use "POLandedCostDetail" in GI and get the required results.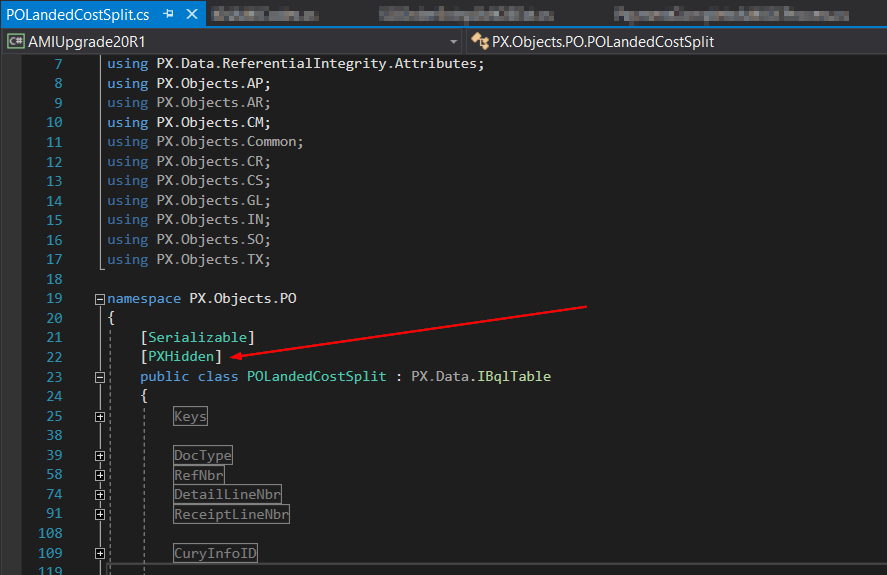 View original