Hi,
I have created an User Defined Field in Sales Order form. I want to add the same in Sales Order printed form (SO641010). I am aware the value for User Defined Fields are stored in SOOrderKvExt but I do not see in Report Designer. I have even tried Build Schema > Load schema and Refresh/Refresh All, but still I am not able to get it.
Any suggestions?
I am using Acumatica version 20.208.0031.
Best answer by Naveen B 19 February 2021, 10:18
Hello Krunal,

In reports, the SOOrderKVExt table will NOT be shown and the User Defined Fields will be available in the SOOrder table. 

I just created User Defined Fields on the Sales Order screen and I can able to fetch the fields from the SOOrder table in Reports.
Please find the screenshots for reference.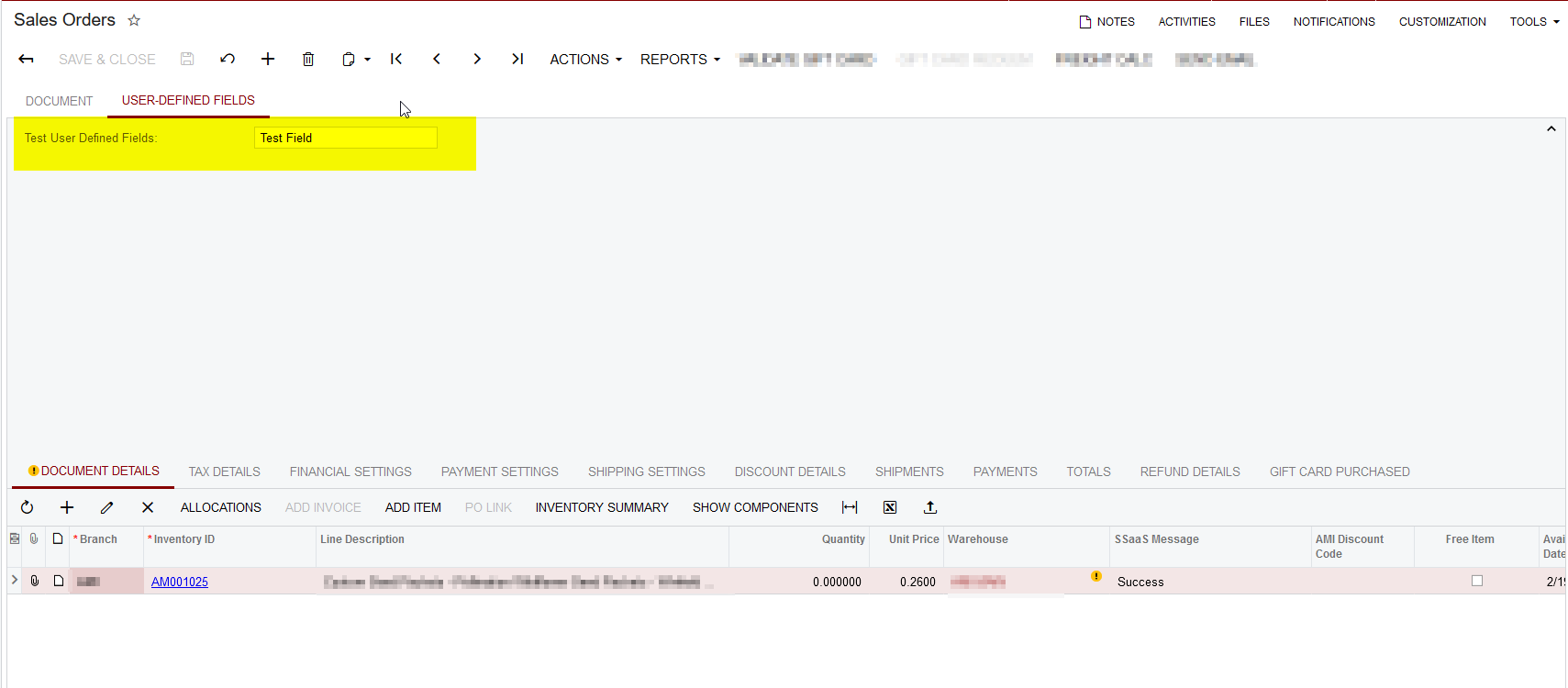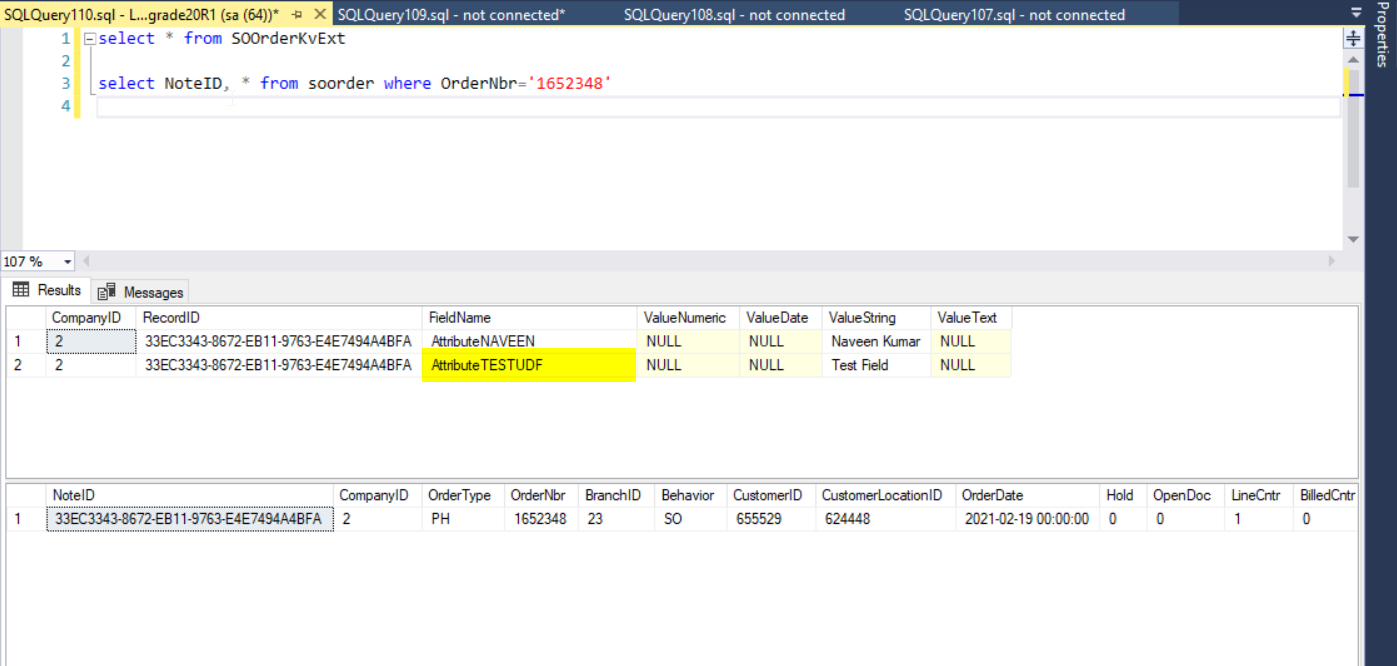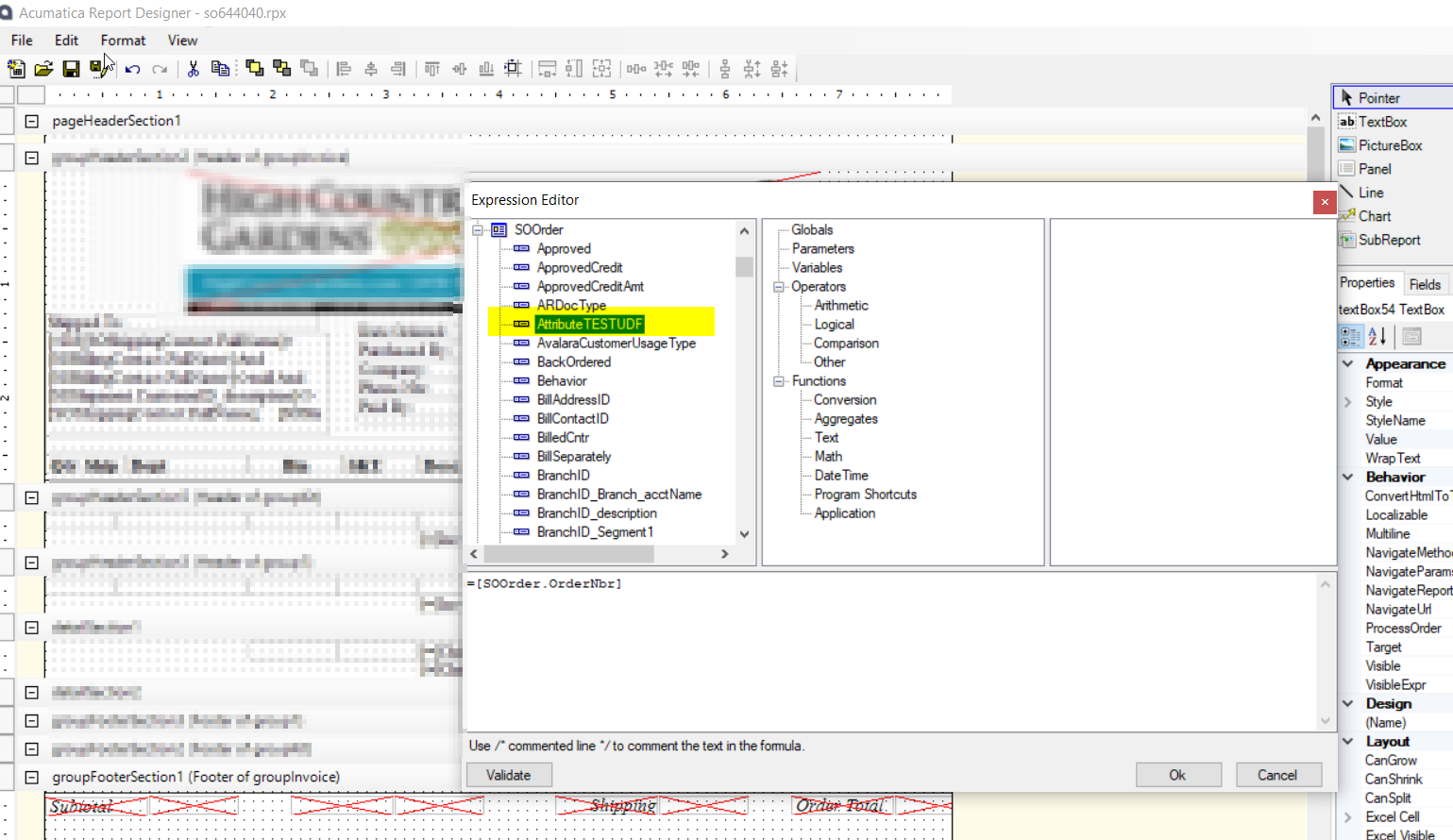 Hope this helps!!
View original