2023 Acumatica Developer Conference
The Acumatica Developer Conference is an annual conference that provides our technical community with the in depth knowledge & tools required to build great customizations, integrations and even applications, fully utilizing Acumatica's cloud xRP platform.
This year's event will be held over three (3) shorter days with three (3) hours of presentation each day. Last years attendee feedback suggested that it would work better for busy schedules to move from a two day format to a three day format. We will still include all the popular topics and in depth content as we have had in the past.
Our speakers are anchored by our Founder and CTO, Mike Shchelkonogov along with other Acumatica or Technical Community speakers. Please plan on joining us for all three days! The agenda and speakers have been finalized.
2023 Virtual DevCon Sessions Schedule
(U.S. Pacific Time)
Jun 27 Tuesday 10:00-10:30 am

Dimitri Blondeel
Welcome & Keynote
Dimitri will kicked off this year's DevCon as the keynote speaker, setting the stage with an overview of Acumatica's developer platform & strategy, reviewing some of the key technologies used by Acumatica that provide a wide array of opportunities for developers in building great solutions for their customers.

Nayan Mansinha
xRP Framework Fundamentals & Best Practices Part 1
Kicking off the sessions, Nayan presents the fundamentals of the xRP Framework and updates the audience on the feature & functionality enhancements over the past year.

Nayan Mansinha
xRP Framework Fundamentals & Best Practices Part 2
Nayan continues his session with additional content and demos.

Tony Lanzer
Branching Strategies
In Tony's session, he will be discussing Git branching strategies for developer building Acumatica customizations.
Day 1 Recording
Note - We had audio cut out briefly between the 20-40 second mark. 
Jun 28 Wednesday 10:00 am-10:10 am

Steven Houglum
Welcome & Recap of Day One
Steven will kick-off day two of our developer conference with a short recap of day one and provide a preview of the day's sessions.

Sergey Nikomarov
Acuminator & Acumatica Framework Rules
In this session, Sergey will discuss Acuminator and Acumatic's Framework rules. 

Yuriy Zaletskyy
Acumatica Approval Maps
In Yuriy's presentation, he'll discuss approvals maps in Acumatica.

Dhiren Chhapgar
Acumatica Advanced Developer Session
Dhiren will be presenting Acumatica as an Identity Provider (IdP) using OpenID Connect for Integrated Systems' Single Sign-on (SSO).
Day 2 Recording
Jun 29 Thursday 10:00 am-10:10 am

Steven Houglum
Welcome & Recap of Day Two
Steven will kick-off the final day of our developer conference with a short recap of day one and provided a preview of the day's sessions.

Andrew Boulanov
Acumatica's New U/I
Andrew will be expanding his talk from this past Summit Developer track on our new U/I.

Varthini Bhaskaran
Web Services
Varthini will provide an overview and update on our Web Services capabilities as well as provide the fundamental background and tools to provide integration with your applications and other third-Party applications.

Mike Shchelkonogov
Developer Roadmap Update
In our last session of the conference, Mike will update you on our developer roadmap and key initiatives for the Acumatica xRP Platform for 2023-2024.
Day 3 Recording
Our Speakers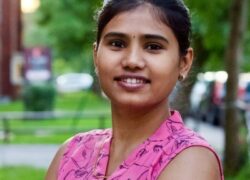 Varthini Bhaskaran
Acumatica, Technical Account Manager
Varthini will be discussing Web Services for Acumatica ERP, there use, best practices and performance considerations.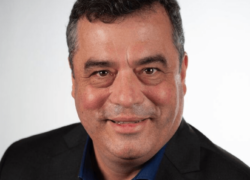 Dimitri Blondeel
Acumatica, VP Product Strategy
Dimitri is responsible for Acumatica overall product strategy which includes among other responsibilities, ISV, Technology and Product Evangelism, Platform Strategy to name a few.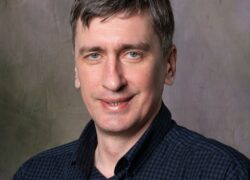 Andrew Boulanov
Acumatica, Founder & Head of Platform Development
Andrew has 27 years of experience in information technology, predominantly in ERP products and platform design and development. He has been a part of Acumatica since the company's inception. Prior to Acumatica, Andrew led the development office of SWSoft, working on the Solomon IV ERP system for Solomon Software, and then Great Plains.
Andrew holds a Master Degree in Computer Science from the Kharkov Institute of Radio Electronics.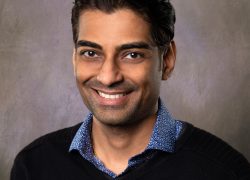 Dhiren Chhapgar
Acumatica, Director, Customization Services
Dhiren has over 16 years of experience in designing and developing enterprise business systems. In this role, he is working on developing Acumatica integrations with external systems, overseeing Acumatica open-source projects. He received his degree in Electrical Engineering from National Institute of Technology Surat – India.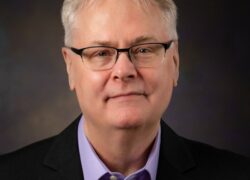 Steven Houglum
Acumatica, Sr Director, Technology and Product
With 30+ years in the Computer and Software business, Steven joined Acumatica 3 years ago to focus on technical enablement. technical sales support, technical content development and now to lead a team focused on the Acumatica community and technology. If you have any questions, please contact him (steven.houglum@acumatica.com) and let him know how he can make your Acumatica Community experience better.

Tony Lanzer
Aktion Associates, Sr. Software Architect
Senior Software Developer/Architect and Team/Technical Leader with over 26 years of valuable hands-on development experience. Many years of extensive experience in the design and development of N-tier web applications and services; including a mastery of database design, OO design, and full-stack .NET application development. An ongoing eagerness for innovation, learning, sharing knowledge; and mentoring others in good design, best practices, and optimized code. The wisdom for estimating and prioritizing business needs, quality, effort, innovation, and schedules. The temperament to recognize and handle the calm or the storm; to plan for the worst, but inspire others to perform at their best.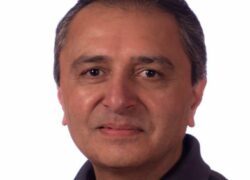 Nayan Mansinha
Acumatica, Solution Architect
Mr. Mansinha has over 20 years of experience in IT related to business application development and professional services. Distinguished professional with a proven track record as Project Lead, in Project Development, Architecture Design, Framework design, and Component modeling and building. Before joining Acumatica, his experience includes developing custom modules in Dynamics SL at Lee Technologies, the industry's most trusted and respected data center solutions provider, and was one of the core developers at Everest Software focusing on ERP product development and customizations.
Mr. Mansinha holds an Associate degree in the field of Computer Technology from Jawaharlal Nehru Institute of Technology, Pune, India. He is also MCITP in Installation & Configuration for Microsoft Dynamics® SL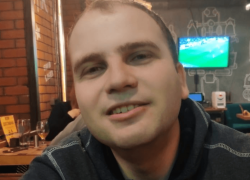 Sergey Nikomarov
Acumatica, Sr. Developer
Sergey joined Acumatica in 2017 and started as an application developer on the OEM team, where he did a lot of Acumatica Framework development – along with doing several customizations. An example is a large customization for automated budget control for Censof, an OEM partner. In 2019, he joined the Platform Development team as a system developer. And most recently, Sergey is responsible for Acuminator and our RVT development and maintenance. Participating in a number of internal Acumatica hackathons, Sergey was part of the winning team – along with Vladimir Panchenko – that created Acuminator. In a subsequent hackathon, his team extended it further in developing the Code Map with some other improvements to Acuminator.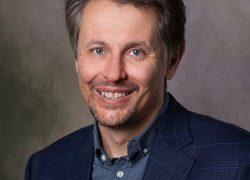 Mike Shchelkonogov
Acumatica, Founder & Chief Technology Officer
Mike has more than 18 years of experience in software project management, ERP software design and implementation. He was Director of Engineering for Parallels, the leading provider of desktop virtualization, OS containers, and control panel software. He was responsible for the development of Parallels Business Automation line of products. Prior to joining Parallels, Mike was the CTO of SWsoft consulting division, responsible for the implementation of custom ERP solutions and providing customer support.
He received a Master of Science degree (1996) in Applied Mathematics from the Moscow Institute of Physics and Technology.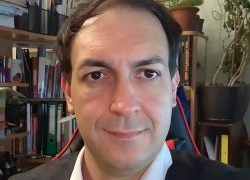 Yuriy Zaletskyy
AcuPower, Ltd., CTO CO-Founder
Yuriy started programming in 2003 using C++ and FoxPro then switching to .Net in 2006. Beginning in 2013, he has been actively developing applications using the Acumatica xRP Framework, developing solutions for many clients over the years. He has a personal blog, aptly named Yuriy Zaletskyy's Blog, where he has been documenting programming issues he's run into over the past seven years – sharing his observations and solutions freely with other Acumatica developers.