I am trying to create in import scenario to terminate customer contracts because of an integration with Salesforce. Find below the import scenario definition.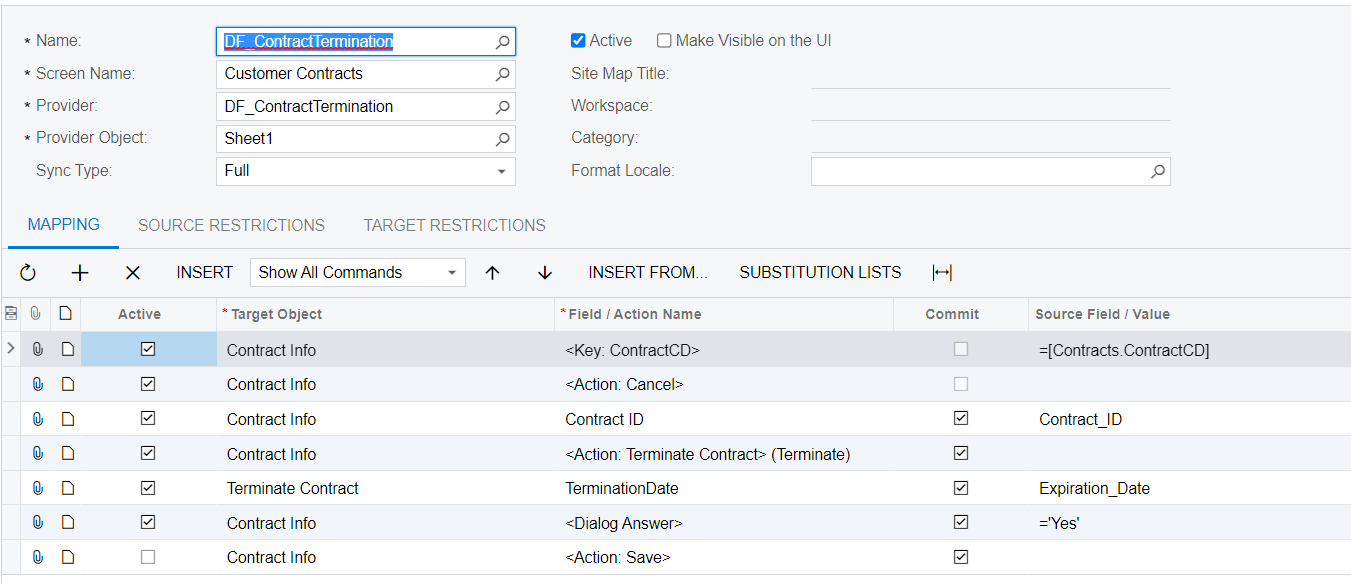 The excel file behind this import scenario is detailed below:

When I run the import scenario, the process fails. No much information is provided. Only says that were not able to process. Any clues?