Hello,
     Take invoice screen in automation steps for example
If I want to add a new report button, I can use fill with values, and set the value to whatever screenID as I wish.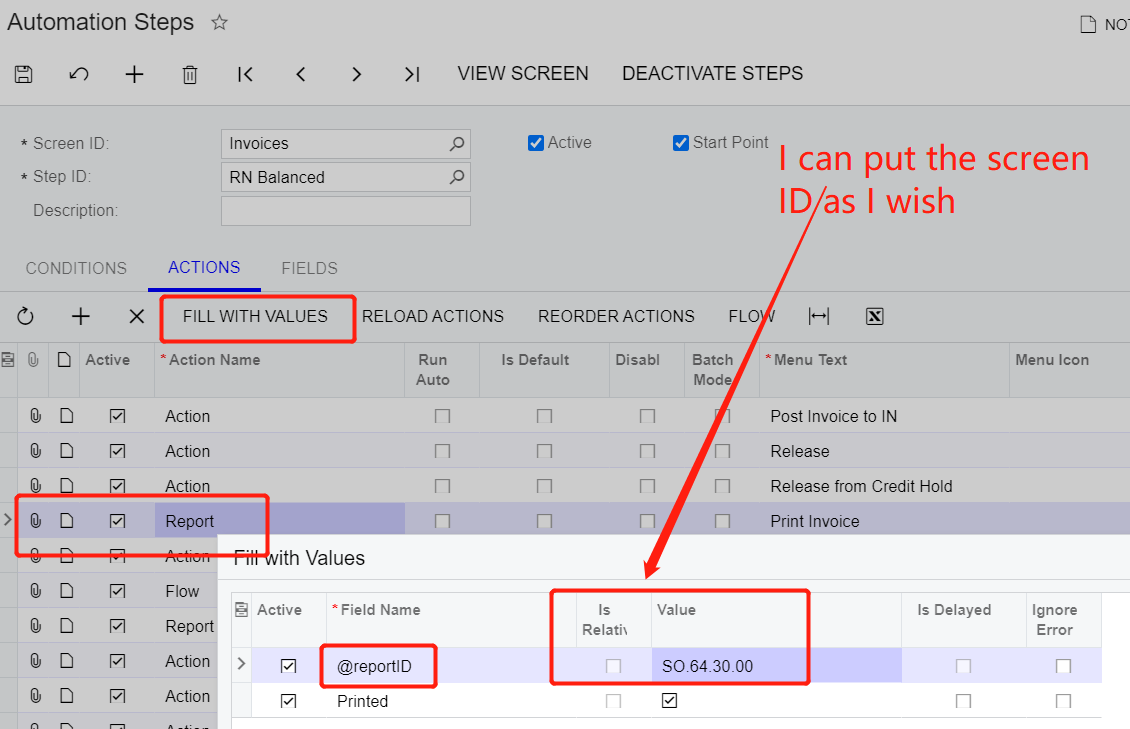 However, when I come to purchase receipt screen. I can NOT add a new report as I wish.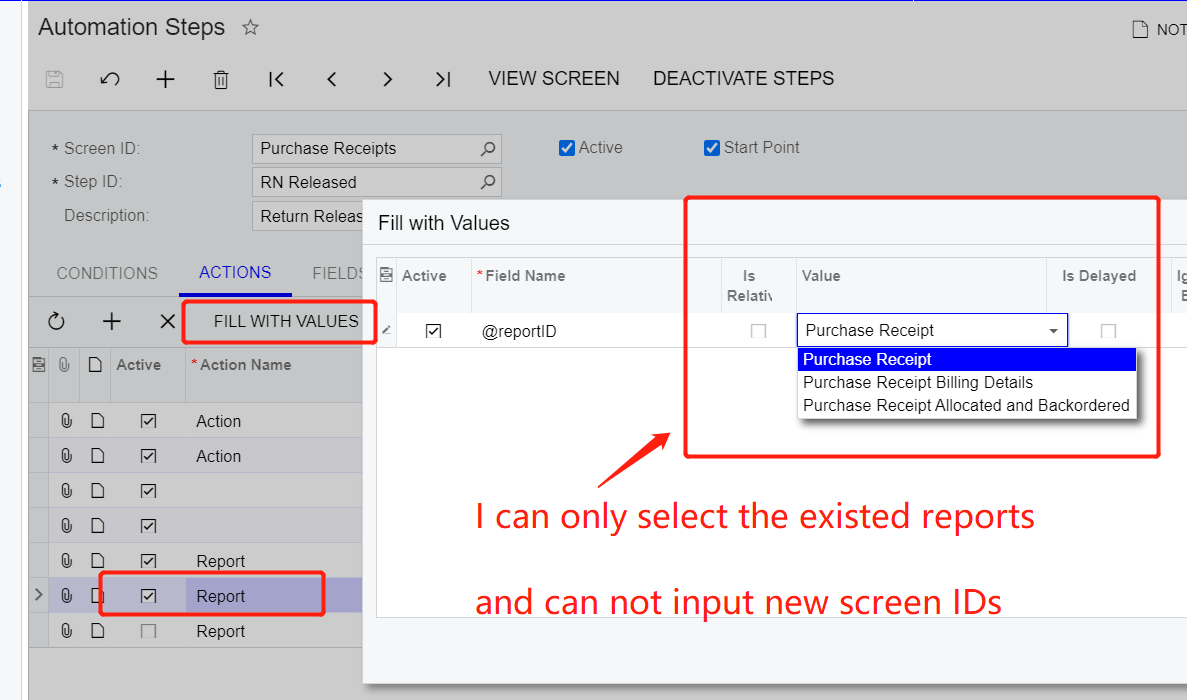 Why is not? How can I solve it?  How can I add a new report print functions on purchase receipt screen. Thank you in advance.