We are running 2019R2.
I can successfully release a worksheet of sales prices that are setup as customer specific pricing with an alternate ID specified: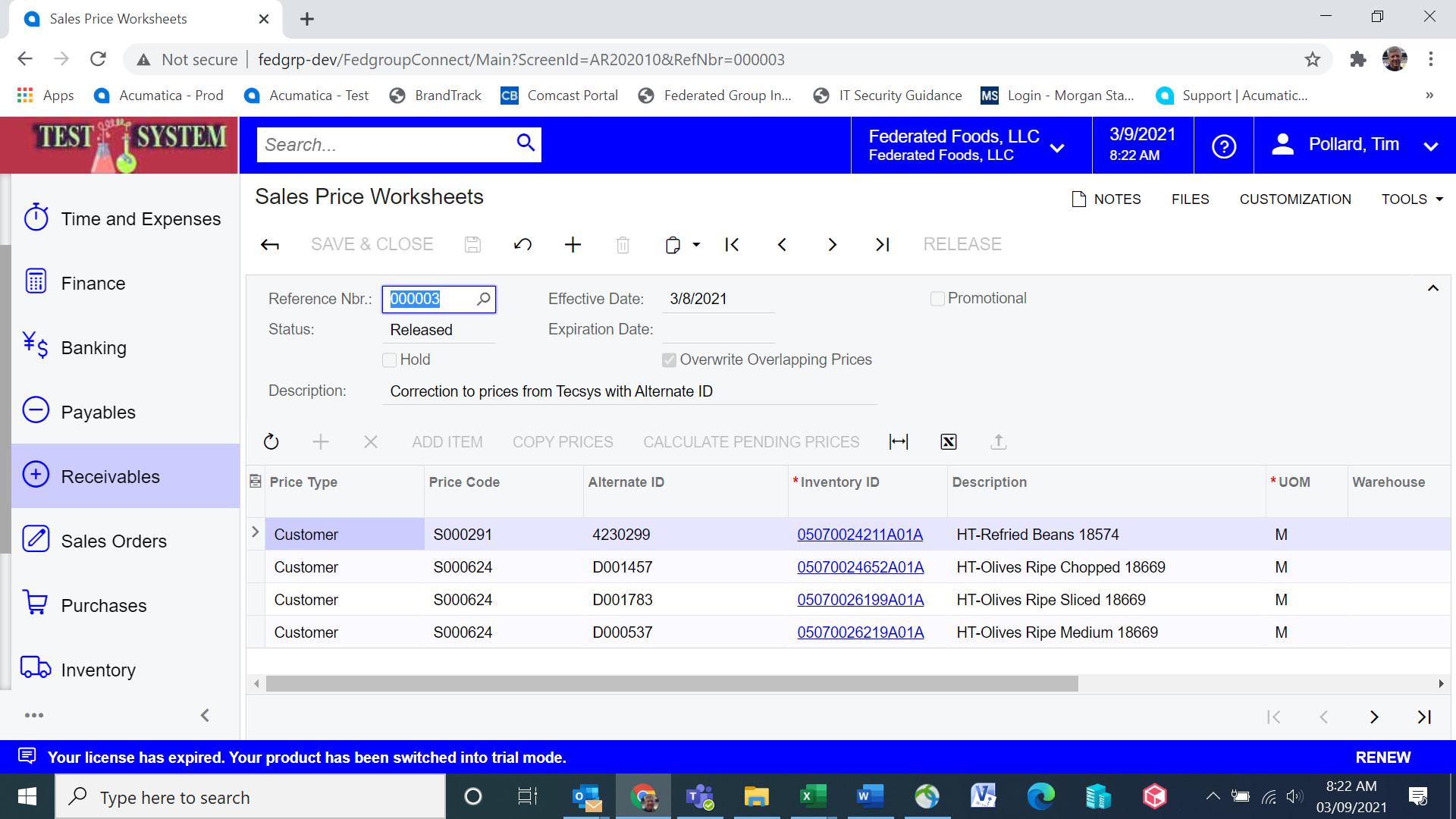 But when I lookup the pricing on Sales Prices screen, it does not show the Alternate ID: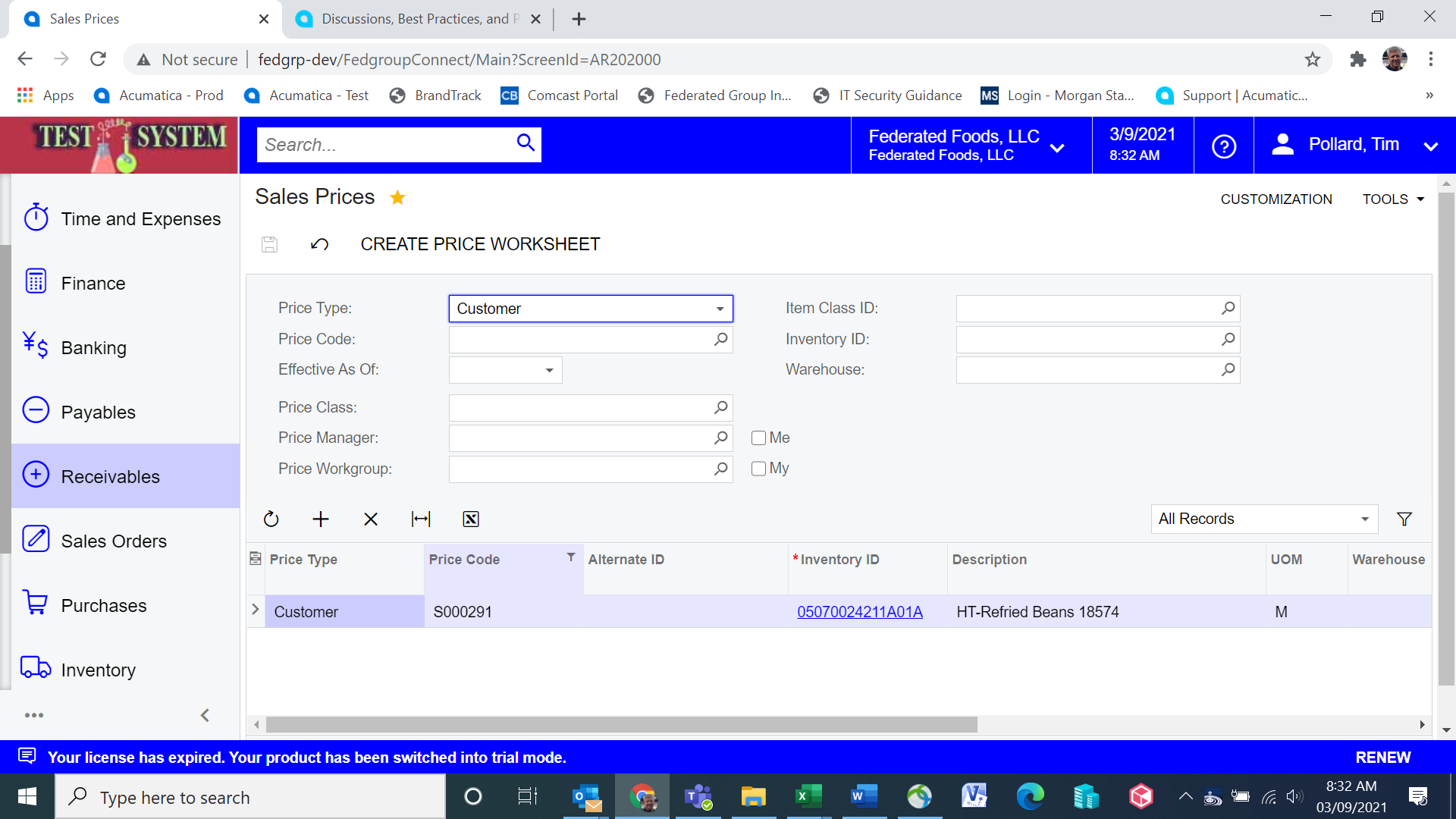 On the Stock Items screen, under Cross Reference tab, it does not show as Customer pricing, but as Global (without the customer number):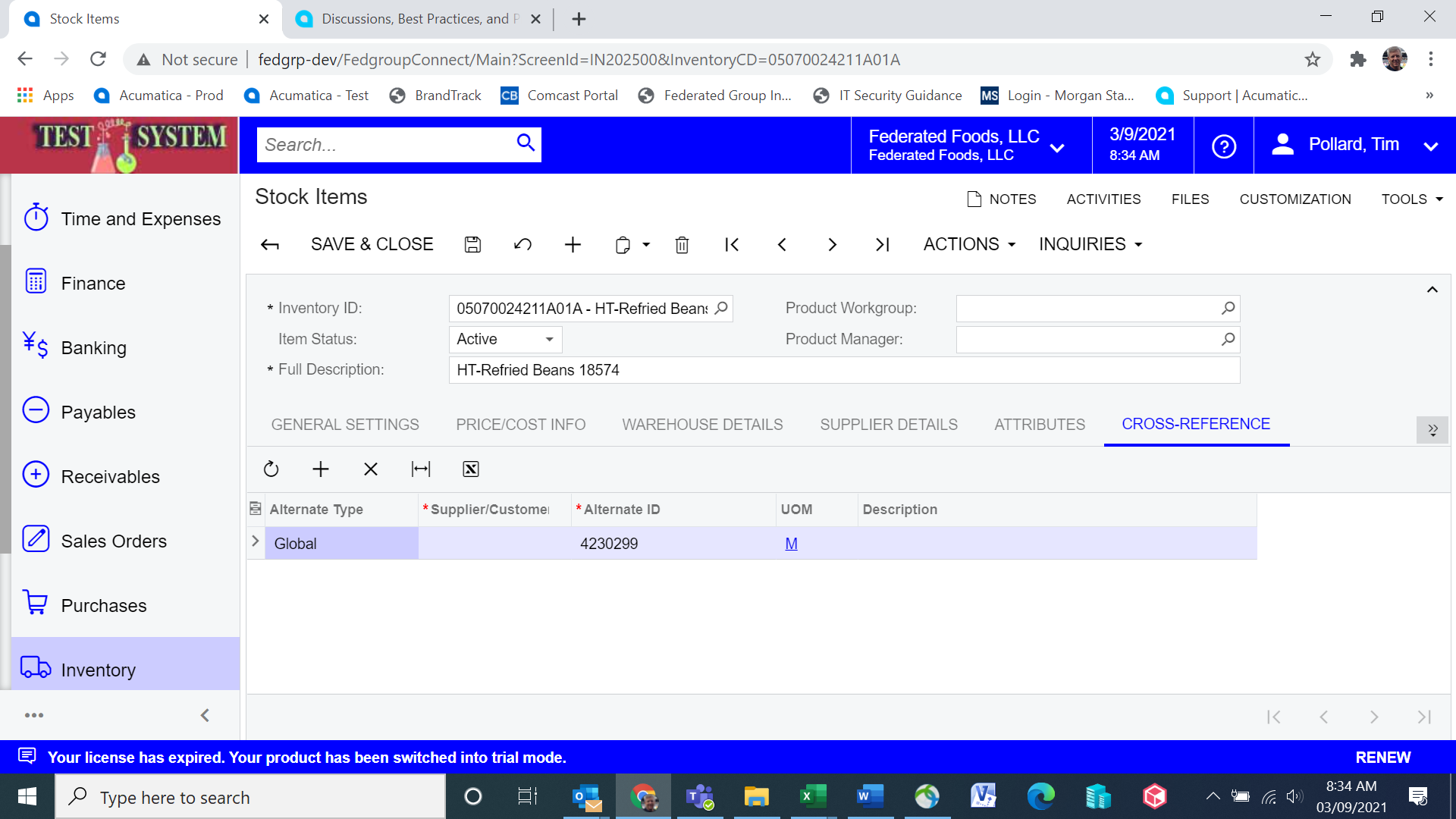 Oddly enough, when processing sales orders, the alternate ID can be used for any customer and it will find the corresponding stock item number (not what we wanted).  BUT it will only assign the price for the customer that was specified when the price was loaded via the worksheet.  So the pricing aspect of this is still working. 
So my questions are:
Why doesn't Sales Price screen show the alternate IDs?  How do I fix this?
What is causing the Stock Items screen-Cross Reference tab to tag this as Global instead of customer specific pricing?  How do I fix this?
Thanks.