Hello linkies,
I would like to have a clarification on the Complete Order option which under More Menu of the Sales Orders(SO301000) screen.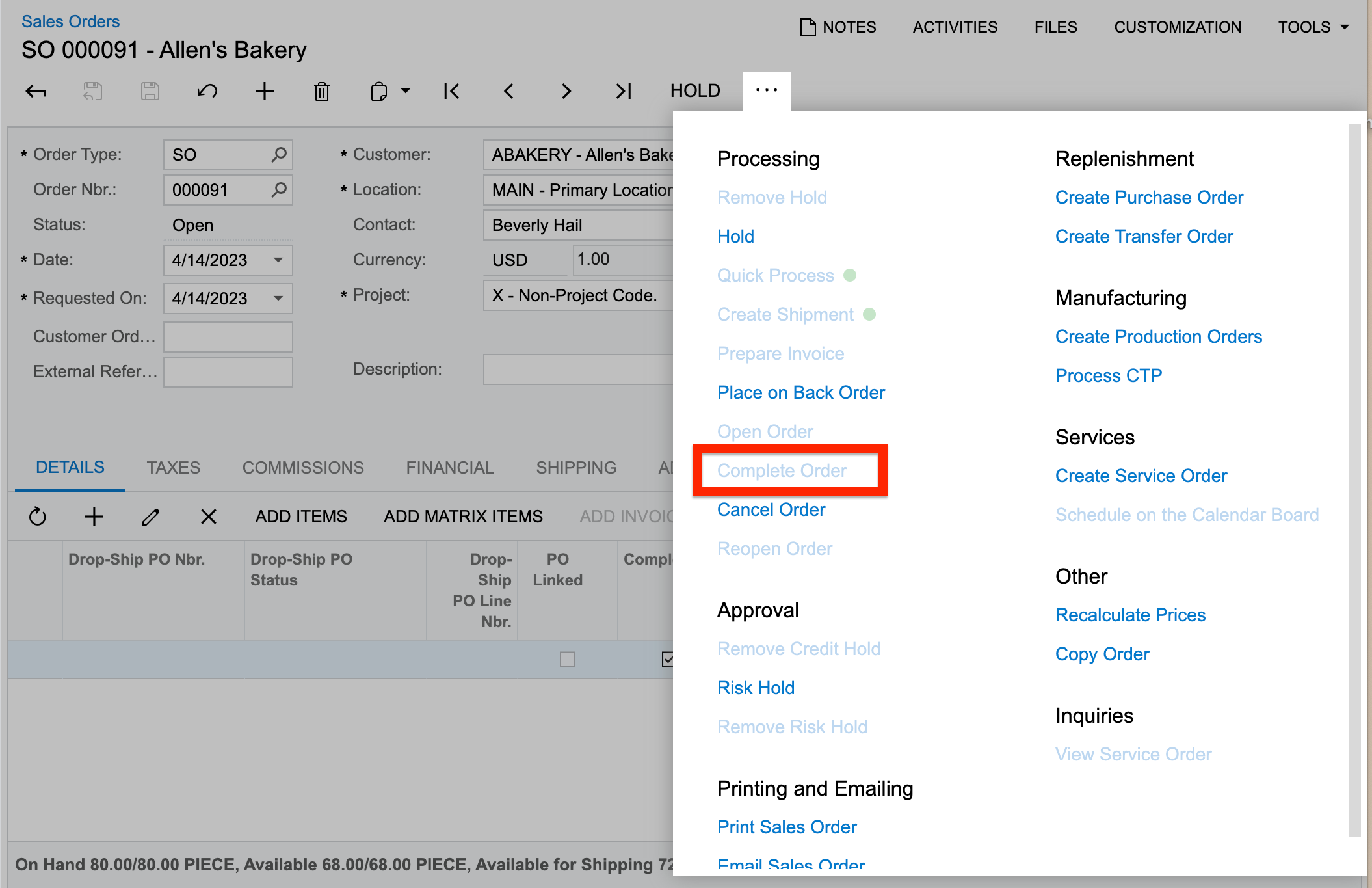 I have been trying to modify the status of an order from Open to Completed without creating any shipments.
Even when the Completed checkbox is active at the line level, the status of the Sales Order still remains to be Open as shown below: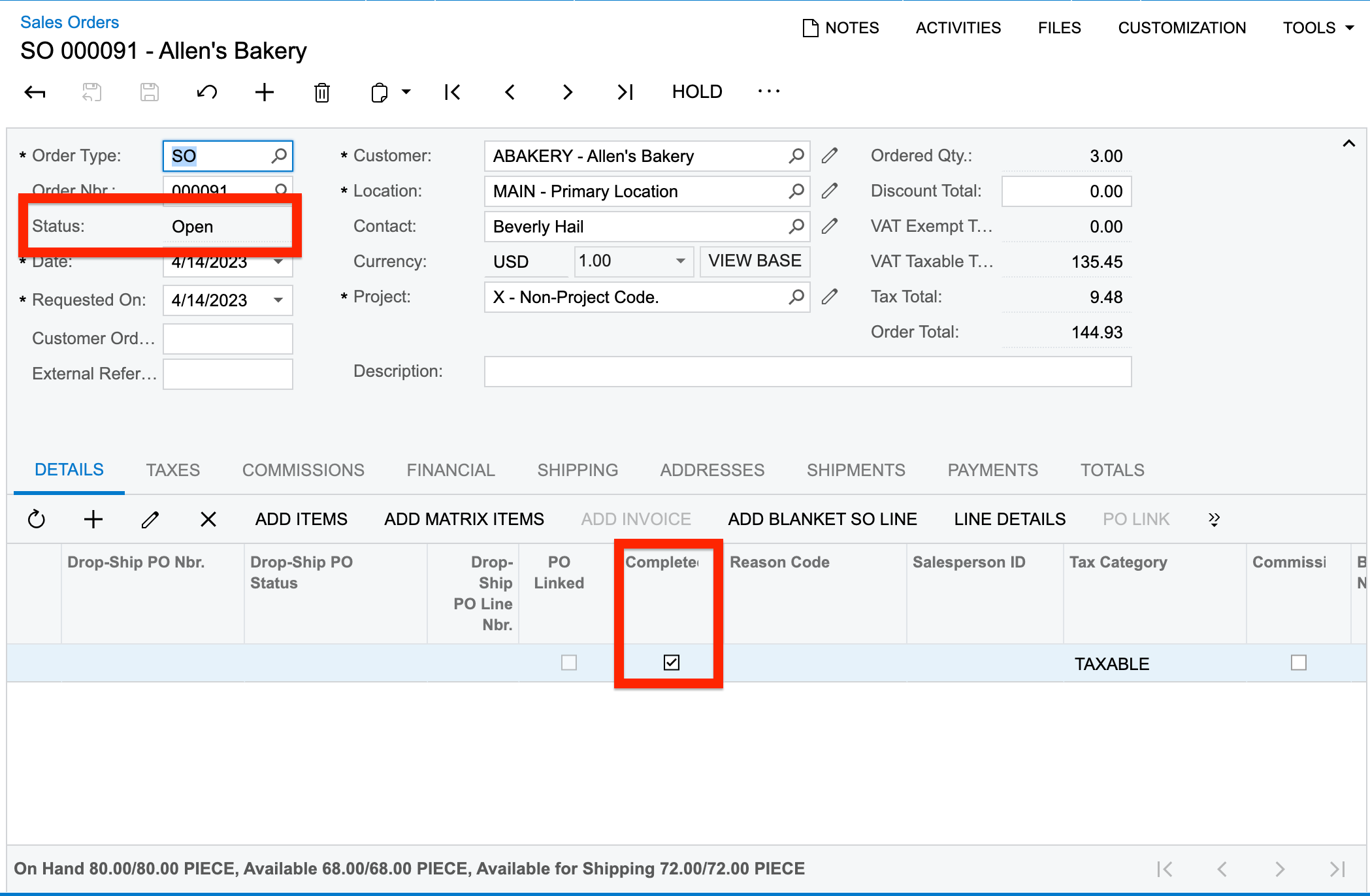 Kindly let me know the use of Complete Order option for the same.
Thank you in advance.