As per the below screenshot in D210 guide-2021 R1/2022 R1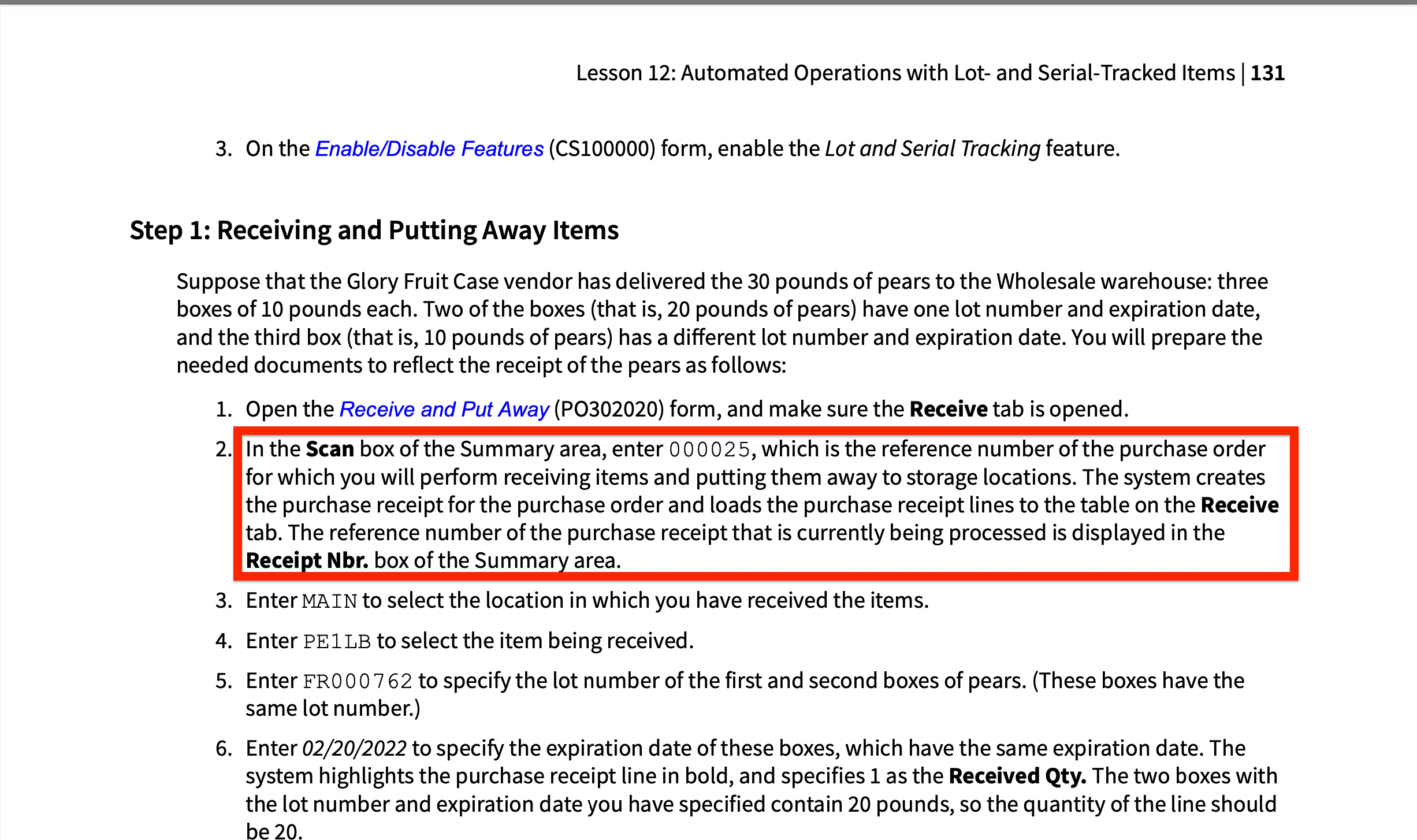 The following error is getting triggered whenever the PO Order number is entered.

RECEIVE MODE IS IN USE
Cannot create a purchase receipt for the 000077 purchase order. Create a purchase receipt manually.
Error: Inserting  'Purchase Receipt Line Split' record raised at least one error. Please review the errors.
Error: 'Location' cannot be empty.
Scan the receipt number.

Can you please let us know how to create this?

Thanks.