When entering payables (bills to be paid) there is a lovely search box that you can type in an order number and it pulls in any transactions matching that PO.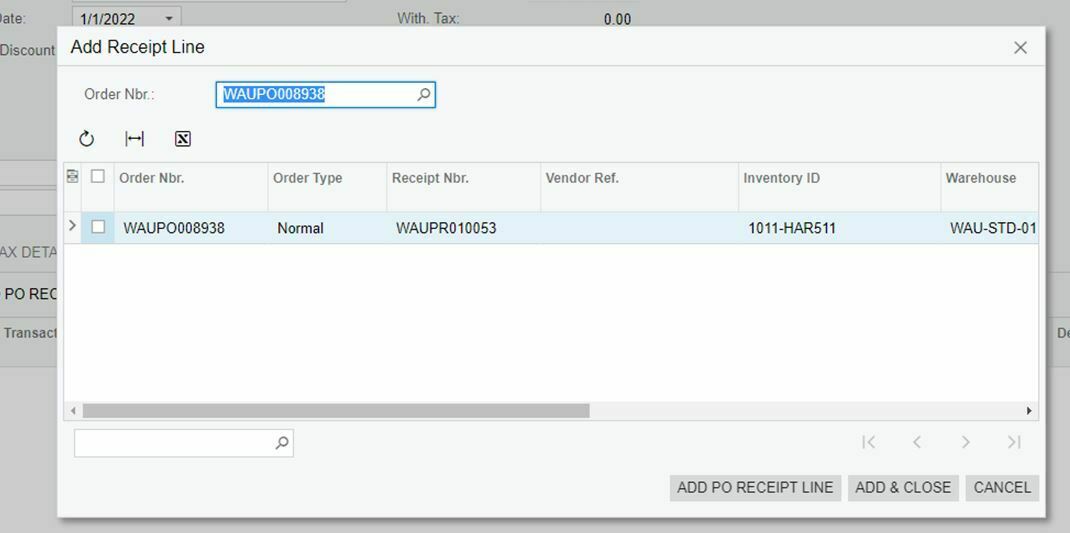 Unfortunately, the purchase receipts screen is not the same can be a nightmare (especially for those that have multiple warehouses).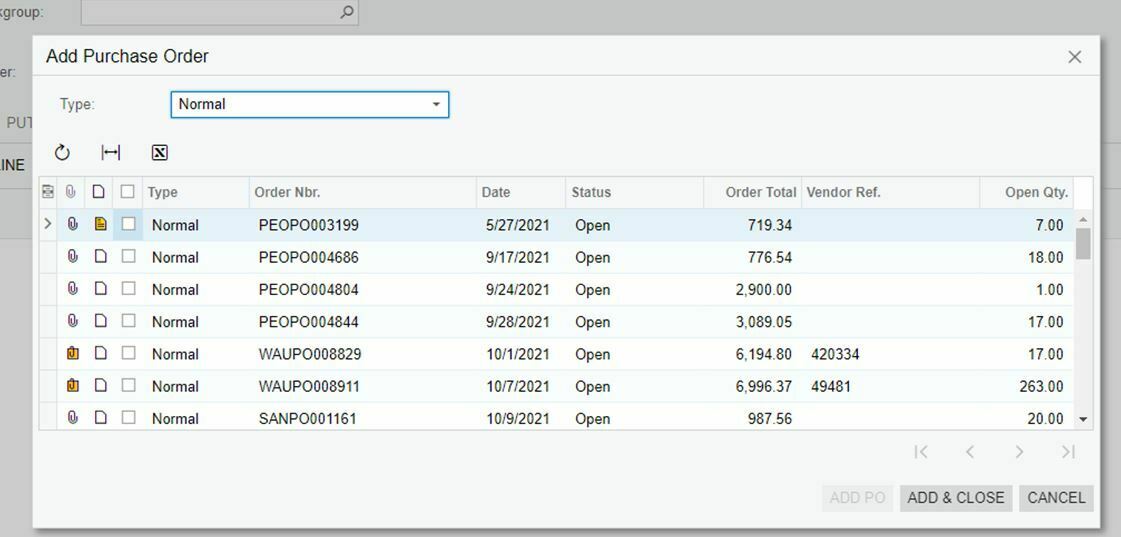 You have the option to use the small search functions within each section (i.e. "Type" "Order Nbr." "Date" "Status" etc. – see below), however, the problem with using those is that the search history stays for the next purchase receipt you do and therefore the purchase receipt screen comes in completely blank.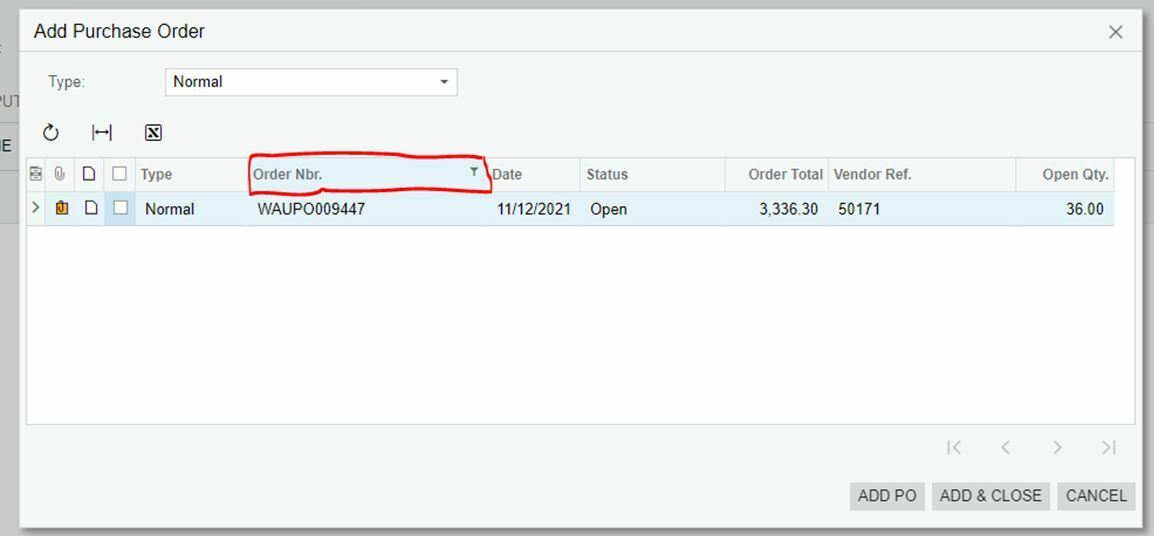 Ultimately, we need the same search box needs to be available within the Purchase Receipts screen as in the Bills and Adjustments screen.
 
Are there any guides on how I might be able to add this search bar to the "Add Purchase Order" screen?
Best answer by Vinay Koppula 18 November 2021, 20:35
View original