Upgraded to 2021R2 and running through full resync of relevant entities - Sales Category → Stock Item → Non Stock Item → Template Item. Got to Product Availability, and encountered a new error I've not previously seen: 
Error: Specified argument was out of the range of valid values.Parameter name: IdentifyNoteID
Steps: Ran a 'Full' Prepare request for Product Availability Entity (previous automation schedules inactive since just prior to cutover to new release). Attempt to Process records. Encountered error above. The records do not appear to fail (ie, do not move to a failed or aborted status in Sync History), but just remain in the ready to process queue. 
I've approached this from both the prepare/process screens and from the sync history screen, and keep encountering the same error. 
Acumatica Trace from this screen: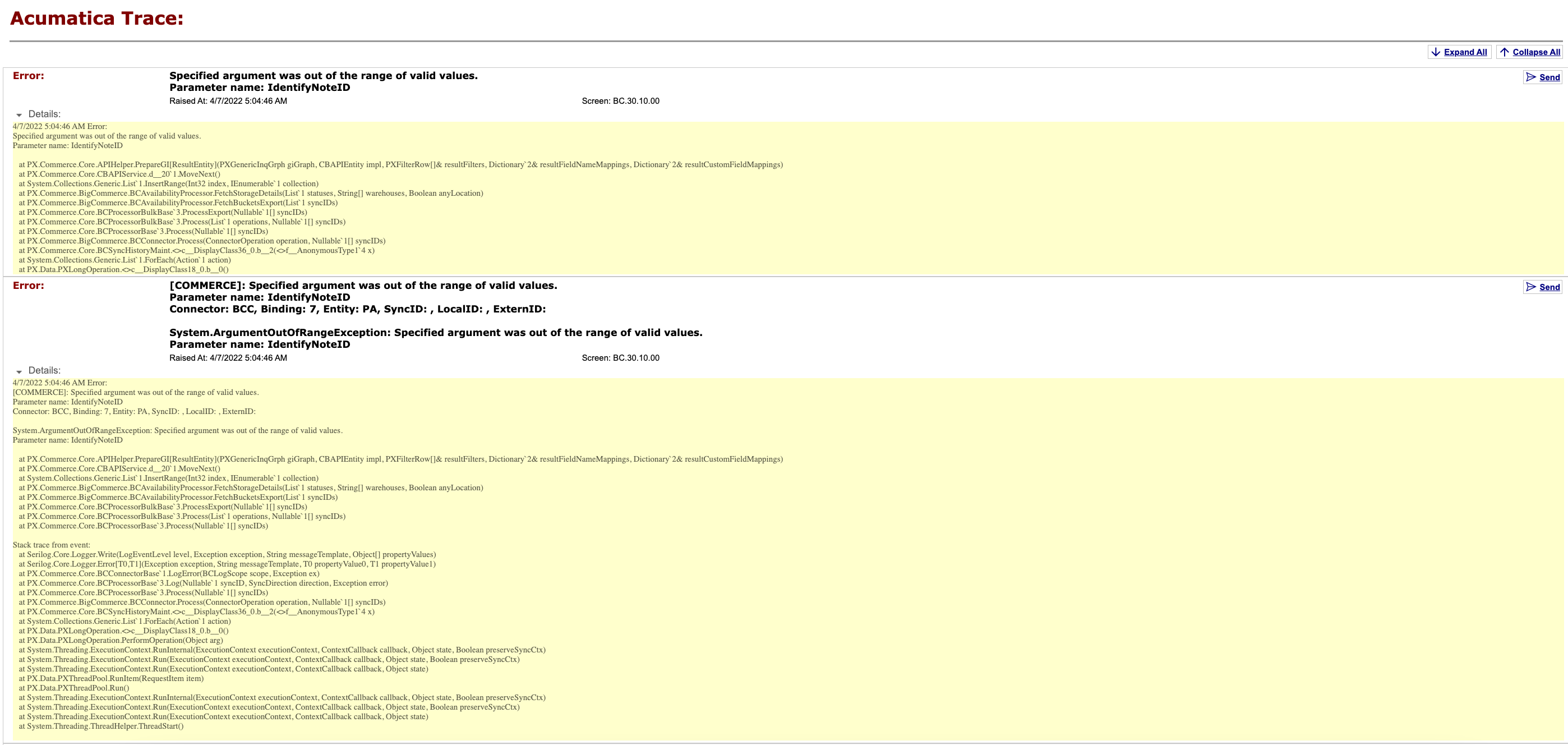 Right now I don't have a means to reconcile product availability since our cutover 72 hours ago, which is problematic.