We have recently deployed Acumatica in a live environment, but have noticed some issues on the costing.
It appears that if a Production Order Detail uses material with UOMs other than the base UOM, any negative move would lead to backflushing negative Material Issues of incorrect quantities and amount.
---
To illustrate this, we tested two production orders - one with materials in the base UOM (KG), one in materials not using the base UOM (MTON). Both are using average valuation / no serial lot tracking, and have negative quantities enabled in Item Class. 
We released a move transaction with 100 qty, then perform a full reversal of the 100 qty by releasing negative move transactions with -1 qty, -50 qty, and -49 qty.
We noticed that the initial incoming 100 qty is treated and converted correctly in both cases.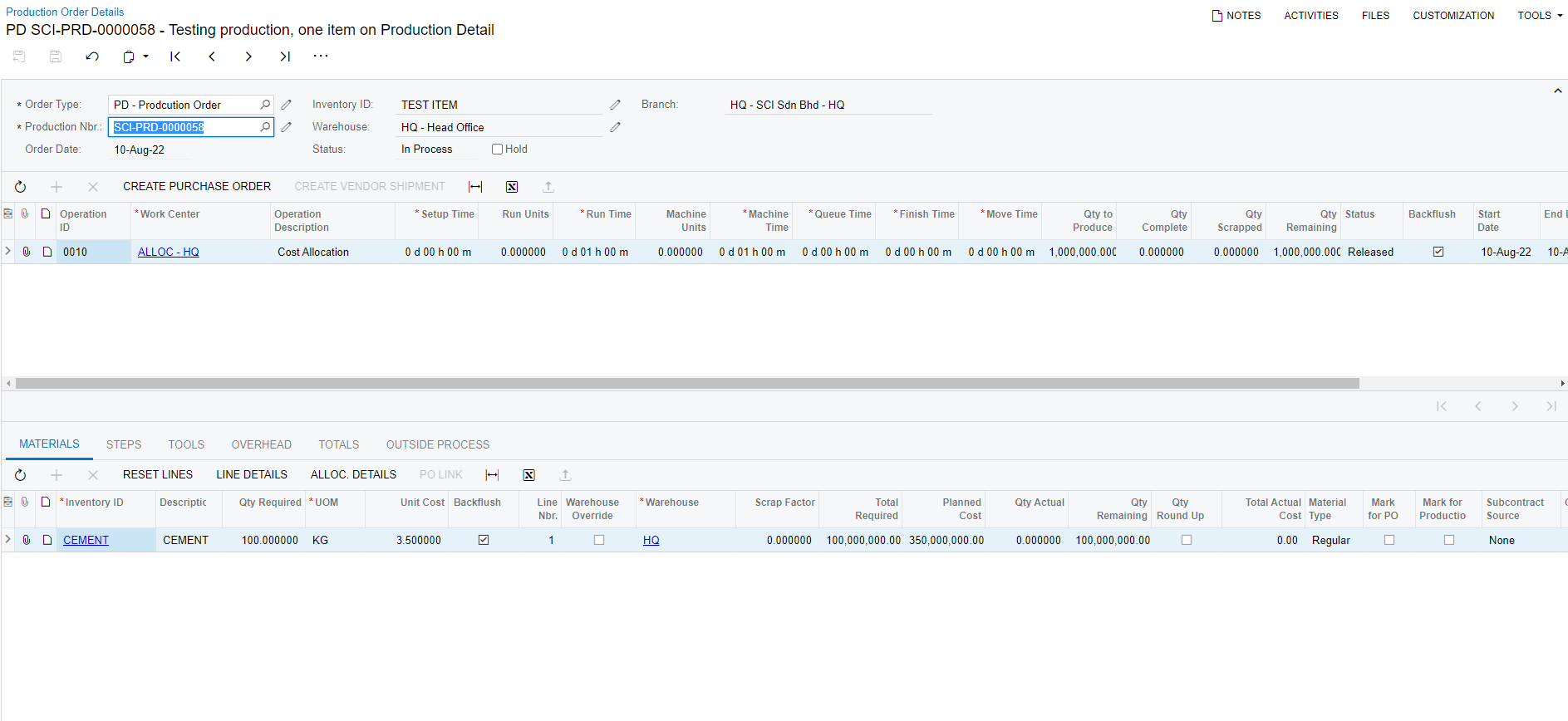 However, for non-base UOMs, the reversing Material Issue is incorrect and leaves behind a discrepancy in the WIP balance.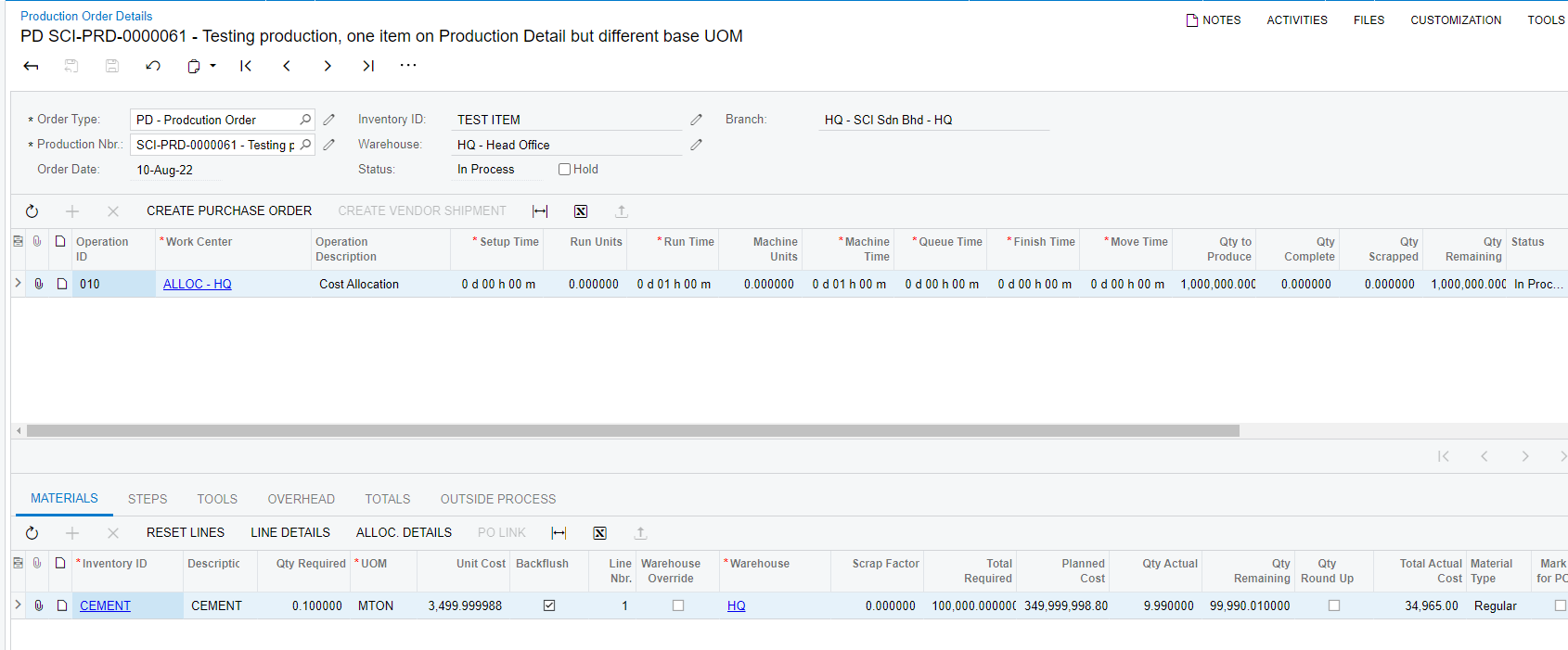 ---
Anyone here using Production Orders with non-base UOMs noticing a similar WIP errors? Hoping we are misunderstanding some aspect of the system, or if there is a workaround / fix planned for this issue.
Afterall, this does feel like a fairly large oversight, since it completely rules out reversal of production receipts for companies who (a) Use backflushing, and (b) Use non-base UOMs, which should be a non-insignificant portion of Manufacturing users.
WIP variances tend to be substantial as well, per illustrated above - almost none of the original material cost was reversed. 
Things get even stranger in our live version, with the reversing Material issue having more lines than that of the Production Order detail, possibly because we have several of the same materials with differing non-base UOMs on the same Production Order.